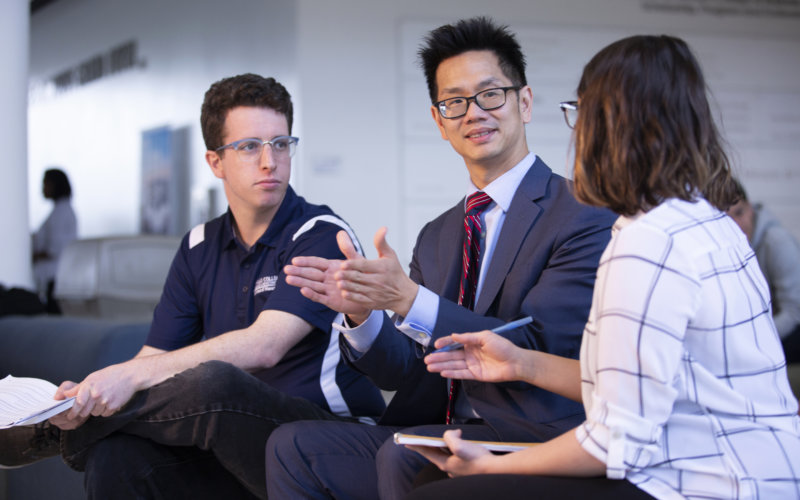 Cal State Fullerton recently advanced to the category of "Doctoral Universities: High Research Activity" by the Carnegie Classification of Institutions of Higher Education. In order to achieve this classification, a university must award at least 20 research/scholarship doctoral degrees and have at least $5 million in total research expenditures, as reported through the National Science Foundation Higher Education Research & Development Survey.
"This is an exciting change as it elevates us to be ranked as a 'national university' rather than a 'regional university,' in rankings such as U.S. News and World Report," said Provost and Vice President for Academic Affairs Carolyn Thomas.
Cal State Fullerton currently offers two doctoral programs: Ed.D. (education) and D.N.P. (doctor of nursing practice). For the 2020-21 academic year, 67 doctoral degrees were awarded. In 2020, research and development expenditures were $5.9 million; by 2021, this amount rose to $9 million.
The Carnegie Classification has been the leading framework for recognizing and describing institutional diversity in U.S. higher education for more than four decades. This framework has been widely used in the study of higher education, both as a way to represent and account for institutional differences, as well as in the design of research studies to ensure adequate representation of sampled institutions, students or faculty.
"At Cal State Fullerton, this elevation is a testament to our commitment and accomplishment in engaging students in research and scholarly activities," said CSUF President Fram Virjee.