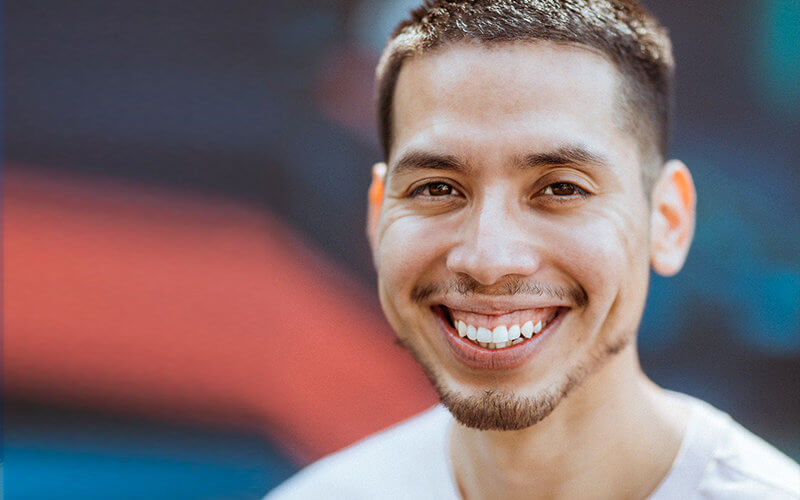 Having been a recipient of financial aid himself, Cal State Fullerton alumnus Michael Lemus recognizes the importance of awareness and access to financial aid among college students and their families.
As a first-generation student born to immigrant parents, Lemus '15 (M.S. education-higher education) is well aware of the challenges that come with navigating higher education, particularly among students from historically disadvantaged backgrounds.
That's why he is excited about his current role as the program outreach and marketing manager for the California Student Aid Commission, the largest statewide student financial aid administrator in the country — an opportunity that Lemus describes as "full circle."
Why did you choose to study higher education at CSUF?
I chose CSUF because of its quality faculty, focus on social justice and the fieldwork component of the program. I ultimately chose to focus on higher education because I wanted to implement theory to practice and apply an equity framework to how students access and navigate through post-secondary education.
How did your experiences at CSUF shape you into the professional you are today?
I was constantly challenged to be the best version of myself. Numerous faculty and staff members at CSUF pushed me to look beyond my comfort zone. Notably, Dawn Person Hampton (professor emeritus of educational leadership) encouraged me to run for the Higher Education Leadership Organization presidency on campus. I quickly learned how to navigate relationship building with faculty, students and the public. It was highly front facing and empowered me to really put myself out there and lead with boldness, integrity and humility. HELO exposed me to associations like the California State Student Association, where I was a representative for a statewide mental health initiative for the California State University system.
You also run your own business and are a life coach. Why did you establish Reclaiming Your Happiness with Lemus LLC?
I established it in order to set myself free. I reached a point where I was excelling in my career, but my mental health was in decline, so I made the decision to reclaim my own happiness by putting myself first. It started off as a blog where I shared aspects of my mental health experience and how it impacted me. It took off quickly and eventually became a platform and business dedicated to helping others find their voice, reclaim their happiness and align themselves with their life goals.
What advice would you give to current students?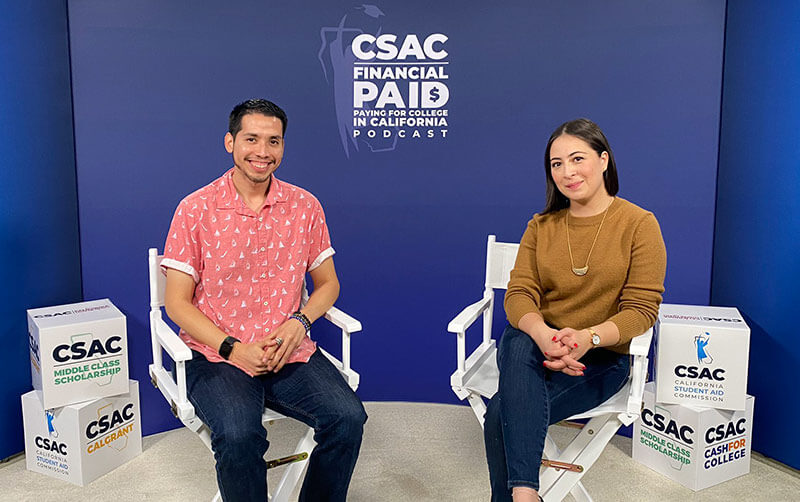 My advice for students is to take advantage of the available resources and get connected to places like the CSAC, where they can learn about financial aid and how to apply for it. As a first-generation student, my family and I didn't have enough money to fully afford my education, but thankfully we live in a state like California that provides free financial aid to students. I was able to access a Cal grant, a Pell grant and even university grants because I applied for financial aid. CSAC has a new podcast called "Financial Paid: Paying For College in California" that is dedicated to helping students and families navigate the financial aid journey.
Where do you see yourself in the future?
I see myself still pursuing my truth, reclaiming my happiness and tending to my peace. Professionally, I see myself advancing my career at the CSAC. I also plan on expanding my business, launching a nonprofit and continuing to support marginalized communities.
Learn more about the educational leadership offerings at CSUF by visiting the department website.