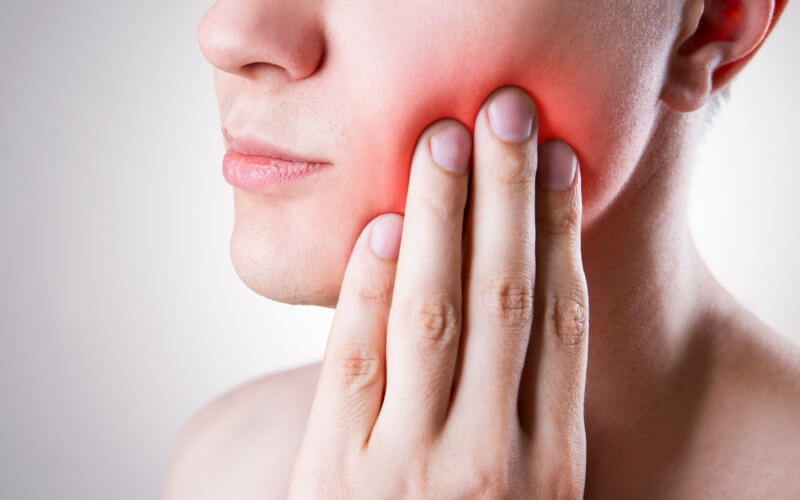 A cup of hot coffee in the morning may serve as a necessary pick-me-up, but for people with composite dental fillings, it also can be a source of tooth sensitivity.
Research by Cal State Fullerton's Joya Cooley on negative thermal expansion materials — those which contract when heated — could help in such cases. She has received a National Science Foundation grant to conduct such research, along with recruiting and retaining students from historically excluded groups in STEM (science, technology, engineering and math).
NTE materials became a topic of interest for Cooley while she was studying as a postdoctoral researcher.
"These materials can be used almost wherever it is useful to control the dimension of something as temperature changes, including in high-end watches, building materials, aerospace parts and dental fillings," explained Cooley, assistant professor of chemistry and biochemistry. "Typically, NTE materials are paired with conventional positive thermal expansion materials, which expand when heated, to allow this control."
Biochemistry senior Trevor Jost studies the properties of these materials in Cooley's lab. Planning to go into research after earning his degree, Jost credits the lab for equipping him with practical research skills.
"I've really enjoyed the independence of the lab and the ability to decide what I'm working on and when. It gives an experience more akin to actual research than simply being in a class," shared Jost. "I've also learned how to operate various pieces of research equipment and refine data so it can be easily interpreted."
Aspiring to go into dentistry, biochemistry junior Erica Esteban was intrigued by Cooley's research after the assistant professor explained that NTE materials have relevance in dental care.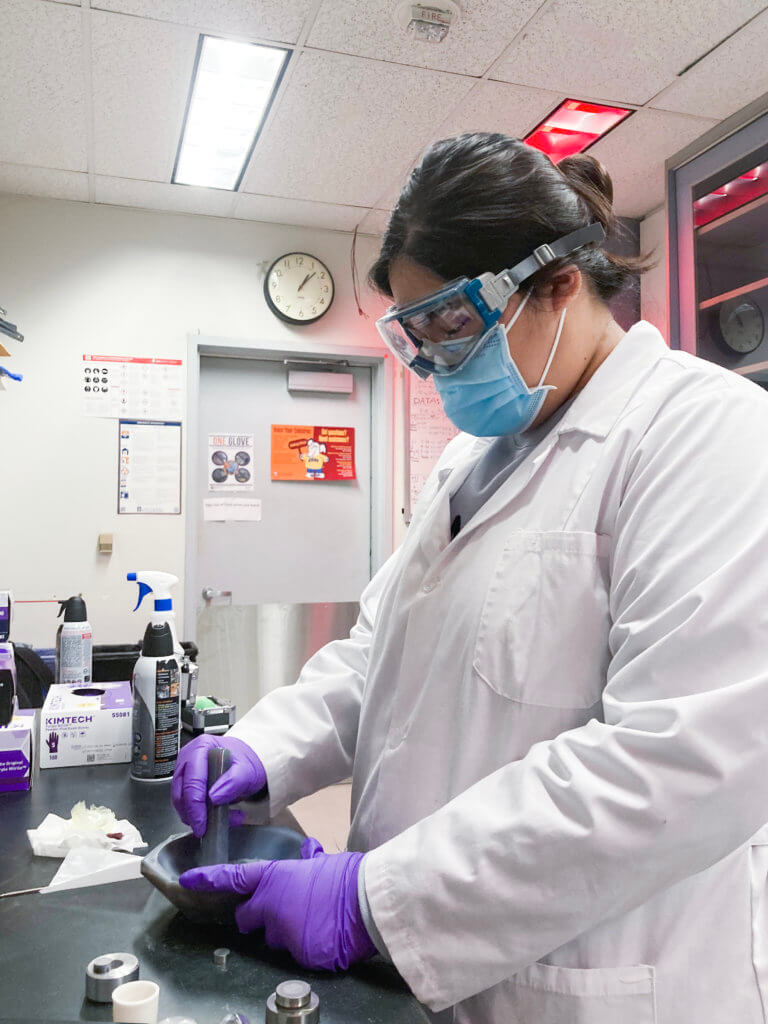 "Patients with composite fillings often report sensitivity in their teeth when consuming hot or cold beverages," said Esteban. "This sensitivity occurs because the surrounding tooth expands or contracts at a different rate than the filling, resulting in a thermal expansion mismatch between the two materials, and ultimately pain.
"I hope that studying the mechanisms of NTE will provide a better understanding of tooth fillings and aid in creating future innovations to enhance dental care," Esteban continued.
The NSF grant, which totals $234,204, will provide Cooley and her students resources and opportunities by funding additional equipment, including an instrument that helps characterize materials made in the lab; enabling students to travel to conferences and present results and to national labs to perform specialized measurements; and allowing undergraduate students to conduct research over two summers.
Since the call of the grant is specifically to help diversify STEM, Cooley notes that part of the funds will also be used to support travel for diverse chemistry professionals to visit CSUF, meet with students, and speak about their research and career paths.
Cooley and her students also hope that their research on NTE materials can play a larger part in helping achieve social justice.
"There is a large amount of waste associated with aerospace parts and building materials wearing out because of thermal expansion mismatch," said Cooley. "Neighborhoods populated primarily by people of color and people of low socioeconomic backgrounds are often burdened with undesirable facilities that house this waste, which release harmful environmental pollutants.
"These communities do not have the means to fight back against developers," Cooley continued. "We hope our research on NTE materials can offer insight into creating better, longer lasting materials such that they do not end up contributing to waste and lowering the quality of life for these communities."
Learn more about the chemistry and biochemistry offerings at CSUF by visiting the department website.