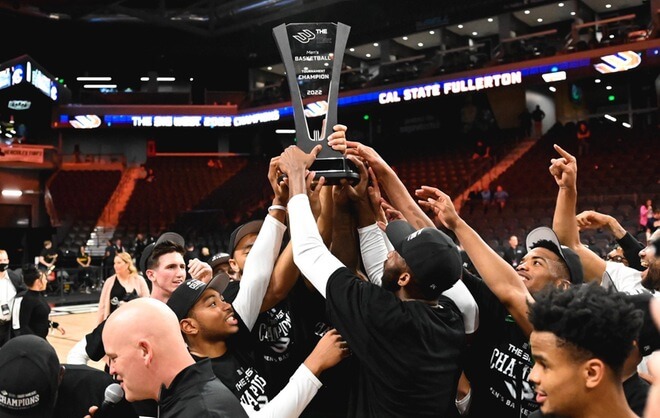 Update: Cal State Fullerton men's basketball will face No. 2 seed Duke in the first round of the NCAA Tournament Friday at 4:10 p.m. PT. The Titans head to Greenville, South Carolina for the opening round of the tournament where they will face the Coach Mike Krzyzewski led Duke Blue Devils in what has been said to be the legendary coaches final season at the helm of the program.
Cal State Fullerton men's basketball punched its ticket to the NCAA Tournament for the fourth time in school history and first since 2018 after defeating Long Beach State, 72-71, Saturday night at the Dollar Loan Center.
Head Coach Dedrique Taylor becomes the first coach in program history to lead the Titans to the NCAA Tournament twice. He is also the only coach in program history to record 20 plus wins in two different seasons and 10 plus conference wins in four different seasons. Continue reading at Titan Athletics.