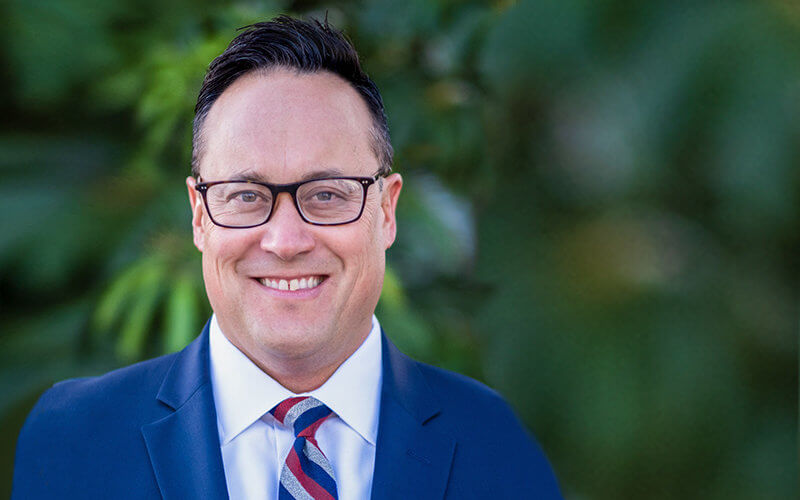 Alexander Porter will be joining Cal State Fullerton as vice president for administration and finance effective July 1. Porter comes to CSUF with more than 20 years of experience in higher education, most recently as vice president of administrative services at Cypress College.
"I am excited to join the Titan family," said Porter. "The university is clearly a regional leader in preparing students for success and propelling them toward purposeful career opportunities, recognizing the importance of diversity and inclusion, and developing strategic plans to continue to provide a meaningful college experience to all students. I look forward to working with President Fram Virjee and his cabinet in continuing the legacy of achievement."
In his role at Cypress College, Porter's responsibilities included the administrative services area, which consists of the college's budget, maintenance and operations, construction, campus safety, academic computing and media services, and contracted services (food services, bookstore, swap meet) areas. Prior to that, he served as vice president for business and administrative services at Los Medanos College in Northern California.
Porter also worked in the California State University system (2001-17), starting at the Office of the Chancellor and ending at Cal State Long Beach. While at the Chancellor's Office, he coordinated systemwide budgeting and forecasting. During his career at Cal State Long Beach, he expanded his work beyond budgeting to overhauling fiscal management across the division.
Porter earned his Bachelor of Science degree in finance at Cal State Long Beach and his Master of Business Administration degree from St. Mary's College of California.
In a letter to the campus, Virjee noted, "In reaction to Alex's impressive record of experience, campus community members repeatedly noted that he understood the importance of our student-centered focus and clearly understands that all decisions should be centered around that mission. Alex understands how to support the teams he leads as well as the importance of building key relationships across campus. We are excited to partner with Alex to advance the mission of the university and ensure student success."