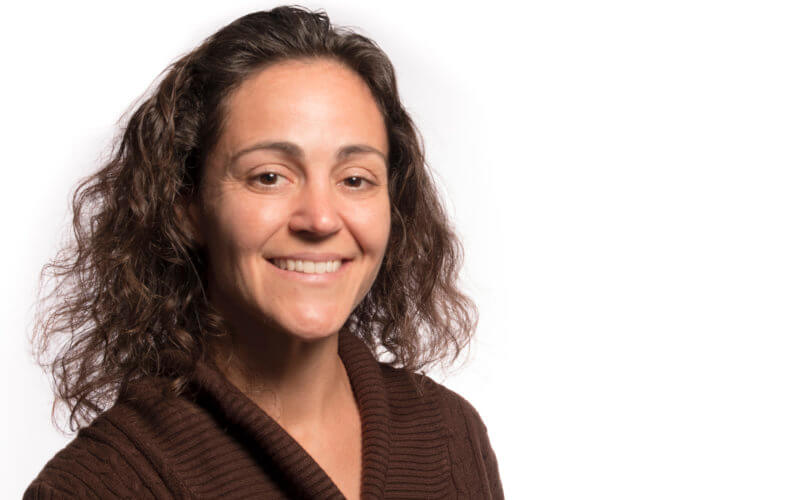 The American Association of State Colleges and Universities has selected Deanna Leone, associate dean of the College of Communications, for its highly regarded Emerging Leaders Program; the 2022 cohort includes only 36 selectees nationwide.
AASCU created the leadership development program in 2015 to prepare early- to mid-career academic and administrative staff to prepare for administrative roles with greater responsibility and oversight.
ELP participants will develop an on-campus project or initiative to strengthen their leadership skills and positively impact their institutions and communities. They will work with a leader on their campus to develop and execute their project.
"I could not be prouder of Dr. Leone and her commitment to student success at Cal State Fullerton," said Bey-Ling Sha, dean of the College of Communications. "Her leadership in this area is exemplary. I also look forward to seeing the findings from her research project, which I know will help our campus and others to better prepare future faculty leaders to serve our increasingly diverse students."
"I am honored to represent CSUF by participating in the AASCU Emerging Leaders Program," said Leone. "I am looking forward to the opportunity to expand my own professional development, while using the project component to engage in both research and writing about leadership advancement in higher education."
Leone's project will focus on a study of the pathways and barriers to faculty moving into leadership or administrative roles. The project will begin with an integrative literature review of faculty leadership development, essential skills, and experiences to fulfill leadership or management roles in higher education. She will also conduct a study to better understand what faculty see as the pathways or barriers to rising into leadership roles.
"The diverse and motivated campus leaders in the ELP class of 2022 reflect the strength and value of what happens when the AASCU network comes together," said Charles L. Welch, president of the Arkansas State University system, former chair of the AASCU board of directors and ELP coordinator. "We are pleased to bring the ELP cohort to Washington, D.C., for three days of in-person programming for the first time in three years and look forward to lively discussions and insightful learning experiences that will inspire and equip participants to shape our institutions to promote inclusivity, equity and student success."
The 2022 ELP cohort will engage with a rich and experienced bench of faculty to cover topics such as equity and social justice leadership, navigating and leading through change, finance and administration, and more.