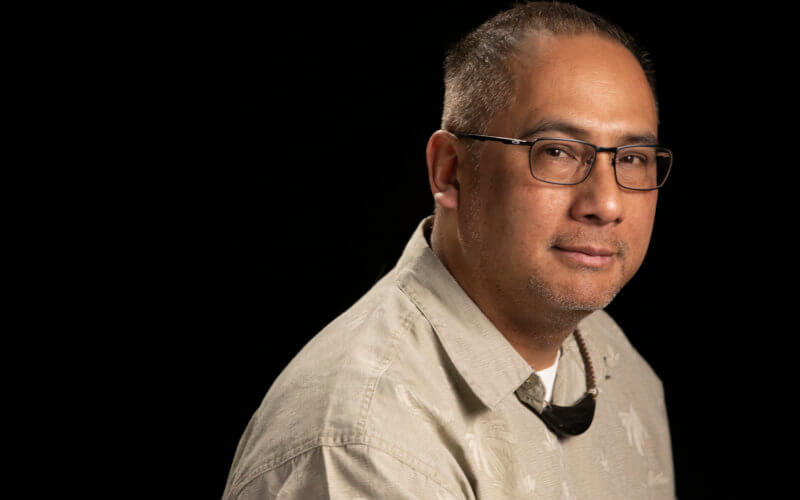 I identify as a first-generation college student, cisgender male, Indigenous/Native Pacific Islander, and diasporic Chamoru, ancestrally rooted to the Island of Guam/Guahan; born in (Westside) Long Beach, California, and raised in Southern California in a working-class family.
Both of my parents are Chamorro from Guam. Traveling to and from Guam most of my life and living on the Island in the 1990s, where one of my four daughters was born, I have a deep connection to our Island – personally, historically, politically and academically.
These are the multiple foundations in which I talk story and share my journey from a place of allyship, empathy and authentic anti-racist change. Continue learning about Mike's journey toward anti-racism at The Talk Continues.