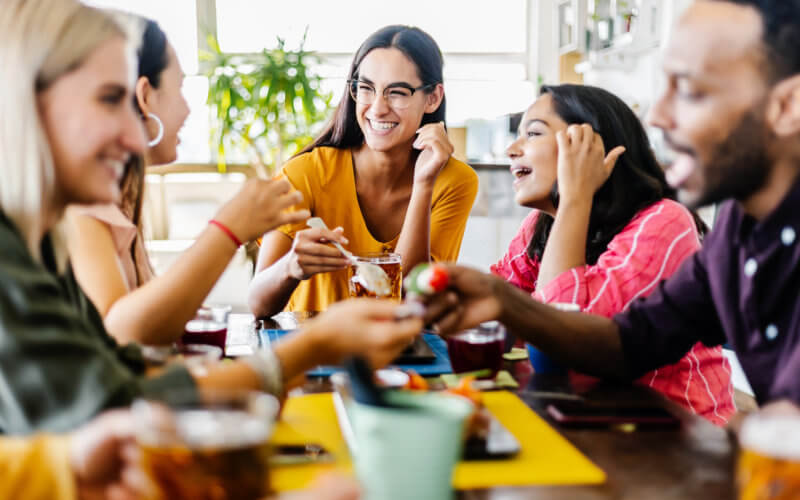 A new space dedicated to Cal State Fullerton's women-identified students is opening for students to access women's initiatives and programming, attend faculty office hours, gather and study.
Starting Sept. 8 from 8:30 a.m. to 5 p.m., the women's programming space, located in Langsdorf Hall, Room 556, will provide intersectional programming and updated support services related to women-identified students. The new space will serve as the center's temporary location until the Division of Student Affairs secures a permanent on-campus home for the center.
To further support women-identified students, Academic Affairs has named Rebecca Dolhinow, professor in the Women and Gender Studies Department, as the faculty liaison to the new women's programming space. This position will collaborate with the women's space and team.
Dolhinow, a faculty member at Cal State Fullerton since 2004, has served as coordinator for Women and Gender Studies and has sat on several advisory boards and committees dedicated to social justice and diversity and inclusion. She said she is invested in being a part of a joint project between the divisions of Student Affairs and Academic Affairs.
"I've done a lot of work with students who are involved on campus, and over the years, student activists have gotten a huge amount of support from the Women's Center," said Dolhinow, who has also researched the importance of spaces dedicated to student groups and their causes. "Spaces dedicated to that kind of work is very crucial; it's not just the name that matters, it's the space that matters. … It's not a great time in our history to be losing women's centers."
The university's Diversity Initiatives and Resource Centers also hired a new DIRC associate director, Mariham Iskander, and an assistant director for diversity education and campus partnerships, Torrell Foree.
Iskander will oversee the Asian Pacific American Resource Center, Latinx Community Resource Center and LGBT Queer Resource Center, in addition to providing overall leadership to the department alongside the director. Foree will lead the department's diversity education program, support communities not represented by a current center and oversee departmental assessment.
DIRC is also in the process of hiring a graduate assistant to assist with intersectional programming.
Following the closure of Cal State Fullerton's former WoMen's and Adult Re-entry Center in December 2021, services previously housed under the WARC — including adult re-entry services, CalWORKs, and related campus resources — are still offered at Cal State Fullerton under different campus departments in accordance with state guidelines and requirements.
Student Health Services continues to expand its Violence Prevention and Advocacy team, with the addition of a second confidential advocate and in September, a new assistant director will begin. As a reminder, the confidential advocate and the Violence Prevention and Advocacy team are located in TitanWell (Student Health Center).
The space in Gordon Hall 205 will continue to serve adult reentry students as the Transfer, Adult, Parent and Pregnant (TAPP) Student Center. The TAPP Student Center will serve as a hub for students who are parents, pregnant, are returning to college after some time as older adults, or are transferring from a community college or four-year institution.
To learn more about the TAPP Student Center, follow them on Instagram @csuftappcenter.