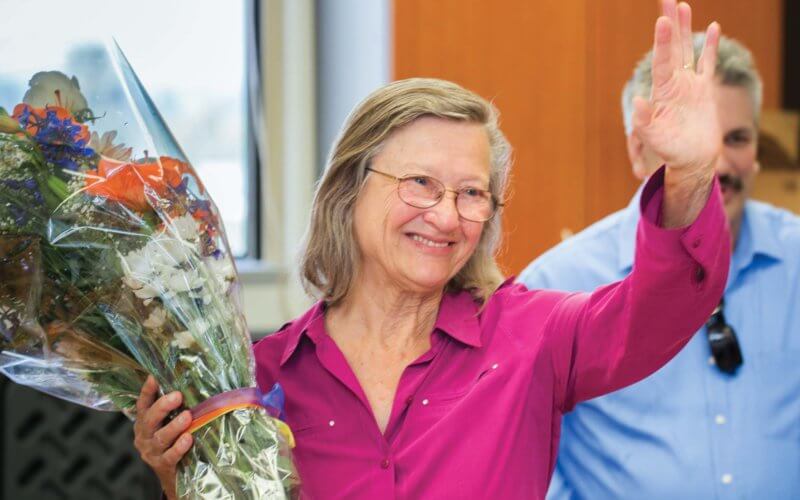 Maria C. Linder, a nationally recognized scientist who mentored scores of research students during her 45-year career at Cal State Fullerton, died Sept. 25 following a stroke. She was 83.
Linder, professor of chemistry and biochemistry, was an active faculty member who continued to spend time in the lab focusing on research that examines how copper and iron function in the body. Her work also has contributed to a greater understanding of cancer.
"Our hearts go out to those in our community who knew Maria best, especially her chemistry and biochemistry colleagues," said Marie Johnson, dean of the College of Natural Sciences and Mathematics. "Maria's love of science and her student-centered approach to teaching and mentoring will be supremely missed."
Nicholas T. Salzameda, chair and professor of chemistry and biochemistry, called Linder a passionate researcher, teacher and dedicated colleague.
"Maria's true talents were in the research laboratory as she accepted all students into her research group and always provided them with a transformative experience. Maria provided mentorship and guidance to many students over her 45 years of service to the university."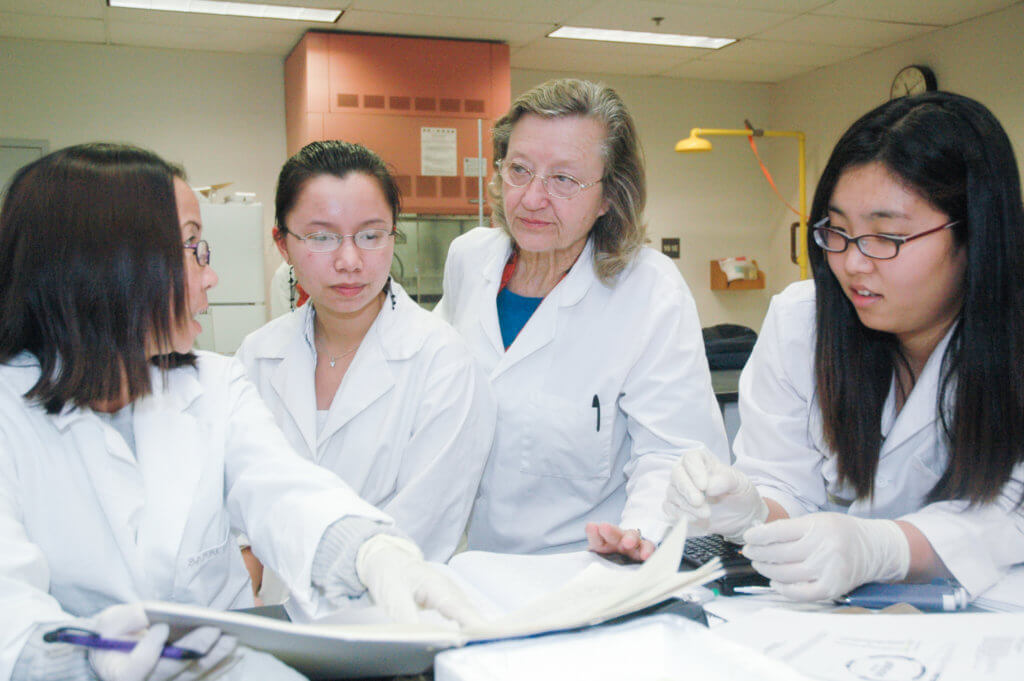 During her long-lasting academic career, Linder published more than 100 scholarly articles — many with her students — authored books, garnered more than $12 million in research grants, and earned awards and praise for her research and teaching. But her greatest contribution and point of pride was nurturing and educating generations of future biochemists.
"I'm proud of my own research accomplishments, as well as the work of my students. It's been rewarding to be a mentor and interact with the wonderful young people entering the sciences — and to help them achieve their goals," Linder said in 2017 when she was recognized for her 40 years of service to the university.
Over the years, Linder developed close relationships with colleagues and students in the college and Department of Chemistry and Biochemistry and built friendships that lasted for decades.
"Maria was the most inspirational colleague I have known in my professional career. She was dedicated to excellence in research, teaching, mentoring and service to students," said Madeline Rasche, professor of chemistry and biochemistry, who has worked with Linder since 2008. "She was generous in sharing her profound knowledge, energy and resources — and was an inspiring role model for students and faculty alike."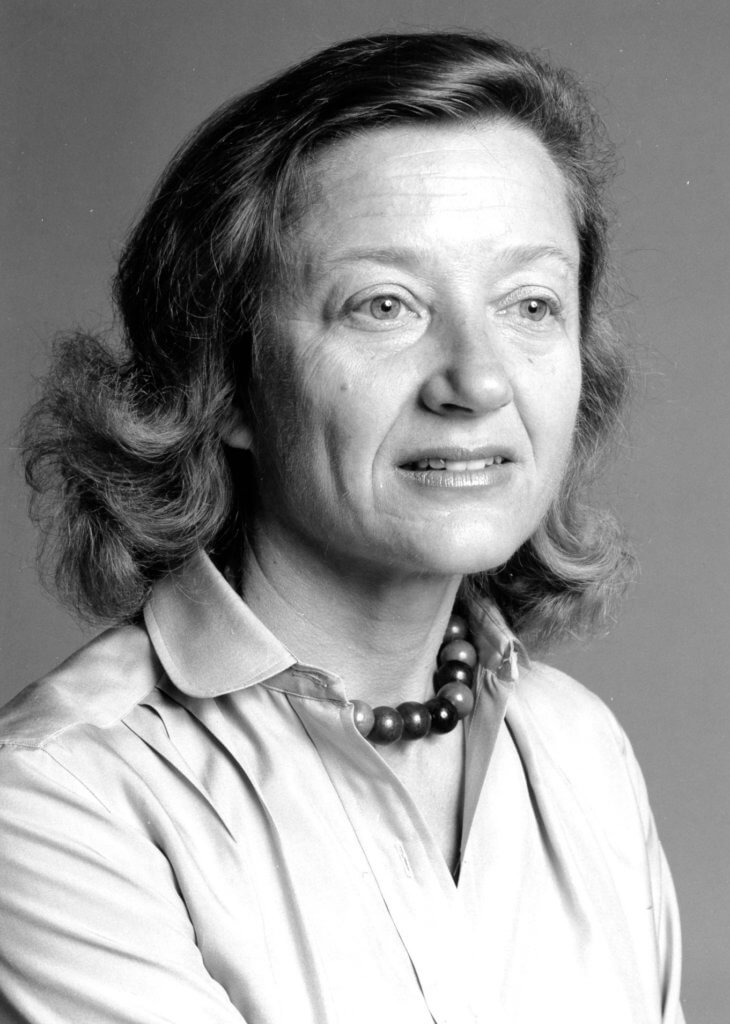 Linder joined CSUF in 1977 after her husband's job relocation to the Los Angeles area, and following a teaching and research stint as an associate professor of chemistry at the Massachusetts Institute of Technology. She grew up in New York City, earned a bachelor's degree from Vassar College and a doctorate in biochemistry from Harvard University.
For many years, Linder directed the university's Howard Hughes Medical Institute Research Scholars Program, supported by grants from the Howard Hughes Medical Institute, to bring real-world research experiences to underrepresented undergraduate students. She received the College of Natural Sciences and Mathematics' Outstanding Research Award in 2002 and 1995 and was named the college's Distinguished Faculty Member in 1992 and 1998.
In 1985, she was named CSUF's Outstanding Professor Award and was the inaugural recipient of the L. Donald Shields Excellence in Scholarship and Creativity Award in 2013. In 2007, she received the California State University system's prestigious Wang Family Excellence Award.
She won the 1993 American Chemical Society Award for Research at an Undergraduate Institution. The award is given to a researcher whose work is highly recognized in the field and includes the participation of undergraduate students.
Linder also was recognized as an American Association for the Advancement of Science Fellow for her research and expertise on mammalian copper and iron metabolism: "Not enough women scientists, in general, are recognized, so it's an honor to be acknowledged as someone who has contributed in my field," Linder said in 2015 of the accolade.
In December 2021, Linder established a CSUF scholarship to support aspiring biochemists pursuing a master's degree. Visit here to donate to the Maria Linder Nielson Endowed Graduate Fellowship.
Linder is preceded in death by her husband of more than 40 years, Gordon Nielson; and she is survived by stepson Eric, and four grandchildren; a sister, Renate, and niece, Amanda.