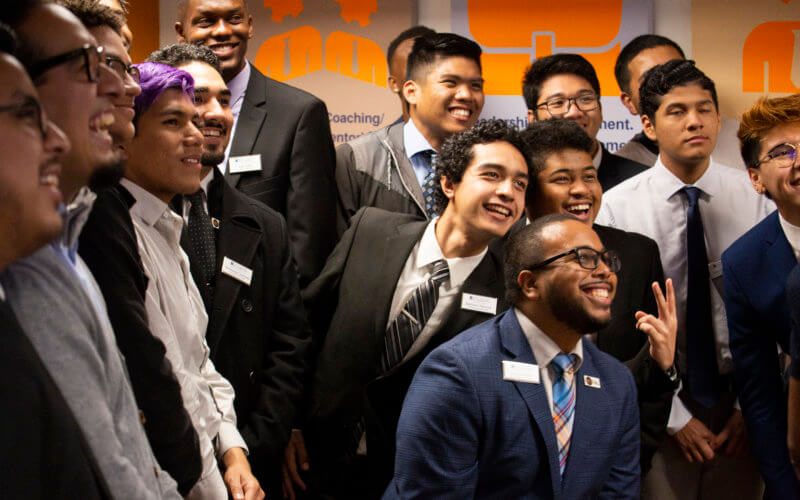 Cal State Fullerton's Center for Scholars welcomed the Male Success Initiative – Fullerton as their newest addition to the center on Sept. 1, expanding their resources and support to undergraduate men of color.
MSI- Fullerton strives to create a space where scholars can achieve the fullness of their potential. There are currently 64 MSI scholars in the program, but with the support of the center, they plan to expand their fellowship program to include transfer students and help them better connect with other scholar communities.
As part of the center, the organization will now be housed alongside the Abrego Future Scholars Program, Guardian Scholars program, My Future Pathways Scholars Program, Nicholas Academic Scholars Program, President's Scholars Program and Sun Scholars Program.
"Together, these programs will be that much stronger, and I am looking forward to the upcoming chapter of our scholar community at CSUF," said President Fram Virjee.
To learn more about MSI– Fullerton and their transition into the Center for Scholars, visit: http://www.fullerton.edu/msi/