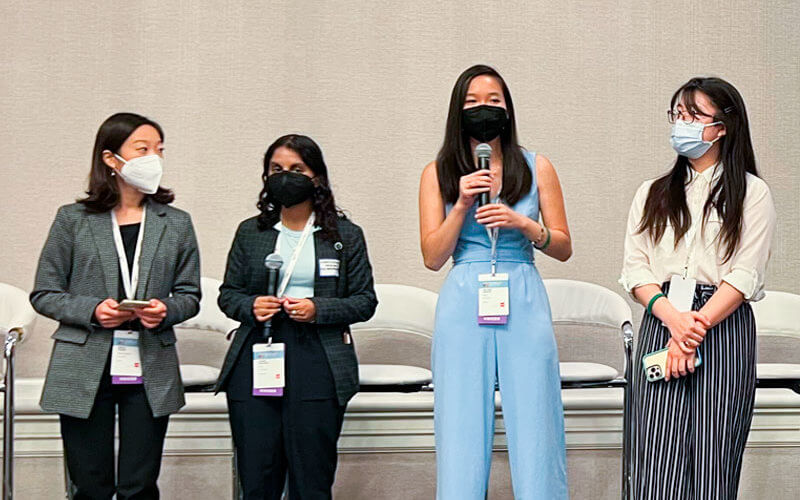 When Pabitra Dash came to the United States from Nepal in 2010, she turned to the beauty care industry for work and became a nail technician. But over the course of her eight-year career, she went on to suffer seven miscarriages.
Dash later found out that prolonged exposure to the chemicals in nail salon products could negatively affect a woman's reproductive health — information that her doctor failed to relay. It was not until she left the beauty care industry that she was able to carry a child to term.
Cal State Fullerton student Melanie Nguyen highlighted Dash's story as part of her project for Asian American Journalists Association's VOICES program — a 10-week fellowship offered to student journalists that includes the completion of a long-form journalistic project. Nguyen, who is graduating in May, was one of four California State University students selected for the program. 
Working with three other team members, Nguyen spent the summer developing the project. "We started by focusing on labor unions and decided to investigate an industry that might be overlooked. That's why we chose the beauty care industry instead of big technology companies or other industries," she shared.
"We learned more about the unsafe working conditions, the unfair pay and the nuances of control in the beauty care industry across the country," said Nguyen. "We specifically focused on the impact it might have on women and our story centered around Pabitra Dash. She went from being a nail salon employee to an advocate for safer working environments and better pay."
To help guide the team in completing their project, Politico reporter Nicholas Wu served as a VOICES program mentor.
"One thing that stuck out to me about Melanie was her tenacity as a journalist. She and her fellow students chose a hard assignment — covering the beauty industry requires a lot of careful reporting and trust-building with sources," shared Wu. "But she kept at it, all the while serving as an incredibly gracious colleague to her teammates, and the project turned out wonderfully."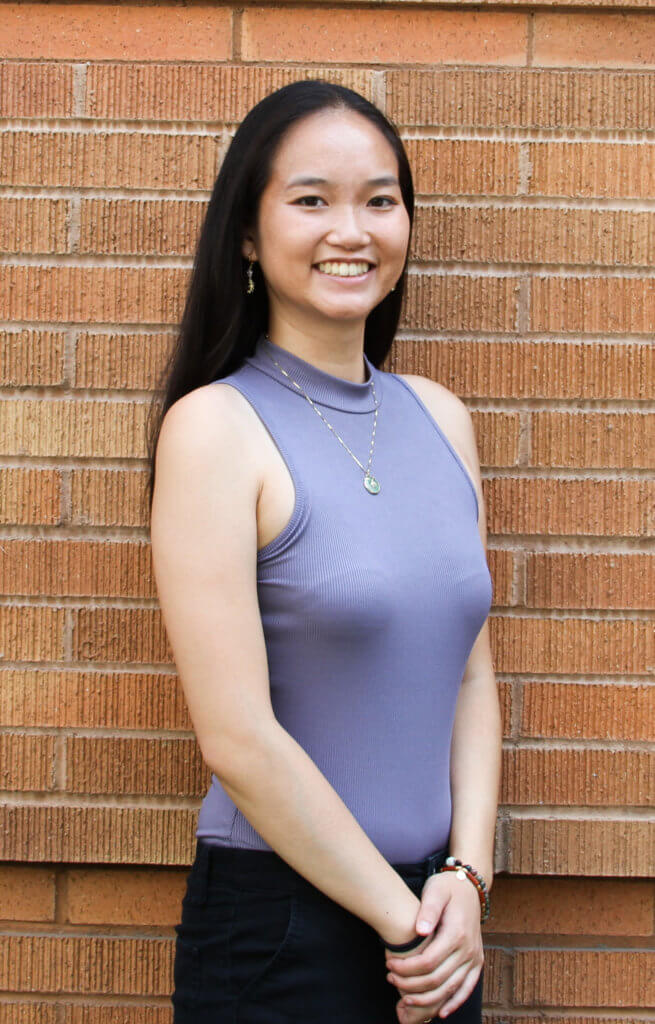 Nguyen and her teammates presented the project at the AAJA 2022 Convention held in Los Angeles. For Nguyen, who is majoring in business administration-marketing and minoring in journalism, the VOICES program was an emboldening experience.
"As a business and journalism student, I had imposter syndrome when I first started as a reporter," she admitted. "But throughout the summer, I've gained more experience and confidence in my abilities. My biggest takeaway was considering myself a journalist."
At CSUF, Nguyen is continuing to build that confidence as vice president of the university's AAJA chapter. Founded by Nguyen and several other students earlier this year, the chapter is an Asian American-focused organization within the College of Communications.
"AAJA-CSUF stands for community, diversity and creativity. We've been busy with many events, including our first social collaboration with Latino Journalists of CSUF," relayed Nguyen. "One of my goals for AAJA-CSUF is to keep doing more collaborative events because I like working with other groups and growing together."
Keeping busy, Nguyen is also a co-news editor for the Daily Titan — the university's student-run newspaper — and a communications ambassador for the Women's Leadership Program in the College of Business and Economics.
After graduating next spring, Nguyen hopes to become a business reporter. "In my opinion, marketing and journalism share two things in common: curiosity and knowledge of your audience."