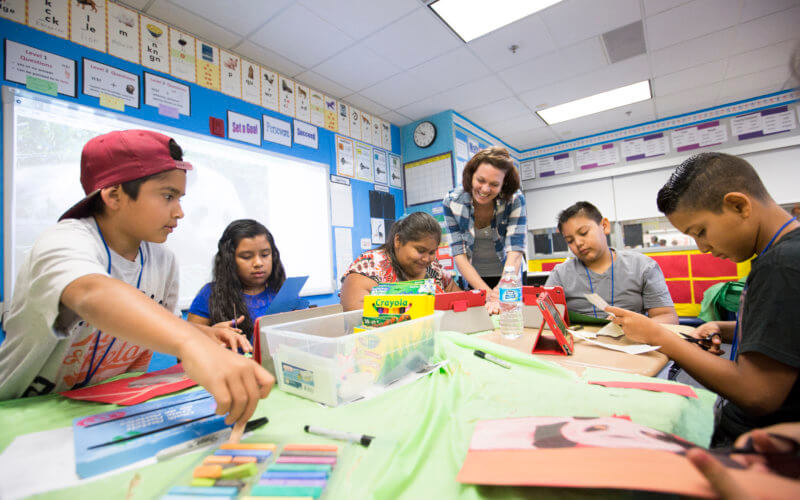 Student teaching is one of the major components of effective teacher preparation. Cal State Fullerton is committed to placing teacher candidates in spaces that support their growth and development.
On Oct. 17, CSUF paused the placement of new student teachers in Placentia-Yorba Linda Unified School District beginning spring 2023. This decision was made in response to feedback received from teacher candidates placed in the district that they lacked clarity from mentor PYLUSD teachers as to whether they could teach curriculum related to ethnic and cultural differences — areas aligned with state standards for teacher preparation. This feedback was initially received in spring 2022 and led to scaled-back placements for fall 2022.
While dialogue between the College of Education leadership team and the PYLUSD superintendent during this time expressed shared goals and a desire to collaborate, students continued reporting confusion about what they could and could not teach in district classrooms.
This lack of clarity, accompanied by the school board's resolution banning CRT and similar frameworks and continued discussions as to whether ethnic studies could be taught and cultural celebrations could be held, led the College of Education to conclude that clear guidance was not currently available to teacher candidates. As a result, placements were paused for the rest of the 2022-23 academic year.
The College of Education leadership team said in a statement that the placement of student teachers in PYLUSD "at this time would place us in conflict with our goals to prepare teacher candidates with pedagogical approaches rooted in diversity, equity, inclusion, social justice, race and gender theories, cultural linguistic studies, and social emotional well-being."
The college has six student teachers in the PYLUSD this fall. The college will support these students towards program completion.
"We welcome the opportunity to strengthen our long-standing partnership with PYLUSD and to work with the district toward providing a just, equitable and inclusive education – one that promotes transformative pedagogical approaches, values freedom of thought and expression, constructively engaging and critically analyzing multiple ideas and perspectives, in an effort to provide enriched learning experiences for the diverse student population in educational settings," the College of Education leadership team said in the statement. "If the district can create clarity for teacher candidates so it is clear that they can create lessons in these areas aligned with state standards, the college will be able to end the placement pause."
CSUF President Framroze Virjee, Provost and Vice President for Academic Affairs Carolyn Thomas, and College of Education Dean Lisa Kirtman expressed their support for students and families whose identities, traditions and contributions to American culture are shared and celebrated through the district's programs and events.
"It is our hope that we can continue the strong partnership we have had between CSU Fullerton and the Placentia-Yorba Linda School District," they wrote in an Oct. 11 letter to PYLUSD board member Carrie Buck. "Our long history of collaboration to educate California's best and brightest young people is just getting started."