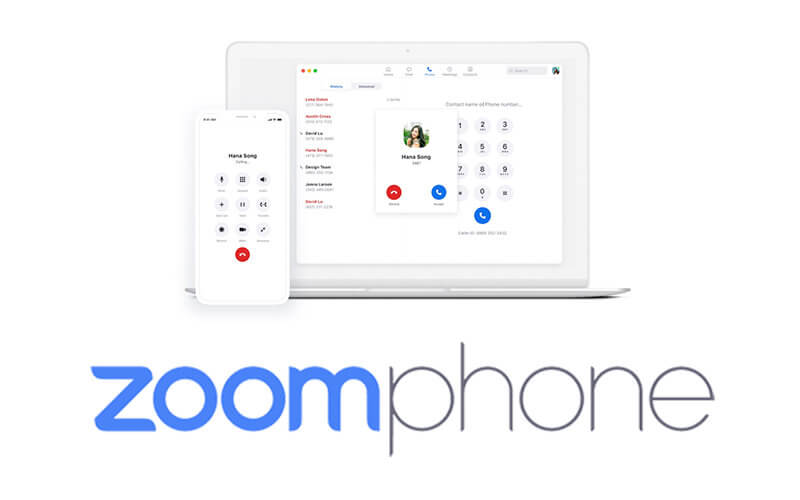 Starting Dec. 19, most desk phones will vanish from faculty and staff members' desks…replaced with a new Zoom phone system. Why the change?
Willie Peng, Cal State Fullerton assistant vice president for information technology/infrastructure services, answered some common questions since the transition was announced.
Why was the decision made to switch to Zoom instead of staying with our existing phones?
Our existing phone system has been running for over 10 years. We can't purchase additional desk phones because they don't make them anymore. It is more costly to upgrade (hardware, software, licensing, etc.) than to move to a new system/platform.
Why are we transitioning the entire campus all at once? Why not a rollout?
We have rolled out to the Division IT for more than a month to test the functionalities. It is easier for the campus to migrate all at once to reduce complexity (e.g., campus extension dialing, call transfers, etc.).
What are the benefits of switching to Zoom?
Users are familiar with the Zoom application for video conferencing so there is no need to add additional phone software. The Zoom phone is just another feature natively built within the Zoom application. This reduces user training and simplifies support.
What happens if you're in a Zoom meeting and a call comes through?
You have multiple options, you can switch to the call (video meeting will be automatically "muted") or you can pick up the call from a different device that has the Zoom app, such as your cell phone. Once you finish the call, you can return to your video conference. You can also enable a "do not disturb" feature so the call will go directly to voicemail.
How important is it to attend a training session? What if I can't attend? Are there online programs I can view?
There are many training opportunities, and we continue to populate the FAQ section and provide training recordings at zoomphone.fullerton.edu. You can also reach out to the IT help desk.
Have other universities migrated to a Zoom system for calls? Is the CSU planning for this to happen systemwide?
Many CSUs are in the process of preparing to migrate to the Zoom system, but not to the extent that we're doing here. We will be the first campus to roll out campuswide. There is a systemwide licensing agreement with Zoom so the campus can benefit from the licensing cost.
Will it be more difficult to place a call?
It is actually easier to place/receive calls, transfer calls between different devices without reconnecting, and switch from voice calls to video calls.
Is there anything else the campus community should know?
Zoom released the phone feature in January 2019. In less than four years, they reached over four million phone lines. They have been a proven solution (during COVID-19 when everyone switched to remote work/remote teaching, Zoom was able to scale up quickly to support the demand) providing video conferencing for Cal State Fullerton. We'd like to take their platform to the next level, integrate their phone functionality to provide a single, unified communication platform to the campus community that is simple to use, secure and can be accessible anytime, anywhere.