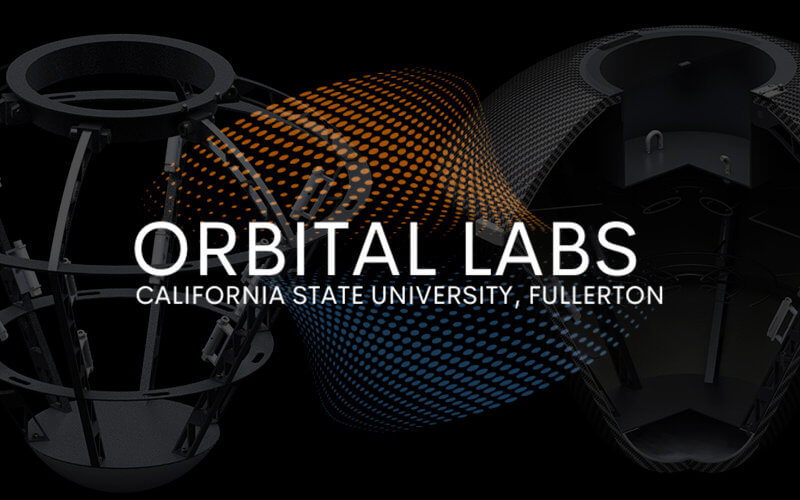 A team of future engineers and computer scientists is working toward getting a high-altitude balloon and capsule 150,000 feet, or 28 miles high, off the ground to provide an affordable launch service for scientific experiments in microgravity environments.
"Our team's objective is to reduce the barrier to entry by allowing rapid development of scientific experiments that require greater precision and innovative processes. Applications range from pharmaceutical research to semiconductor fabrication," said Cal State Fullerton student Brad Williams.
Researchers and industries are exploring microgravity manufacturing in outer space since it can provide benefits to manufacturing processes that are not possible on Earth.
"A microgravity, or near space environment is what astronauts experience aboard the International Space System," said student Raymond Yanez. "This environment can be characterized by a feeling of weightlessness, similar to the feeling you get when riding an elevator down a few floors."
Harmful waste and other by-products that are a result of manufacturing processes on Earth are reduced to nearly zero when produced in space, Williams said. One example is semiconductor manufacturing, which uses dangerous chemicals.
Microgravity manufacturing efforts have significantly grown in recent years as launch service providers such as SpaceX and Virgin Orbit enable precision delivery in orbit — and define new standards for payload recovery, explained Yoonsuk Choi, associate professor of computer engineering, the team's faculty mentor.
"Ride-sharing missions have become prominent, meaning that it is easier than ever for the aerospace industry to make strides toward improving life on Earth through space technologies," said Choi, who is helping the students define their objectives.
However, there remains a gap in affordable, rapid deployment, microgravity experiment platforms for smaller industries, research groups and universities, Choi relayed.
"Our students are developing a middle ground to short-term and long-term solutions for microgravity experiments, while also researching re-entry and recovery concepts using a high-altitude balloon platform."
Since August, the interdisciplinary team of about 20 students has been working on designing and building the high-altitude platform called "Sub-Orbital Launch and Recovery System," or SOLAR System.
The team — made up of electrical, mechanical and computer engineering, computer science, business and communications majors — are members of Orbital Labs, a new student-led organization founded by Williams and Yanez. The electrical engineering majors, who both plan to pursue aerospace-related careers, are leading the SOLAR System project.
The students are working on various parts of the project, such as creating the electrical architecture, communication and navigation systems, using 3D printing and other manufacturing technologies to build the capsule prototype, and developing ground station software.
Mechanical engineering major Erica Jiang is helping to design the capsule's protective layers.
"Though I used knowledge from courses like computer-aided design, I've learned so much more about different materials and different ways of manufacturing," Jiang said.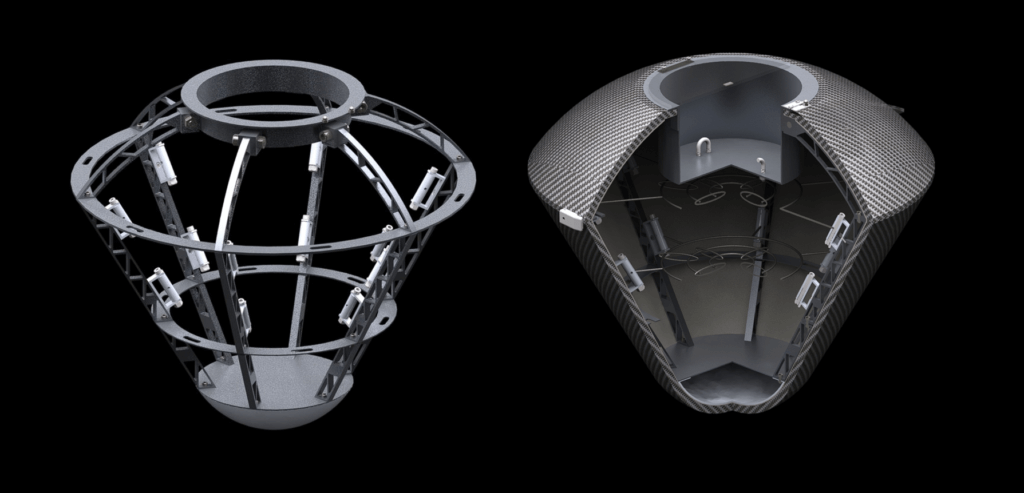 The project includes building a prototype of a 25-pound capsule, about 3 feet wide, which will carry future microgravity experiments. The capsule, or Recovery for Avionics and Payload Retrieval vehicle, attaches to a helium-filled balloon — the size of a small sedan — and houses avionics hardware and recovery equipment for launches.
To achieve microgravity, the balloon will lift the capsule to between 100,000 and 150,000 feet high, and then detach from the balloon in a freefall.
"While in freefall, the capsule's sensors will monitor its conditions, which will be sent to our team on the ground," said Williams, who interned at Virgin Orbit, a satellite launch company.
"After the freefall period has elapsed, the recovery system will deploy, and the capsule will slowly drift back to Earth for recovery and payload collection."
Next steps of this design include fabrication, assembly, system integration and rigorous testing before the first test flight of the prototype by the end of 2023.
From this inaugural mission, the students plan to gather data, publish their findings and determine the best types of scientific payloads to perform microgravity experiments on the high-altitude platform, said Yanez, who landed an internship this summer at SpaceX.
"The project will support and benefit undergraduate students in gaining experience and preparing them for the future workforce by conducting real-life research before starting their professional careers," Choi said.
For Yanez, he has gained insight into better understanding design principles and using practical engineering to solve a scientific problem.
"This project has helped to advance not only my academics, but my future professional career," Yanez said.
Williams agreed that the hands-on training is important to getting his first job after college: "This project has taught me how to become a better engineer and teammate — and develop a unique set of skills not taught in coursework that are desirable to aerospace companies."