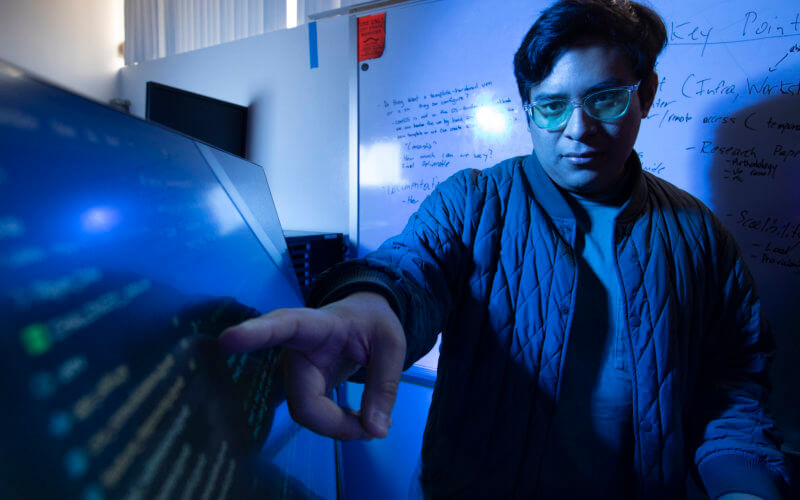 Graduating senior and future artificial intelligence professional José "Pepe" Tapia had a 2.0 GPA in high school and no sense of direction. 
After graduation, he enrolled in community college but soon dropped out. He couldn't afford higher education and didn't know how to apply for financial aid.
"There wasn't anyone there to help students like me transition smoothly into college, so it was a barrier to entering college," Tapia said.
The son of Mexican immigrants, whose father is a landscaper and mother works as a housekeeper, Tapia instead went to work in retail.
"I then made some bad decisions and got in trouble with the law," he said.
Tapia spiraled into depression. His path for his future was unclear.
It wasn't until his girlfriend graduated from UCLA almost a decade later that he believed in himself — and reignited his dream to attain higher education.
"My girlfriend was the light I needed to believe in myself again," said Tapia, who has four siblings and grew up in Escondido.
In 2019, he enrolled at Palomar College in San Diego County and earned associate degrees in computer science and mathematics. He became the first in his family to graduate from college.
Tapia transferred to CSUF in fall 2021 to major in computer science. In May, he will be the first in his family to earn a bachelor's degree.
"As I grew older, it was easier to understand and appreciate the value of a college degree," he said.
At CSUF, the doors opened wide for Tapia — and he grabbed every opportunity.
Tapia became involved with the Abrego Future Scholars program for first-generation college students and found a sense of belonging.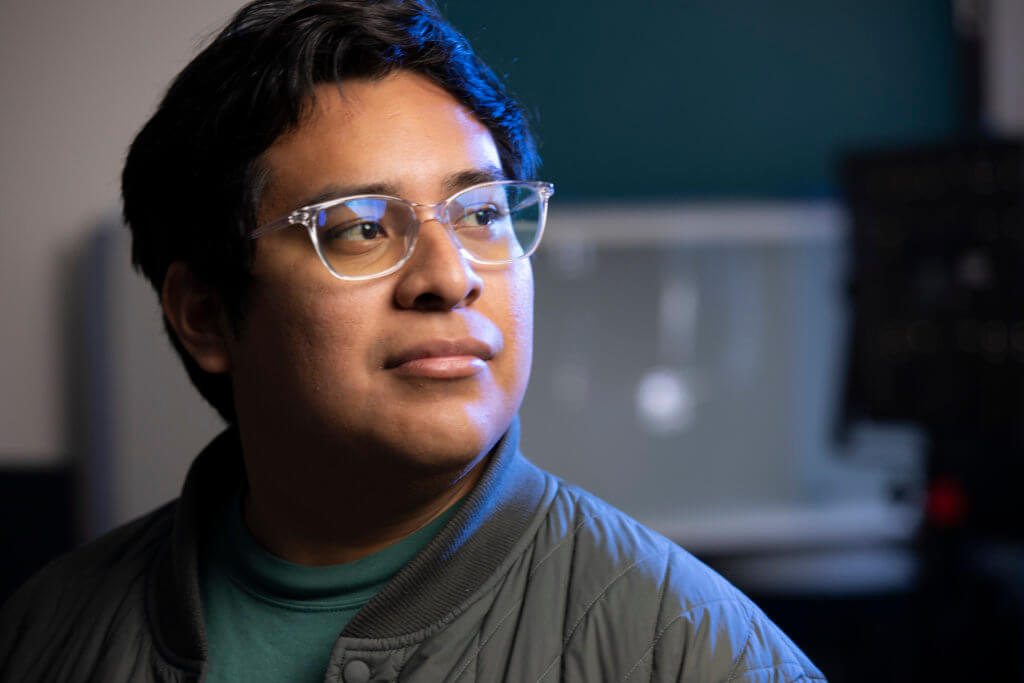 Last summer, he was introduced to artificial intelligence and machine learning research through ASSURE-US, a $1.5 million National Science Foundation-funded grant program to boost the number of Hispanic students in STEM careers. Sudarshan Kurwadkar, professor of civil and environmental engineering, directs ASSURE-US (Building Capacity: Advancing Student Success in Undergraduate Engineering and Computer Science). Since 2018, the grant program has served more than 1,000 College of Engineering and Computer Science students from underrepresented backgrounds.
Tapia's participation in the ASSURE-US summer program was the catalyst that led him to his current research projects.
"Being involved in computer science research has empowered me to take ownership of whatever it is I am working on," he said. "Having ownership in a product provides a level of understanding and appreciation for the success of a team."
Amazon Project Brings Families Together
To further support hands-on learning, Tapia received the AWS Artificial Intelligence (AI) and Machine Learning (ML) Scholarship from Amazon and a California State University Edison STEM-NET Student Research Fellowship.
Through Amazon's scholarship program for underrepresented students to prepare them for careers in AI and machine learning, Tapia is working on a project to develop a low-cost recording software device. The "EPAL Project" livestreams video to the cloud to bring families together to watch a sports game live or after the game.
Tapia came up with the idea to use technology to "remotely" watch his younger brother play high school basketball after having to miss games while in college.
"This livestreaming device can bring underserved families together since parents and children can connect over the game," he said.
'League of Legends' AI Coach
This spring semester, he is working alongside mentor Doina Bein, professor of computer science and a co-director of the grant program, on the project, "AI Coach for Video Games." The project uses artificial intelligence and machine learning, a subset of AI in which algorithms prioritize data to perform a specific task or action.
The purpose of this research is to produce a full-scale web application to create a personal coach for a user playing the competitive video game "League of Legends." The popular multiplayer online battle arena video game was developed by Riot Games.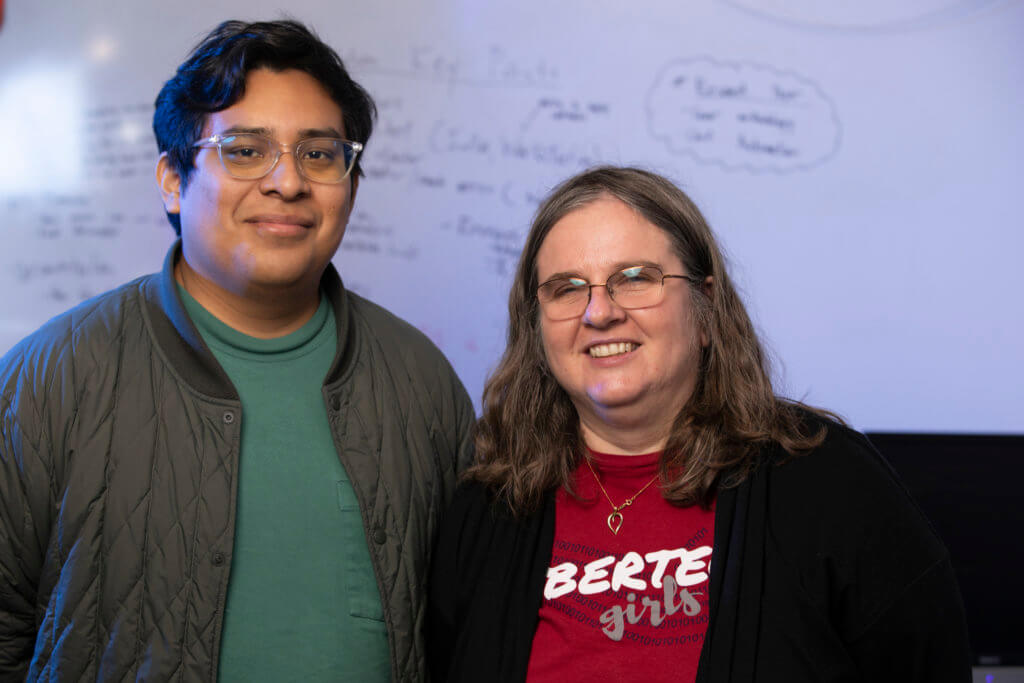 This project takes publicly available data to develop AI models that can provide actionable feedback to a Legends player. Since the game has a steep learning curve, it will provide users with an interactive AI coach that can answer questions, provide suggestions, and communicate data visually and through text, Bein said.
"AI Coach enables the player to spend less time studying the game and more time playing the game," added Tapia, an esports player.
The team-based Legends game attracts all types of players from casual to competitive, and in some cases, professional players.
"Players range in background but all share the same common purpose: Playing the game with the goal of winning and improving," Bein said. "A player may not have the tools needed to stay ahead of the competitive curve. Our AI Coach is meant to provide the player with actionable feedback, as opposed to static information that they must interpret for themselves."
Being involved in research is not only preparing Tapia for his future career, but it is also rewarding to take an idea from concept to a finished product, said Tapia, who plans to seek an industry job in AI after graduation.
"My passion is to use AI and machine learning to help others improve their quality of life and create stronger bonds between people," he said. "I found that I can achieve this with the power of artificial intelligence technologies."