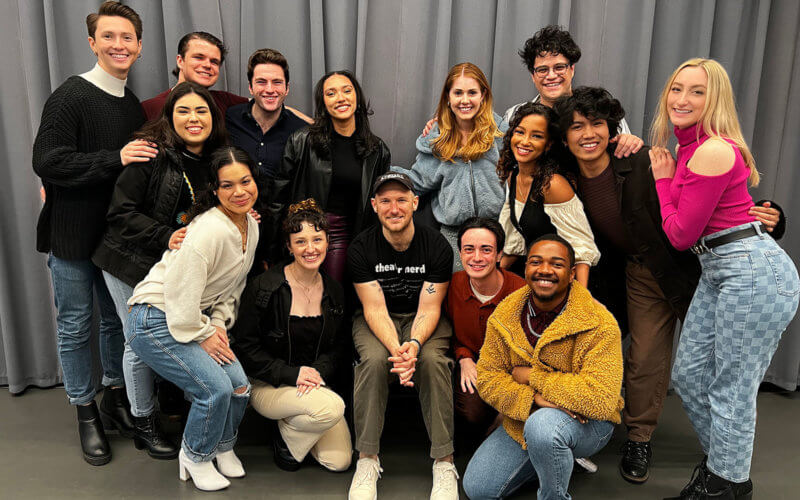 When Kelly Kudlik set foot in New York City for Cal State Fullerton's B.F.A. musical theatre showcase, her post-graduation plans were unclear. Within a week, she networked with an agent, got a callback for a role with Disney and made plans to move to the Big Apple.
Every year, the College of the Arts partners with the Alliance for the Performing Arts to help students like Kudlik unlock doors to future careers in theatre. They take a group of seniors in the musical theatre program to New York City, where they perform in a showcase for an audience of talent agents, managers, casting directors and producers. 
For the first time, all 14 students who performed at the iconic entertainment club, 54 Below, received a call after the show, either from an agent, manager, casting director or production company.
"This is a staggering and highly unusual statistic. Typically, you're lucky if a program's students receive 20% response rates. To see a 100% response rate this year was absolutely thrilling," said Josh Grisetti, assistant professor of theatre and dance who led this year's trip.
Preparing for Opening Night
Equipped with four years of musical theatre training, Grisetti said that students step off the plane with the professional skills and abilities they need to succeed in New York's entertainment scene. 
Scheduled on the cusp of commencement season, the trip is an opportunity for them to network, explore the city, learn from industry professionals and chart their post-graduation paths.
"The B.F.A. program training focuses a lot on skills that we'll need to apply in the real world, like how to audition for a role, how to prepare music and how to engage in truthful storytelling," said Naya Ramsey-Clarke, a senior in the B.F.A. musical theatre program. "It was really the culmination of these past four years and all the work that we've been doing."
Grisetti said that part of what makes this experience unique from other showcases is that it gives each student an opportunity to shine.
"Every student gets a full song, which allows agents to see them tell a complete story from beginning to end. It's not just one part of a song that has the highest notes, which is what a lot of college showcases have become," explained Grisetti. "You get to see them act. You get to see them make the story their own, and I think that's why it works so well."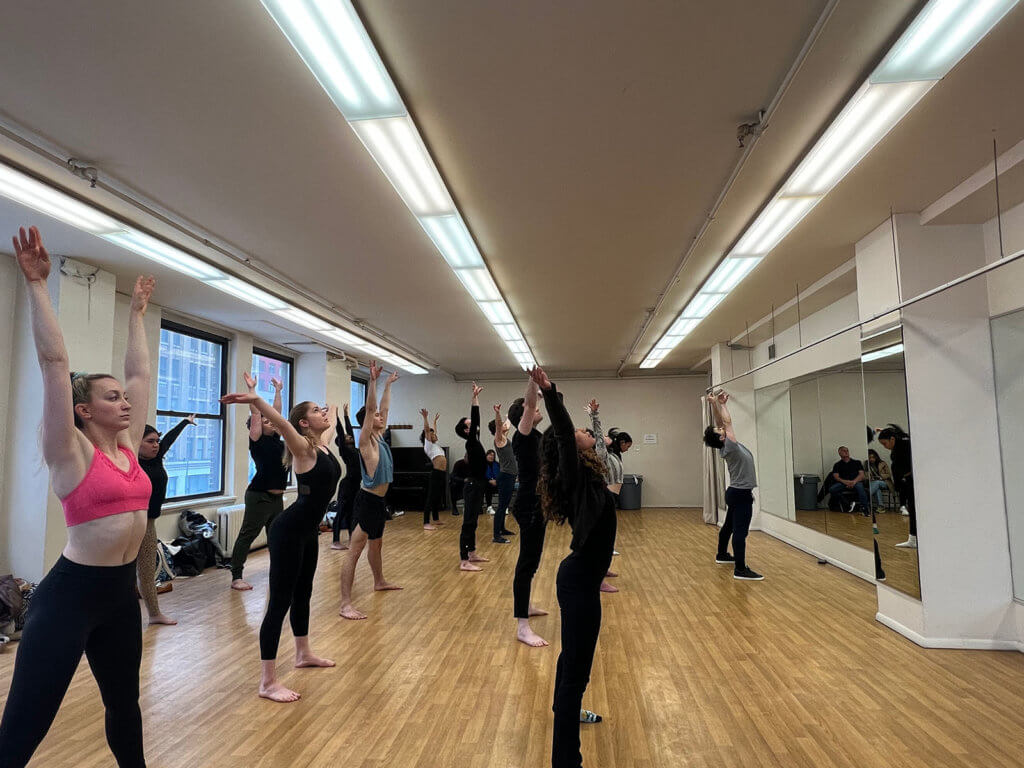 In addition to performing for talent representatives, students also participate in workshops with Broadway actors, dancers, choreographers and composers as well as connect with CSUF alumni.
"This is the help they need to open doors for their future careers — and I mean literal doors — to casting offices and auditions that you simply can't access on your own," said Grisetti.
With CSUF President Fram Virjee, College of the Arts Dean Arnold Holland and dedicated professors sitting in the front row of their showcase, Ramsey-Clarke said she felt supported at each turn.
"I really appreciated the guidance and organization of our professors and how they structured the trip," said Ramsey-Clarke. "They ensured that it was a productive experience where we could all learn and grow."
Setting Up Careers After Commencement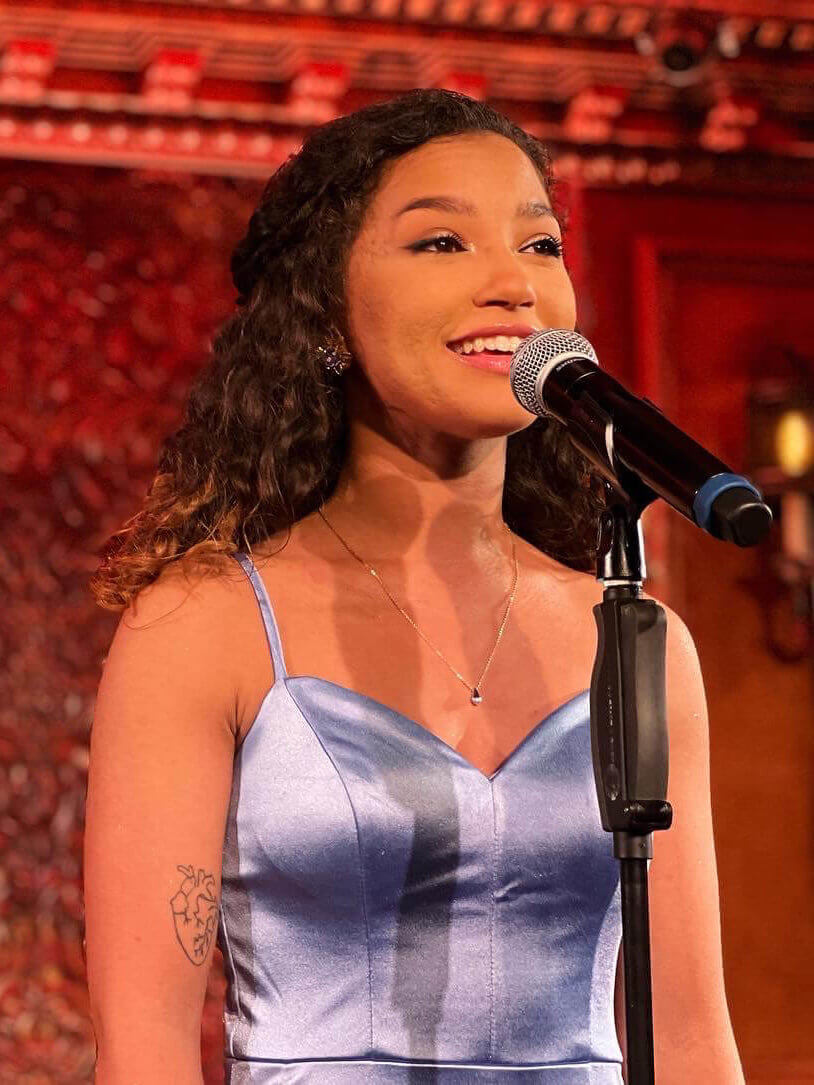 Both Kudlik and Ramsey-Clarke said that performing in the New York showcase was a "surreal experience," but what they remember most is what happened after they stepped off stage.
Kudlik said she was immediately contacted by an agent who wanted to send her to an audition only a few blocks away for a role on a Disney cruise ship. A day later, she was sitting in a waiting room for a callback audition surrounded by Disney casting directors.
After returning home, she found out that she booked the lead role in the Disney cruise ship's main show.
"This experience didn't just open doors for me in my career. It also helped me figure out what I want and where I want to be when I graduate," said Kudlik, a senior musical theatre major.
The cruise will set sail this summer for Australia, and Kudlik will travel with the cast for the next year. Once her contract ends in March 2024, she plans to move to New York to continue auditioning for roles.
After her performance of the song "Changing My Major" from the Broadway show "Fun Home," Ramsey-Clarke received calls from three agents interested in representing her after she graduates.
On top of preparing for graduation, she's squeezing in meetings with multiple agents. She plans to stay in Orange County and explore the film and television industry in Los Angeles, hoping to turn her passion for performance into a career on the big screen.
"After the show, I had people contact me immediately, and I continued to hear from people. It's been very validating of all the work that I've been doing," said Ramsey-Clarke. "The experience gave me the confidence to feel like I could take those next steps."