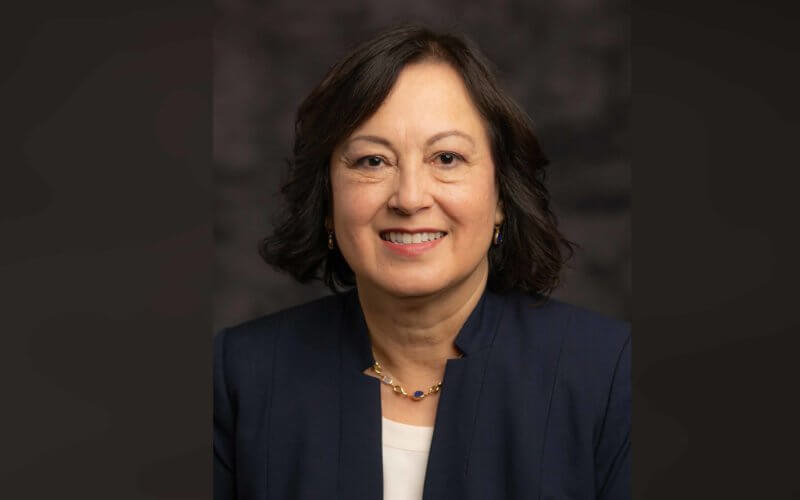 California State University (CSU) Interim Chancellor Jolene Koester has appointed Sylvia A. Alva to serve as president of California State University, Fullerton (CSUF). This marks a return to CSUF for Alva, who began her career in higher education as an assistant professor at CSUF. Alva currently serves as the CSU's executive vice chancellor of Academic and Student Affairs. She will begin in her new role on August 1, 2023, and will serve in that capacity until a new president is appointed by the CSU Board of Trustees.
"Dr. Alva wonderfully embodies the CSU core values of inclusive excellence and educational equity. A product of the CSU who has held numerous academic and administrative roles in our system, she has a profound understanding of and abiding commitment to the students we serve," said Koester. "I am confident that Cal State Fullerton will benefit from her equity-centered mindset, collaborative nature and student-driven leadership style. This appointment is a homecoming for Dr. Alva, and I know that the Titan community will welcome her back warmly."
"I am extremely honored to receive the opportunity to serve as president at the university where I began my academic career," said Alva. "California State University, Fullerton is a bold, transformative university with outstanding faculty, staff and students who understand education's role in advancing our society, empowering communities and changing lives. I share that Titan spirit and am excited to help advance that collective vision."
In her current systemwide role as executive vice chancellor, Alva oversees the CSU's Division of Academic and Student Affairs (ASA), which is focused on providing a high-quality educational experience for California's diverse student body. The nine units within ASA collaborate with partners from the 23 universities to support students as they pursue their academic goals. Among the activities led by the division is the systemwide Graduation Initiative 2025 that has led to all-time high graduation rates for students while narrowing equity gaps in degree completion.
"I know Dr. Alva to be a calm, warm and welcoming collaborator, who cares deeply about student success and the university experience," said President Fram Virjee. "She is committed to the mission of higher education and to the transformational experience that is the CSU, and which I believe is BEST epitomized at CSUF. I look forward to working with Sylvia to make this transition as seamless and robust as possible."
Alva joined the CSU Chancellor's Office from California State Polytechnic University, Pomona where, in her role as provost and vice president for Academic Affairs, she led the strategic and academic direction of the campus's Division of Academic Affairs. She also held a faculty appointment in the Psychology Department.
Alva began her career in higher education as an assistant professor of child and adolescent development before being promoted to associate professor and professor at CSUF. While at CSUF, she also served in a number of administrative roles, starting as the educational equity coordinator for the College of Health and Human Development and culminating as associate vice president for undergraduate programs. She joined California State University, Northridge where she served as dean of the College of Health and Human Development before joining Cal Poly Pomona.
Alva is a first-generation college graduate and a product of the CSU, having earned a bachelor's degree in psychology from California State University, Los Angeles. She earned a master's and Ph.D., both in psychology, from the University of California, Los Angeles.
In January 2023, CSUF's current president, Framroze Virjee, announced that he would be retiring, stepping down from the position on July 31, 2023. Virjee is the seventh president of CSUF and has led the university since 2018.
With Alva's pending departure, planning for the transition in leadership of the Division of Academic and Student Affairs at the CSU Chancellor's Office is currently underway.​
About the California State University
The California State University is the largest system of four-year higher education in the country, with 23 campuses, nearly 460,000 students, and 56,000 faculty and staff. Nearly 40 percent of the CSU's undergraduate students transfer from California Community Colleges. The CSU was created in 1960 with a mission of providing high-quality, affordable education to meet the ever-changing needs of California. With its commitment to quality, opportunity and student success, the CSU is renowned for superb teaching, innovative research and for producing job-ready graduates. Each year, the CSU awards nearly 130,000 degrees. One in every 20 Americans holding a college degree is a graduate of the CSU and our alumni are 4 million strong. Connect with and learn more about the CSU in the CSU NewsCenter.​