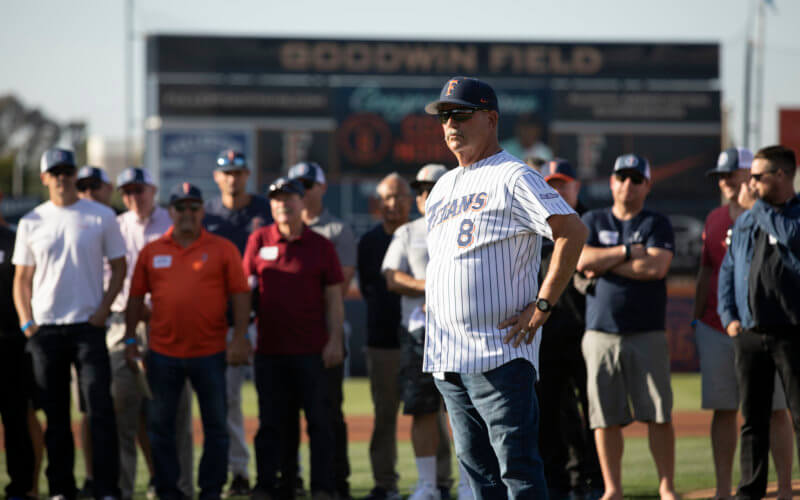 George Horton epitomizes Titan baseball.
Horton attended Cal State Fullerton, played baseball as a Titan, and ultimately became the skipper leading the 2004 team to a College World Series championship.
The coach led the Titans to 11 appearances in the NCAA tournament, advancing to the College World Series six times and winning the Big West Conference championship seven times. In recognition of his remarkable contributions to Titan baseball, Horton's No. 8 jersey was retired in a Goodwin Field ceremony last week.
"When you guys, fans and my family see No. 8 out there, I hope you reflect on the greatness of this program," Horton said. "You all have a part of that number out there. I honestly believe without all of you, it wouldn't happen."