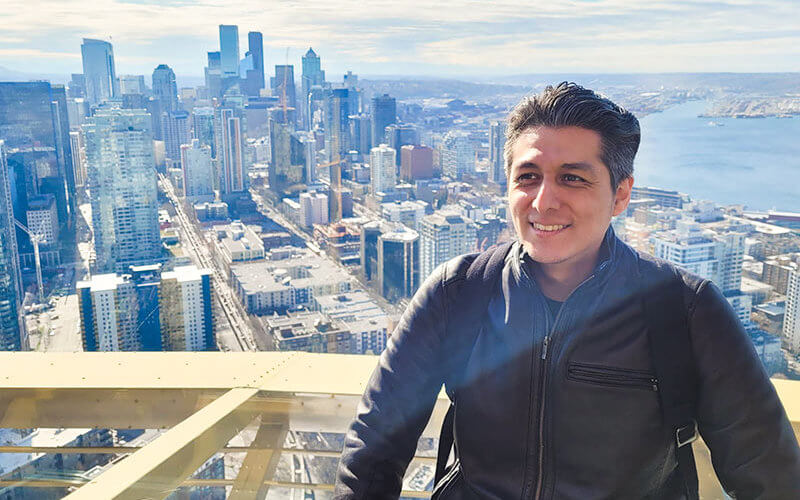 For his thesis, biology graduate Luis Solano investigated how when cells are exposed to stress, such as in fevers, toxins or cancer, it could help to identify new therapeutics to treat cancer and other diseases.
"My thesis investigated how genes and lipids support life after stress," Solano said. "While previous studies have explored gene expression and lipid composition individually in different species, very little research has been done to investigate how these two processes work together in human cells under stress."
The Cal State Fullerton Class of 2023 graduate and honors student designed an experiment to identify which genes and lipids change after heat-shock in human cells and how these two phenomena are related with cell survival.
"By defining stress as the changes imposed on human cells by disease, scientists can predict how cells respond to cancer and how cancer responds to treatments, and based on the findings, develop new and more effective therapies," said Solano, whose research mentor is Nikolas Nikolaidis, professor of biological science.
For his outstanding research, Solano has been selected as a recipient of the university's 2023 Giles T. Brown Thesis Excellence Award.
The award recognizes distinguished scholarly achievement at the master's level. Graduating student Aryan Afshar, who is earning a master's degree in clinical psychology, also was selected to receive the award.
"It is truly an honor to be recognized in this way. This award reaffirms all the hard work that went into this study," said Solano, whose thesis research is expected to be published this summer in a scientific journal.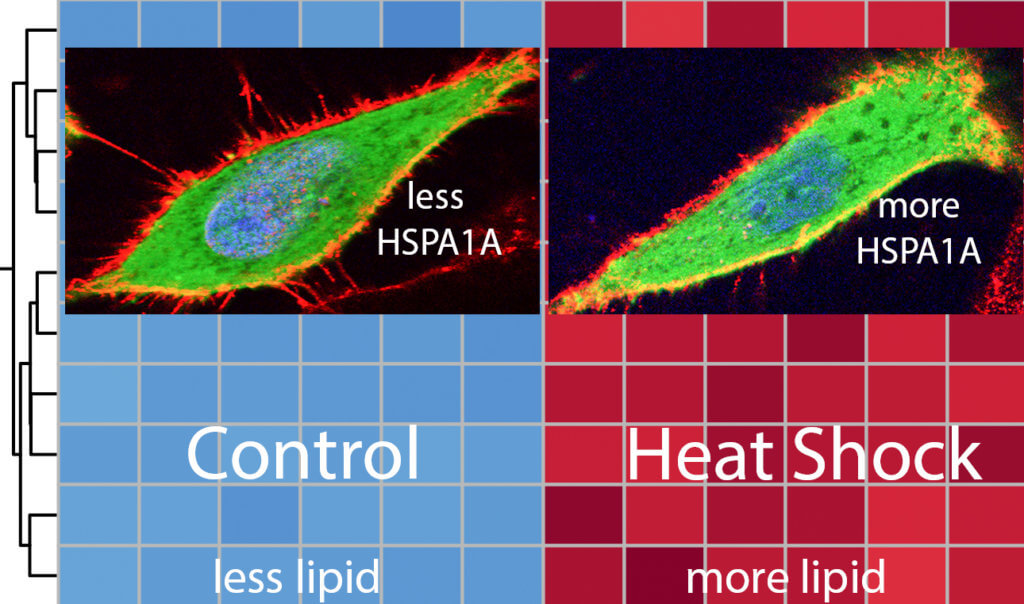 Solano, a January graduate, earned a master's degree in biology, focusing on molecular biology and biotechnology, and graduated with a 3.96 GPA. He will continue his studies this fall in the mathematical, computational and systems biology doctoral program at UC Irvine. He is the first in his family to pursue a graduate degree.
He earned a bachelor's degree in general biology and cognitive science in 2014 from UC San Diego, where he conducted neurodevelopmental research. After graduation, he went to work in the biotechnology industry, primarily honing skills in molecular biology, before entering graduate school in fall 2020.
Solano sought out CSUF for his graduate studies specifically to work with Nikolaidis, a molecular scientist whose groundbreaking research involves a molecule called heat-shock protein or Hsp70 (HSPA1A). Nikolaidis and his students discovered how this protein travels within stressed cells and cancer cells — a finding that could lead to new cancer therapeutics.
"The efforts and contributions of Dr. Nikolaidis shaped me into the scientist I am today," Solano said. "He uses his expertise to guide a lab of bright graduate and undergraduate scientists with diverse backgrounds in a collaborative environment. We tackle challenging research problems from multiple perspectives."
Solano's industry experience in molecular biology became a valuable skill for his career. But after working with Nikolaidis, he learned much more to prepare for his career as a scientist, especially how to computationally analyze data.
"Completing my thesis project demanded critical thinking in statistics, computer science and biology. Improvements to my critical thinking and literature review skills will be invaluable during my doctoral program and beyond," he said.
"Pathologies with a molecular basis, such as cancer and metabolic disorders, particularly interest me. I'd like to one day be a scientist who leads a lab using computational approaches to answer biological questions with clinical relevance."