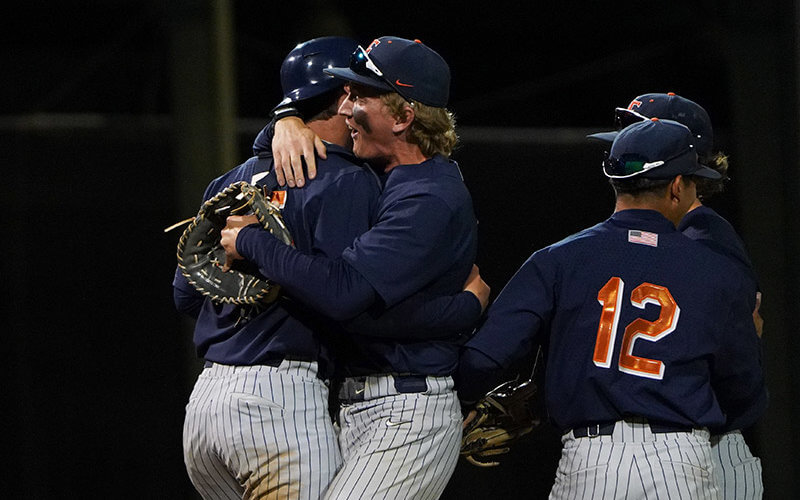 For the first time since 2018, Cal State Fullerton's Titans baseball team is headed to the NCAA postseason.
After defeating Cal Poly 7-4 last week, the team was selected as the No. 3 seed in the Stanford Regional tournament alongside Stanford University, Texas A&M University and San José State University.
The Titans will kick off the tournament at 7 p.m. June 2 at Stanford where they'll be playing the No. 2 seed Texas A&M University.
Going into the weekend, the Titans have a 31-22 record overall and 20-10 record in Big West play.
"They worked hard all year and getting to the postseason is a tough thing to do. For us to get there this year, it's all their hard work and everything they've done," said head coach Jason Dietrich. "I'm proud of them and the program."

Read more at Titan Athletics.