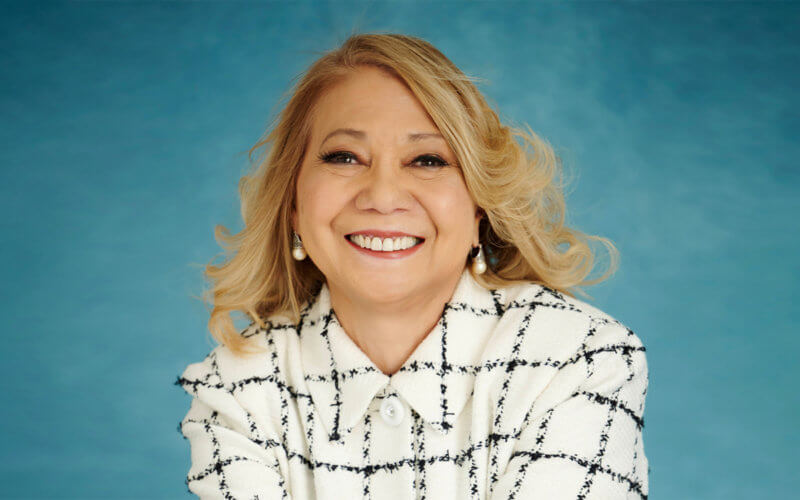 The California State University (CSU) Board of Trustees has appointed Dr. Mildred García to serve as the 11th chancellor of the California State University. García currently serves as president of the American Association of State Colleges and Universities (AASCU) and previously served as president of California State University, Fullerton and California State University, Dominguez Hills. García is the first Latina appointed to oversee the CSU's 23-campus system. She will succeed Interim Chancellor Jolene Koester, who has led the university since May 2022.
"The California State University is a powerful engine of change and upward mobility for California and the nation, supporting hundreds of thousands of students in achieving their educational, career and personal aspirations," said García. "I am honored, humbled and excited for this opportunity to serve the nation's largest four-year university system and work alongside its dedicated leaders, faculty and staff, and its talented and diverse students to further student achievement, close equity gaps and continue to drive California's economic prosperity."
As AASCU president since 2018, García has been a strong advocate for public higher education at the national level, working to influence federal policy and regulations on behalf of 350 member colleges and universities. She is the first Latina to lead one of the six presidentially based higher education associations in Washington, D.C. During her tenure at AASCU, she restored the financial health of the organization through strategic leadership, bold decision-making and vision. She directed a strategic agenda that focused on public college and university leadership for the 21st century and provided professional development opportunities for presidents, chancellors and their spouses.
García served as president of Cal State Fullerton from 2012 to 2018 and led the university to record improvements in graduation rates and nearly tripled new philanthropic gift commitments. As president of CSU Dominguez Hills from 2007 to 2012, she increased retention rates for freshman and transfer students and eliminated a structural deficit of $2.8 million—and became the CSU's first Latina president.
"Dr. García is a highly skilled, dynamic and principled leader who has championed student success—especially for those students from underrepresented communities—throughout her long and distinguished career in public higher education," said Wenda Fong, chair of the CSU Board of Trustees. "Her optimism, authenticity and courageous leadership will inspire greatness for the California State University community as we meet the challenges and seize the opportunities ahead and chart a path toward our great institution's brightest future."
Before her arrival in the CSU, García served as the CEO of Berkeley College, where she was the first systemwide president for all six campuses in New York and New Jersey. She has held both academic and senior-level positions at Arizona State University; Montclair State University; Pennsylvania State University; Teachers College, Columbia University; and the Hostos, LaGuardia, and City Colleges of the City University of New York.
A recipient of myriad awards, García was appointed by President Barack Obama to serve on several advisory boards, including the President's Advisory Commission on Educational Excellence for Hispanics, and by the U.S. Secretary of Education to serve on the Committee on Measures of Student Success.
García was raised in New York City by her parents who moved from Puerto Rico. A first-generation student and the first in her family to earn a degree, she received her associate degree from New York City Community College, a bachelor's in business education from Bernard M. Baruch College and a master's in business education from New York University. At Teachers College, Columbia University, she earned a master's and a doctorate in higher education administration.
García will begin her tenure as Chancellor on October 1, 2023.
​About the California State University
The California State University is the largest system of four-year higher education in the country, with 23 campuses, nearly 460,000 students, and 56,000 faculty and staff. Nearly 40 percent of the CSU's undergraduate students transfer from California Community Colleges. The CSU was created in 1960 with a mission of providing high-quality, affordable education to meet the ever-changing needs of California. With its commitment to quality, opportunity and student success, the CSU is renowned for superb teaching, innovative research and for producing job-ready graduates. Each year, the CSU awards nearly 130,000 degrees. One in every 20 Americans holding a college degree is a graduate of the CSU and our alumni are 4 million strong. Connect with and learn more about the CSU in the CSU NewsCenter.