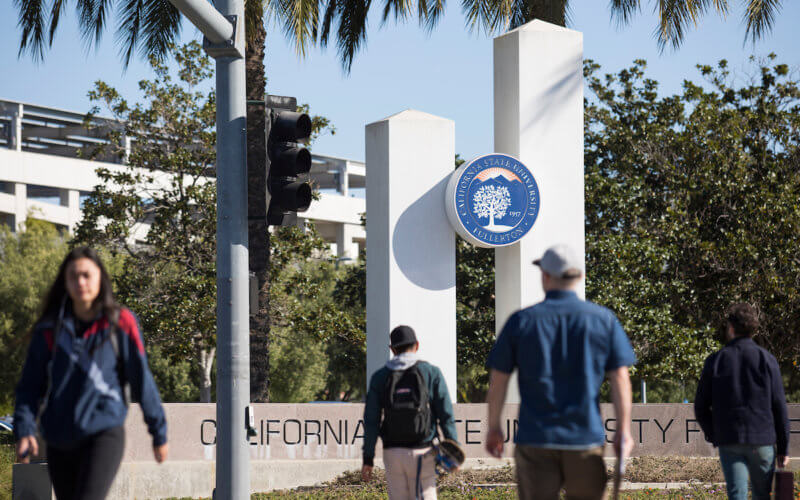 Update: Aug. 8, 2023 — The Forbes list of America's Top Colleges rankings for Cal State Fullerton is from 2022.
Cal State Fullerton is No. 76 out of 500 ranked universities on the Forbes list of America's Top Colleges. In this listing, Forbes spotlights schools that offer an excellent education at a great price, graduate students who go on to become high earners, and propel students on their journeys to become successful entrepreneurs and influential leaders in their fields. Their overall rankings for public universities list Cal State Fullerton as No. 28 out of 1,625 public universities in the United States. 
CSUF is one of 22 California State University campuses included in the 2022 annual rankings and is listed as the No. 8 top public university in California (up 15 spots from 2018).
Using data from the U.S. Department of Education's College Scorecard and PayScale, Forbes evaluated 500 U.S. colleges and universities based on net price, alumni earnings, academic quality, graduation rates and the number of Pell Grant recipients.
The California-based colleges, led by UC Berkeley, filled eight of the top 30 spots. See here for an explanation of Forbes' rankings methodology.
Last year, Forbes revised its methodology to also focus on a school's societal contributions, putting greater emphasis on affordability and economic benefits, which contribute to better rates of upward mobility. This is the latest ranking supporting CSUF's reputation as a national university offering top value. Last year, quality of education, affordability and outcomes earned Cal State Fullerton a spot among the top 1% of universities in Money magazine's "Best Colleges for Your Money 2021." Washington Monthly ranked CSUF in the top third of national universities and No. 6 in net price in the "2018 College Guide & Rankings."