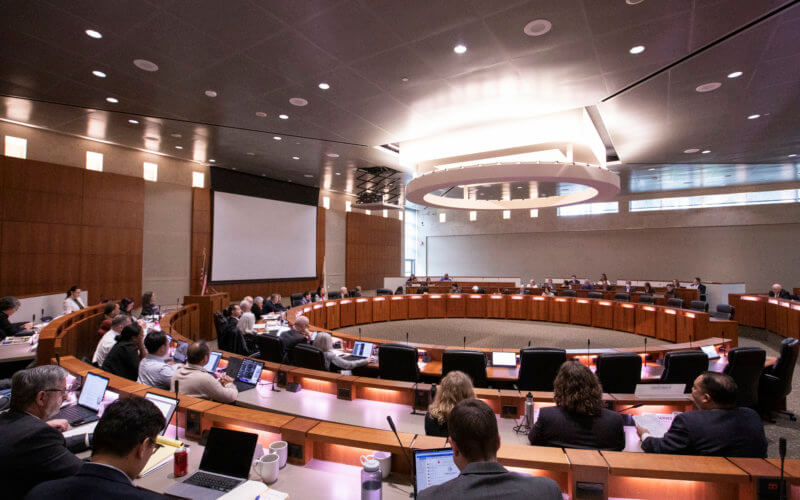 The California State University Board of Trustees voted Wednesday to increase tuition by 6% for all 23 campuses starting in the 2024-25 academic year. For full-time undergraduate students, the first increase will be $342 ($171 per term).
Sixty percent of the CSU's students (those with the greatest financial need) will be unaffected by the increase because their tuition is fully covered by grants or waivers and financial aid will be adjusted to cover the additional cost. Students eligible for California state financial aid programs, such as the State University Grant (SUG) and Cal Grant (CG), will see an increase of $342 in aid to cover the tuition increase for the 2024-25 academic year .
While the CSU has had a decades-long commitment to keep tuition rates as low as possible, the absence of tuition increases over the years has prevented the system from having sufficient resources to keep up with rising costs. This is the second increase in the past 12 years.
"We understand the impact this will have on students, and our campus is committed to doing all that we can to help students continue on their journey toward earning a college degree," said Ellen Treanor, associate vice president for strategic communications. "Tuition at the CSU is significantly lower than most colleges and universities nationwide. Our students' investment in their education translates into appreciable advantages for them in the future and creates a legacy for future generations."
Under the approved proposal, tuition will increase by 6% every year for five years. The CSU Board of Trustees will review the tuition rate schedule every five years to ensure that the CSU continues to meet its mission to provide access to affordable, high-quality education to California residents. To learn more, visit the CSU website or the CSUF Office of Financial Aid.