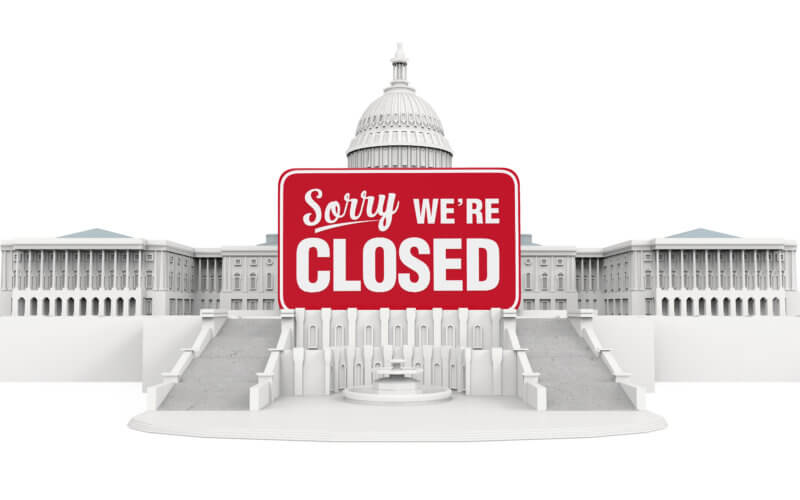 If Congress can't meet the deadline to extend federal funding by Sept. 30, a government shutdown will take place, affecting everything from government operations to air traffic and childcare services.
"Things don't look too good now," said Shelly Arsneault, Cal State Fullerton professor of political science. "For instance, 1.3 million troops will not be paid, nor will traffic controllers. In addition, tens of millions of other federal workers will simply be sent home without pay. Many national parks and monuments will be shut down, folks may have a hard time getting passports in time and some childcare facilities may have to close.
"We'll have to see how this plays out before we know more about the consequences," she added.
Arsneault works with many nonprofit organizations including the Women, Infants & Children program, which will face an immediate shutdown if the government does not reach a consensus on federal funding. This will leave seven million kids and parents without access to baby formula, cereal and other food assistance, she said.
When the government shut down in 2019, dozens of early education programs had to shut their doors, which meant that many working parents could not go to work, added Arsneault.
Food banks across the country will also be impacted, and many have already begun sending out emergency calls in preparation for the shutdown.
"The length of the shutdown will be crucial. The Supplemental Nutrition Assistance Program (SNAP), which serves 40 million people, can probably run through October. Similarly, the Head Start program, which serves almost a million low-income children across the country, could possibly be funded through October," said Arsneault.
In addition to the instant impact of a government shutdown, Arsneault said it's critical to also consider the long-term effects of this event on federally funded programs.
"Things like domestic violence centers, health clinics and homeless shelters can lose their federal grants," she said. "I'm most concerned about those at the bottom of the economic ladder who have the least resources to manage their day-to-day lives without assistance."
Does this affect K-12 schools? Universities?
No, most are state or private institutions. The shutdown applies to federal employees.
What about Social Security and Medicare?
Social Security checks will still be sent, and Medicare benefits will not be affected.
However, federal workers would be furloughed without pay. "Essential" federal workers, such as air traffic controllers, would work without pay − but would receive backpay once the shutdown ends. Subcontractors, however, would be out of work and would not receive backpay.
When would this happen?
The U.S. government would shut down at 12:01 a.m. on Sunday, Oct. 1 if lawmakers don't pass a continuing resolution or a federal budget by Sept. 30.
What other programs would be cut?
Beyond the programs listed earlier, the following could also be affected:
· The Food and Drug Administration would delay nonessential food safety inspections.
· The Occupational Safety and Health Administration would limit its work.
· Travelers could see delays with receiving passports.
· National parks could close.
Will post offices and banks be closed?
No, they will remain open.
When was the last U.S. government shutdown? How long do shutdowns usually last?
The last government shutdown lasted from Dec. 22, 2018 to Jan. 25, 2019. Spanning 35 days, it was the longest government shutdown in U.S. history. Most shutdowns have lasted less than a week.
What would be the economic effects?
Goldman Sachs economists estimate a 0.2% reduction in growth for every week of shutdown, largely due to government workers not spending money.