It was an exciting weekend for Titan Athletics as both Cal State Fullerton's women and men's soccer teams clinched Big West regular season titles.
After the women's team secured its 10th Big West Regular Season Championship title on Thursday, the men's team followed suit, winning the regular season Big West Championship for the third time in program history and the first time since 2017.
Led by head coach Demian Brown, the Titan women's team defeated Cal State Bakersfield, 4-0, in its final conference match of the season. This victory secured the team home field advantage for the Big West Championships as they will be hosts for the semifinals and finals. This is the sixth time in Brown's career that his team has come in first for the Big West regular season title.
The men's soccer team defeated UC Santa Barbara at home on Saturday, 2-0, a victory that earned them the top seed spot for the Big West playoffs.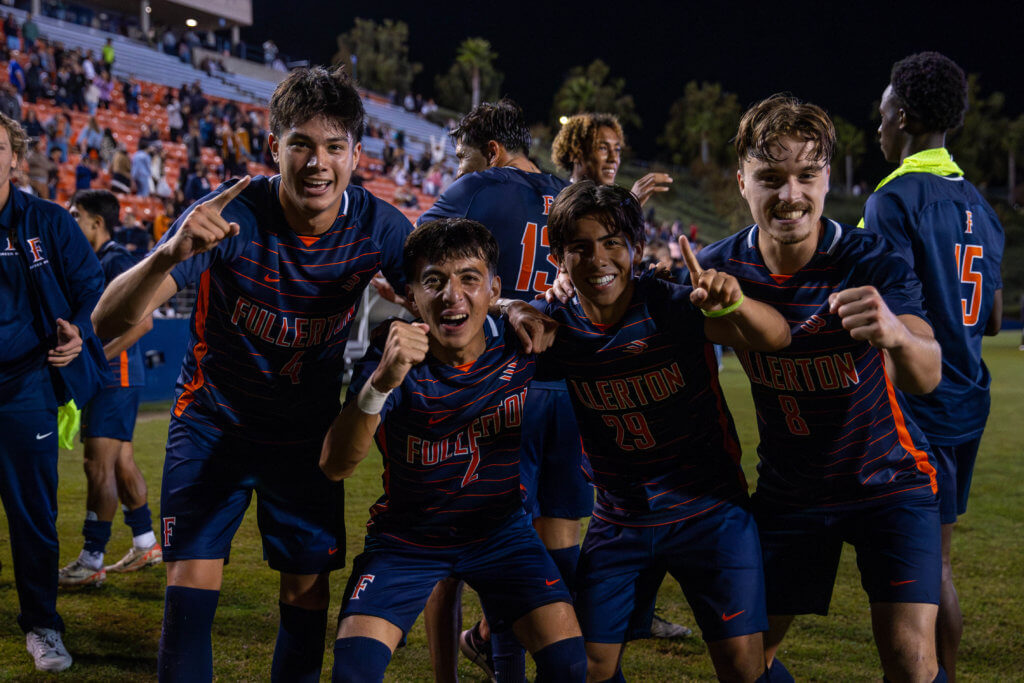 The women's team will compete in the Big West Championship semifinals on Nov. 2, and the men's team will compete in the semifinals on Nov. 4.
Read more at Titan Athletics.