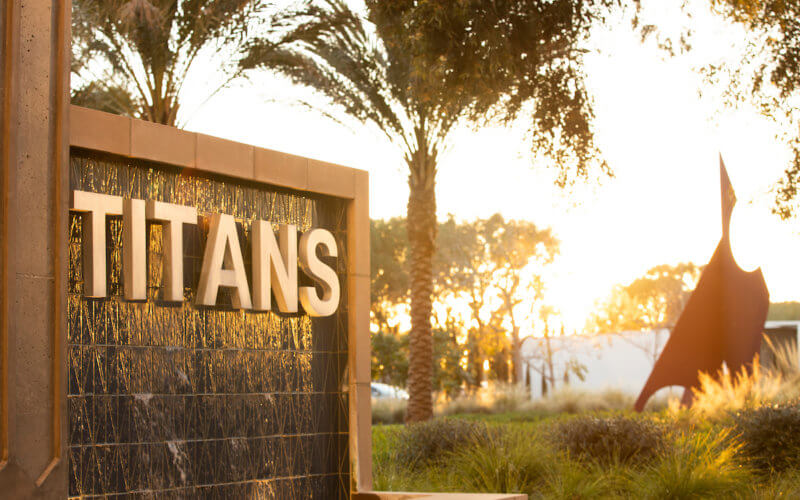 Cal State Fullerton has been named a 2023 Champion of Higher Education for Excellence in Transfer Student Success by The Campaign for College Opportunity. The university was among 27 California Community Colleges and California State University campuses that have demonstrated outstanding commitment to improving transfer rates for students.
Nine CSU campuses and 18 community colleges were recognized for enrolling ADT (associate degree for transfer) students and placing them on a guaranteed pathway to a four-year degree. This recognition acknowledges the work in advancing a vital pathway that simplifies the transfer process for students and increases student success rates. Of all CSUF transfers, 59% were ADT earners and 63% were on a guaranteed pathway. CSUF was among the top five CSU campuses honored.
CSUs were ranked by their success in ensuring more than half of their incoming 2022 undergraduate transfer students were ADT earners, and of those, more than half were on a guaranteed pathway.
"We strive to provide students with clear pathways to success, and it is an honor to be named a 2023 Champion of Higher Education for our work to support transfer students as they continue their progress to earn their bachelor's degrees and achieve career success," said President Sylvia Alva. "The pathway removes equity barriers for transfer students and is particularly promising for disproportionately impacted students and students of color."
As a Hispanic-Serving Institution, Cal State Fullerton commits itself to high standards for transfer success as a part of a greater initiative to promote equity in student achievement.
First signed into law in 2010, the Associate Degree for Transfer Program is a joint program between the California Community Colleges and the California State University system that guarantees admission to a CSU campus for community college students that have completed the degree program requirements.