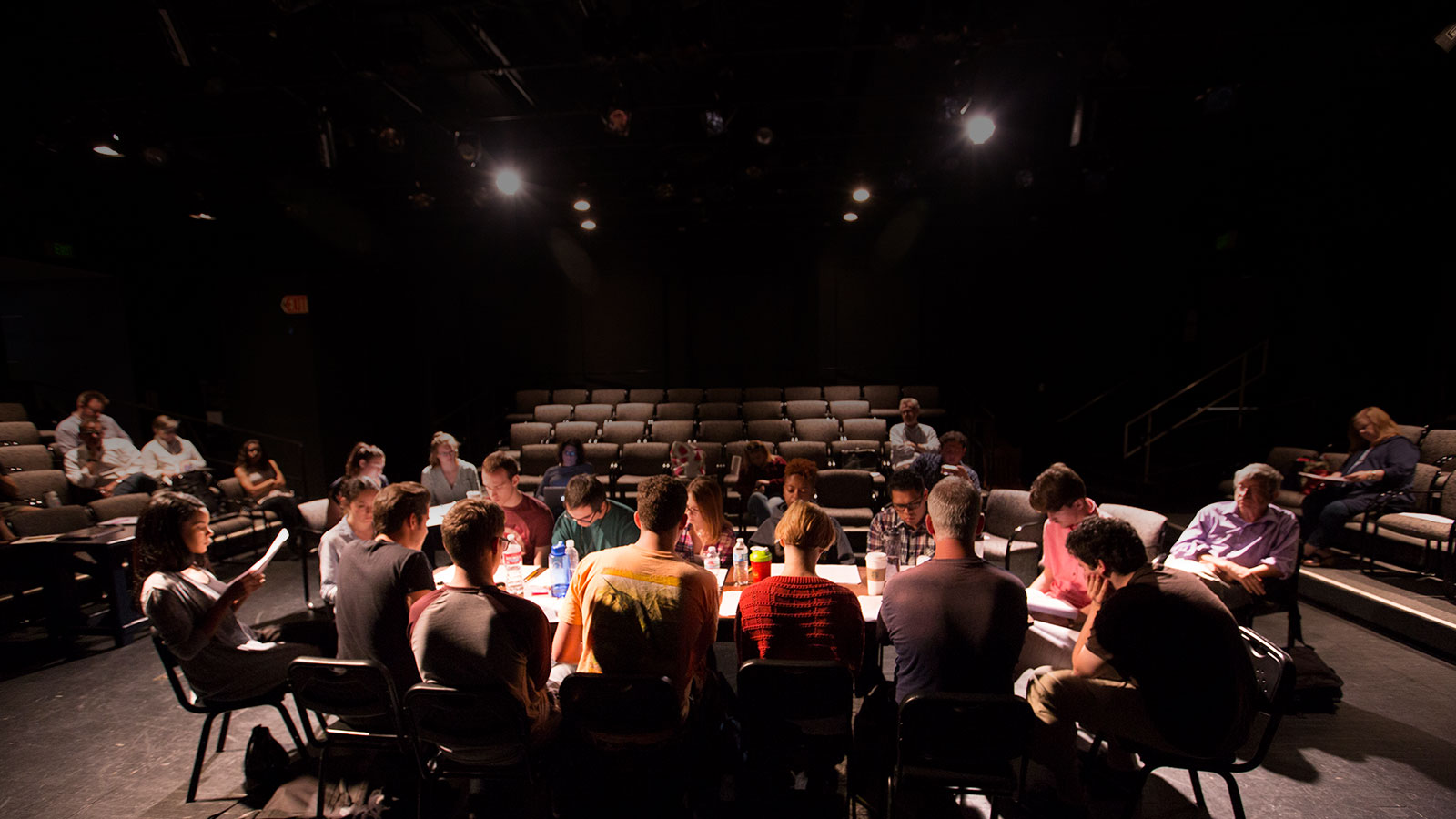 A Literary Charge
The Adaptation

Scroll to read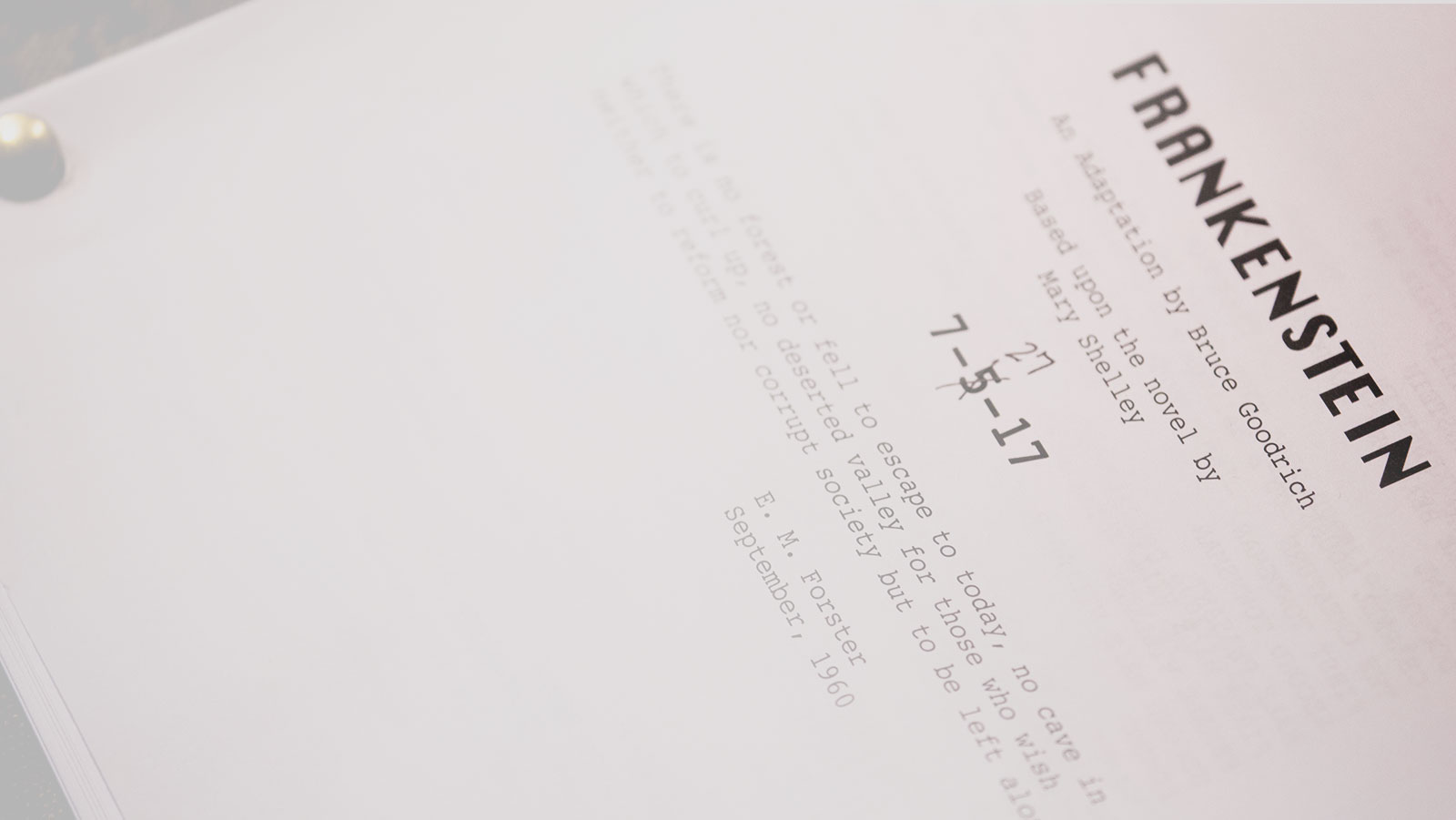 It begins with two women at the helm. Bringing "Frankenstein" to life was Mary Shelley's idea. Bringing it to Cal State Fullerton's Young Theatre was Maria Cominis'.
Bruce Goodrich, who just retired as chair and professor of theatre and dance, wrote the adaptation that is making its worldwide debut on campus Sept. 29-Oct. 15.
"We couldn't get the rights to the version we wanted, from a playwright named Nick Dear," says Goodrich. "That was the one made into a stage play with Benedict Cumberbatch, where sometimes he was the Creature, sometimes he was Victor Frankenstein. We tried, but it's the most popular version out there."
Goodrich is no stranger to writing plays and adaptations; his story about famed photographer Robert Mapplethorpe is being adapted into a film. "I said, 'Let me read the novel and see if I can find my way in.'
Cominis, who is directing the play, was very specific about wanting it to be a humanity story — "a hubris story, not a scream-and-run kind of horror story," he says. "She also wanted to see if we could find Mary Shelley in it somehow."
Mary Shelley began writing "Frankenstein" in 1816 at the age of 19, while vacationing with her husband, Percy Bysshe Shelley; Lord Byron, who, like Bysshe Shelley, became one of the Romantic movement's most celebrated poets; and John William Polidori, who would write what would later become the impetus for "Dracula." The friends challenged each other to write a ghost story.
Like Shelley, her mother, Mary Wollstonecraft, was a writer who advocated for women's equality. The author of "A Vindication of the Rights of Woman" encouraged educational reform to give women the same opportunities as men. Shelley's father was William Godwin, the author of "An Enquiry Concerning Political Justice" and the founder of philosophical anarchism.
Wollstonecraft died in 1797, just 10 days after giving birth to Shelley.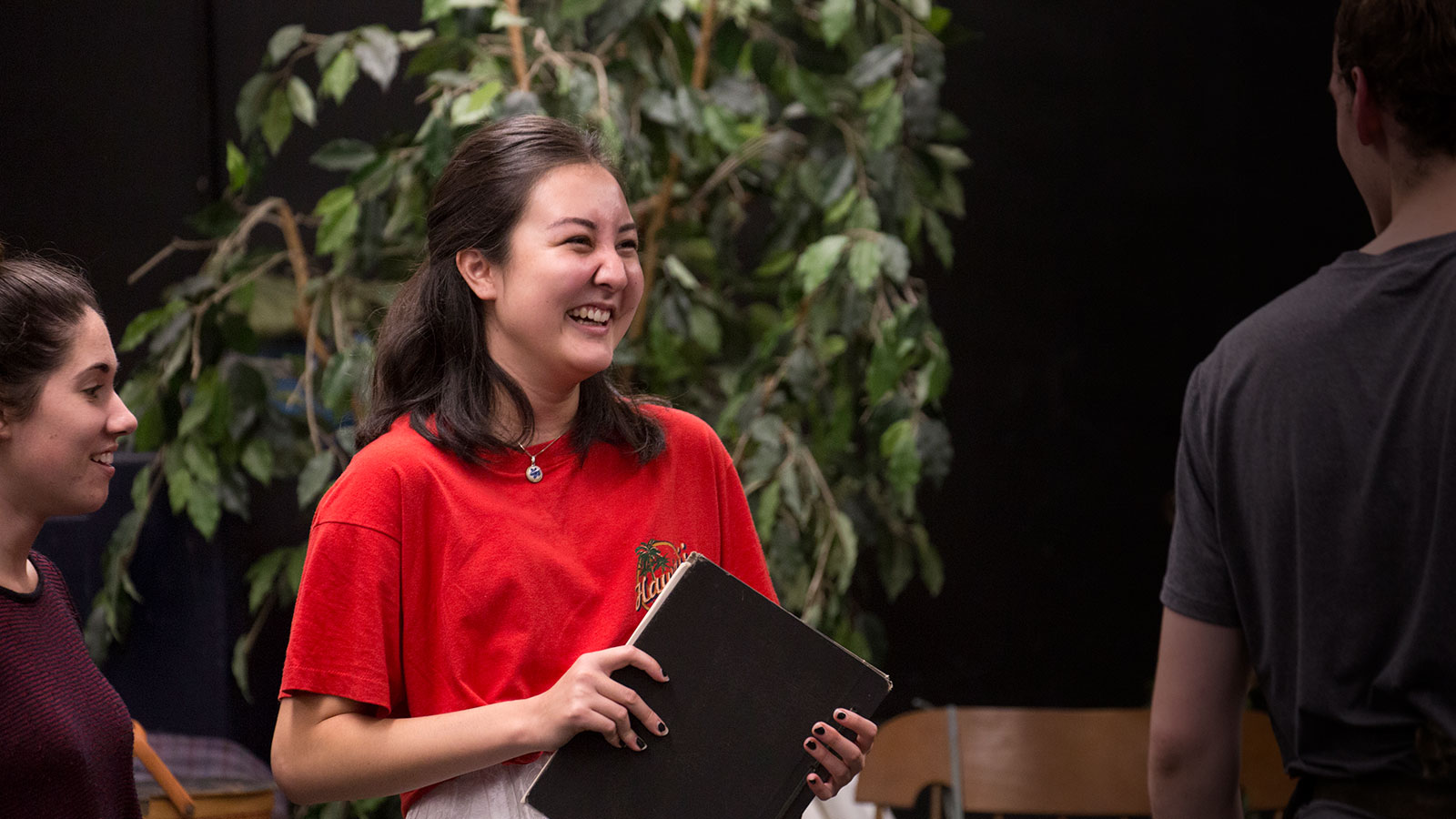 Second-year student Olivia Kridle, who plays Shelley in the Cal State Fullerton production, was always drawn to Shelley's passion. "I always thought it was really fascinating how young Mary was when she wrote Frankenstein — how much people can overcome and still do their work."
"She was a bit of a travel writer," says Goodrich. "She loved Italy. She hated London."
Writing an Original

Whether it's a play or a screenplay, a few commonalities find their way into the writing process:
"The voice of each character. Keeping it real and human. Not trying to force emotion or humor. Each nugget having truth to it and leading to the next — and what that's all about is structure. How the pieces all fit," says Goodrich. "It begins, it goes through the story arc, it ends."
Goodrich was guided by the novel, of course, and admits to being "slavish" to the structure of the book, but knew he would have to jettison parts of the book to focus on key elements of the story. In his adaptation, Goodrich chose to make the death of Victor Frankenstein's mother a bigger trigger — a strong impetus to find a way to create life and "recreate better life."
When Victor does bring the Creature to life, however, it is nothing like he thought it would be.
"We lose people. We lose the ones we love. Life is finite," explains the playwright. "In his zeal, Victor thinks he can best that. He thinks he can give this gift to mankind — that we wouldn't get sick, we'd live longer, be stronger, we wouldn't have to suffer so much."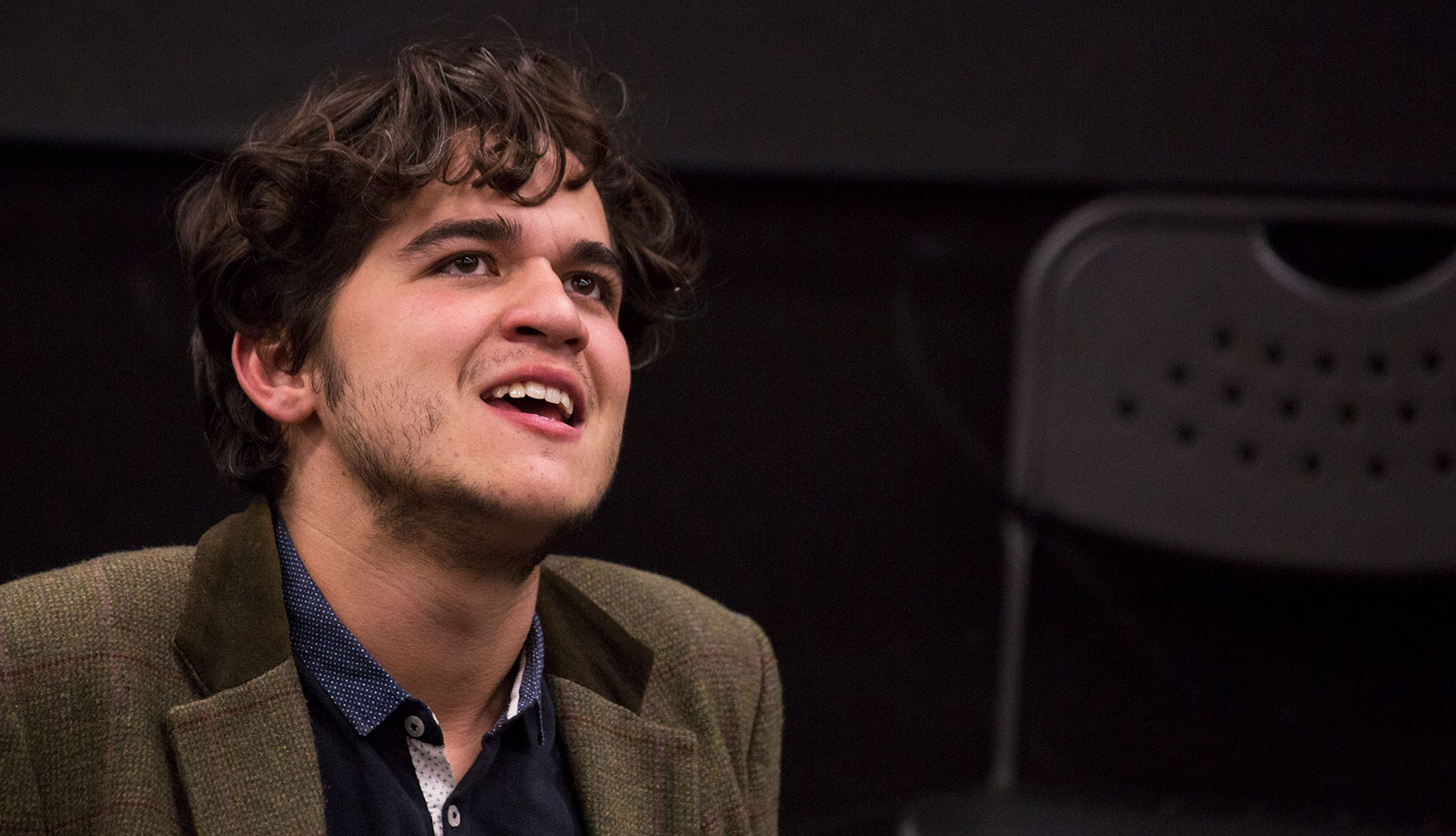 Third-year theatre arts major Anthony Ayala, who plays Victor, read the novel several times to immerse himself in the source material.
"Working with an original adaptation is definitely a new experience because you're never quite sure what's going to get changed," he says. "And to me that's really exciting. Every time you go in, you come out learning something different about yourself because you're diving into the humanity of the character ... but you're looking inward as well.
"I do feel that by the end of this play everyone can walk out of the theater actually having a conversation about today's issues by looking at the issues of the past," adds Ayala.
"This is what education is all about," says Cominis, professor of theatre and dance. "We have an opportunity to do a new piece — and what an opportunity for students to actually originate roles."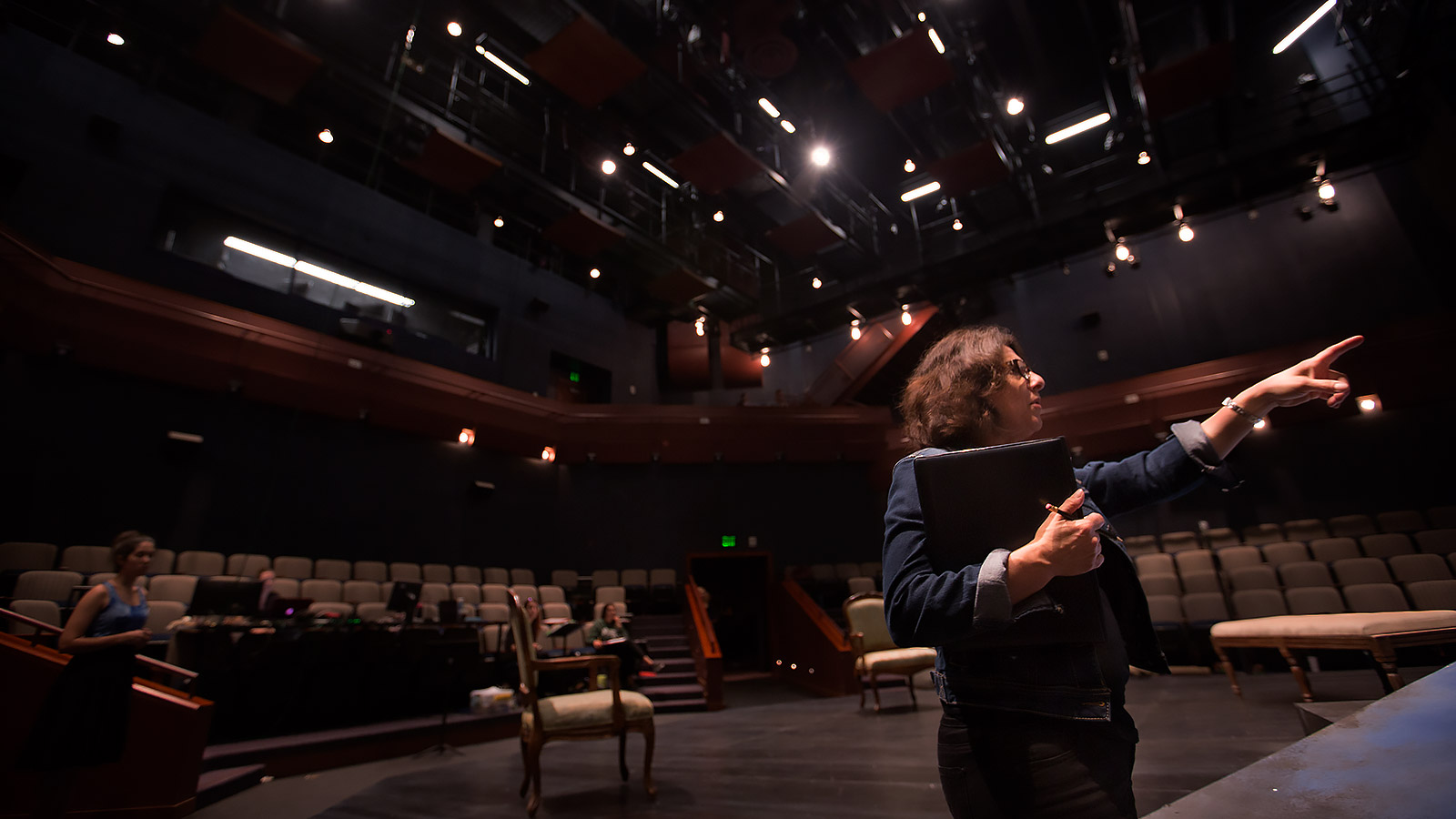 Enter the Director

Cominis sees the artistic challenge of changing people's preconceived notions about "Frankenstein."
"It's about humanity. It delves into so many different themes — about family, about what it means to be different, what it means to belong, and when ambition is out of line and out of balance," says the director.
What she sees in the play is creation. "We create; we are created; we are creative. I really feel like the Creature and Mary Shelley are mirroring each other at the end of the play," says Cominis. "He is moving into the distance, and she's coming out to the audience. And that look back at your creation — whether it's your child, whether it's your piece of art, whatever you create — there is a huge relationship there."
That, she adds, is at the heart of why they decided to give Mary Shelley a voice on stage. "She had six pregnancies, two miscarriages out of that, four births — and three of them died, either in infancy or childhood. Shelley creating life and her mother dying while giving birth to her are a huge influence on why she decided to become a writer. She was so influenced by her very radical parents."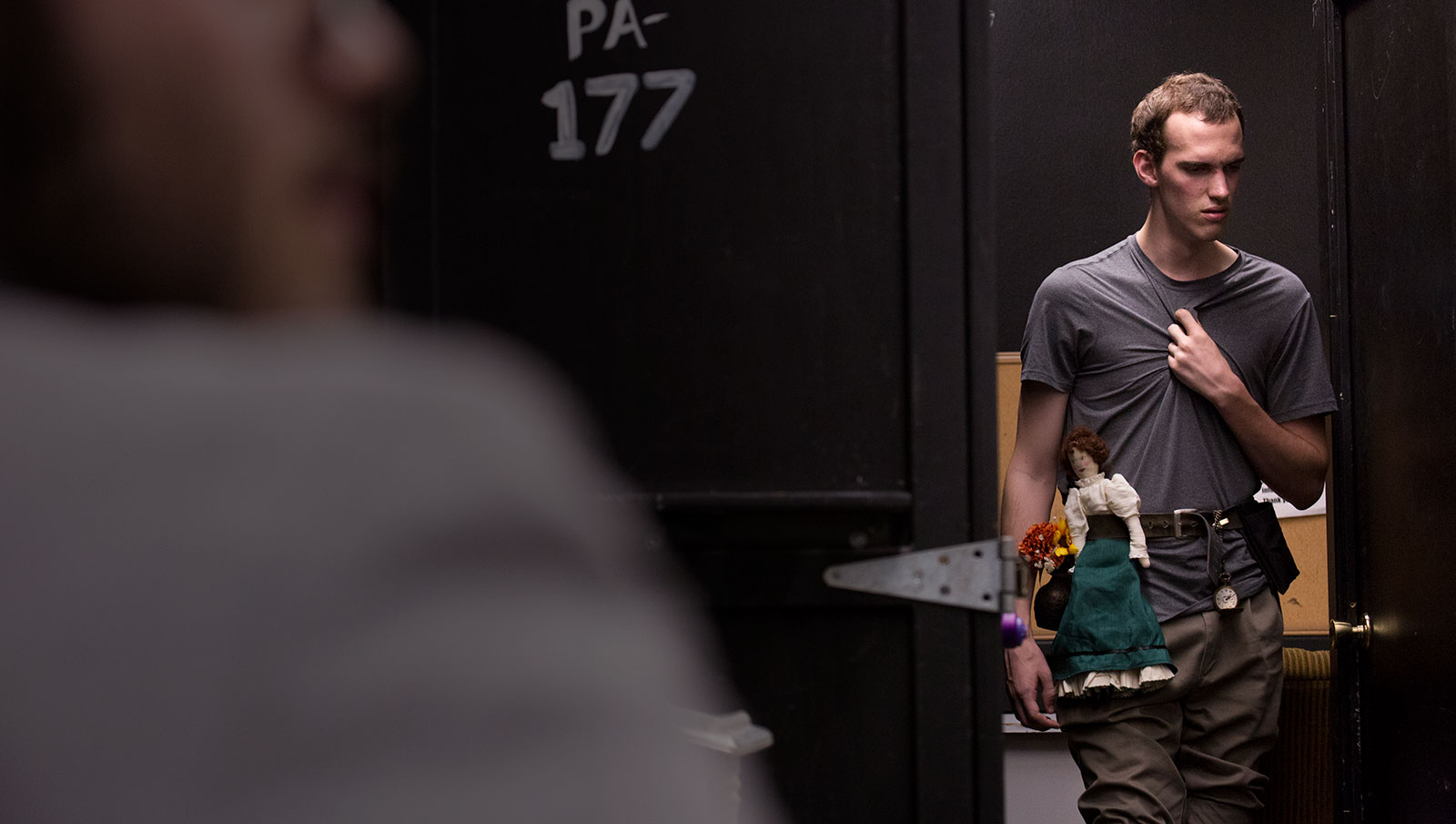 Fourth-year B.F.A. theatre arts major Casey Bowen, who plays the Creature, came to a similar realization as he prepared for the role.
"Mary Shelley writes herself into both Victor and the Creature — the former obsessed with their work and parenting an unsuccessful child, and the latter exploring a world not meant for them, and finding pride and beauty despite that," he says.
"It seems so simple to hear that authors would write themselves into their work, but you don't really think about that for something like 'Frankenstein.'"