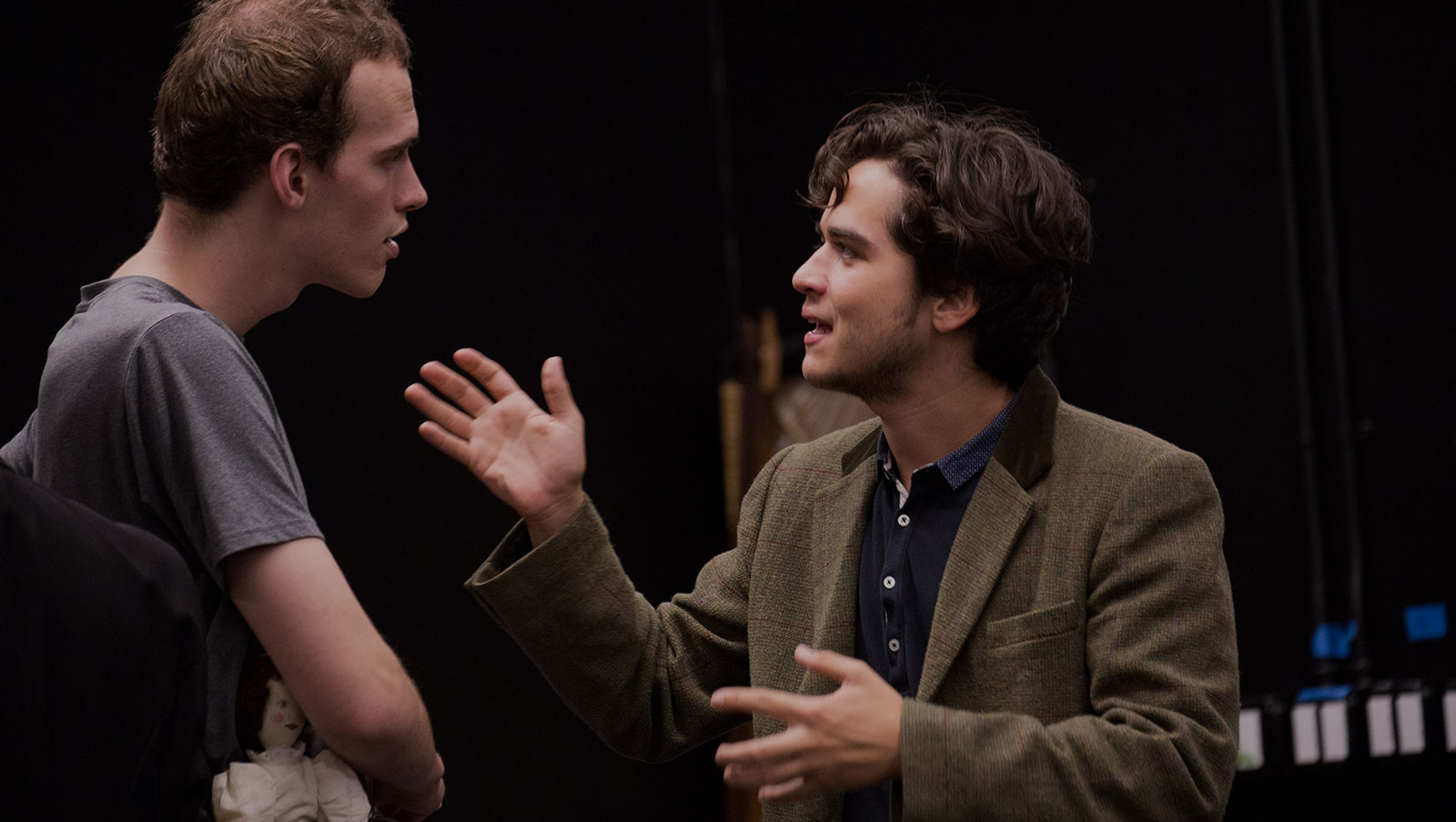 A Student Ensemble
The Curtain Rises

Scroll to read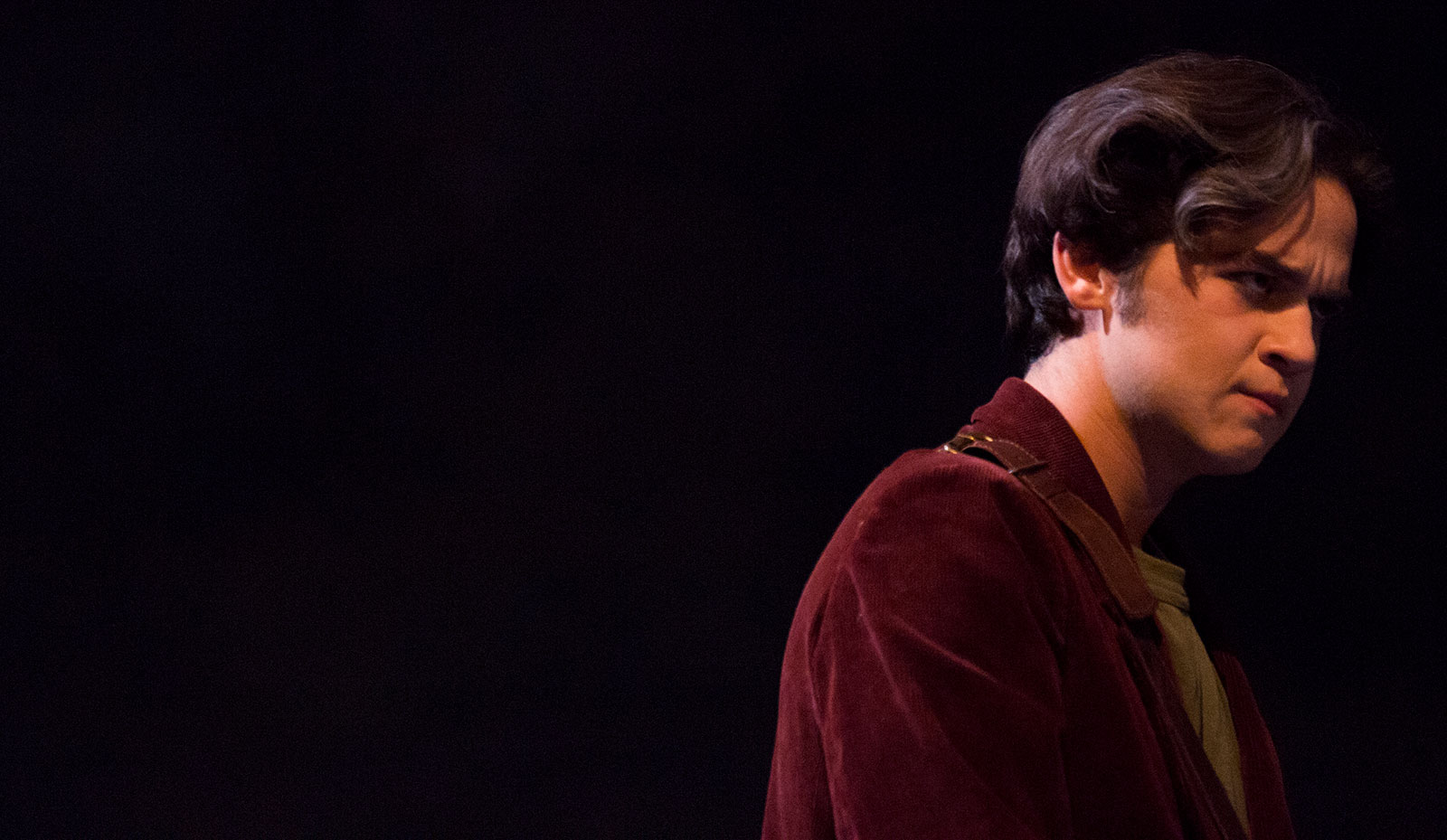 It was Shakespeare who inspired third-year theatre arts major Anthony Ayala to become an actor. Finding plays and playwrights that capture the same excitement he felt when reading "A Midsummer Night's Dream" — "the same sense of being absolutely encapsulated in a world" — is something he constantly seeks.
Ayala feels most alive when doing art. "There's this thing in acting called side coaching — you're doing a scene and the director wants to do something in a different light," says the student, who plays Victor Frankenstein in Cal State Fullerton's 2017-18 opening season production. "I was doing the scene when I animate the Creature, then come back and the Creature's gone.
"And the director runs up and says, 'Oh my God, the Creature's not there! What are you going to do?! What are you going to do?!' Just getting you really excited."
"It's really about challenging the actors and demanding that they bring their best every single rehearsal," says "Frankenstein" director Maria Cominis. "I'm delighted because they've done the research, they're asking smart questions and we're figuring it out together."
"I cast 'Frankenstein' really well. I feel good about the casting," she adds. "The students that are in the roles really wanted those roles. Each one came to the audition owning it. They committed and weren't shy about saying, 'I want this.'"
Role-Playing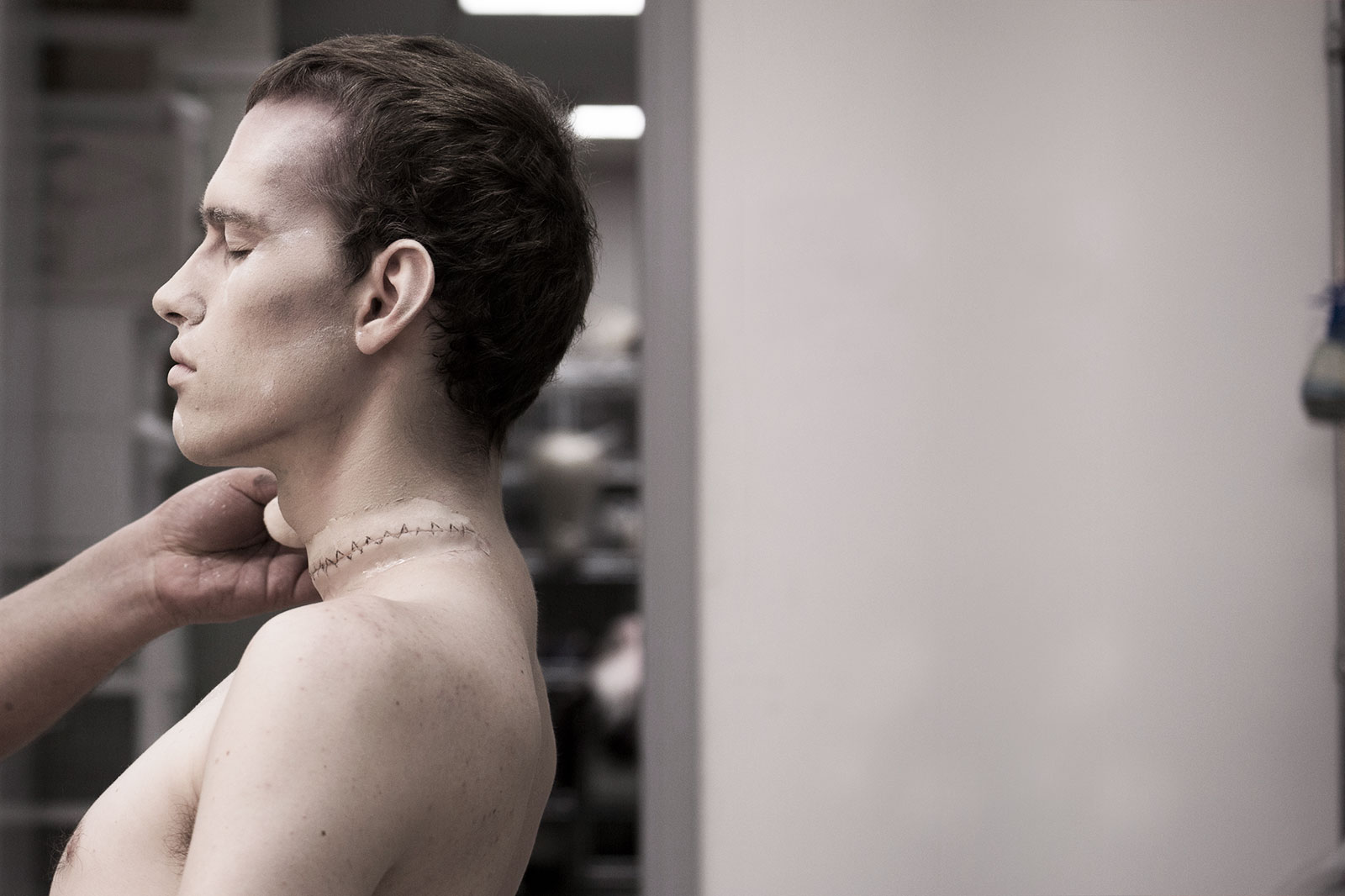 Casey Bowen is the perfect example. The fourth-year B.F.A. theatre arts major has always been drawn to the Creature.
"I have a twin brother who is healthy, and I have heart disease that leaves me with two pacemakers and scars on my body," says Bowen. "Growing up, it was easy to feel like I was the 'inferior' version of my brother.
"I relate a lot to the Creature's quest for self-acceptance and independence in spite of hardships."
The role, he adds, is an opportunity to continue to practice and apply everything he has learned, especially from his "amazing CSUF master acting teacher," Svetlana Efremova, and to explore his personal connections to the Creature.
Playing Mary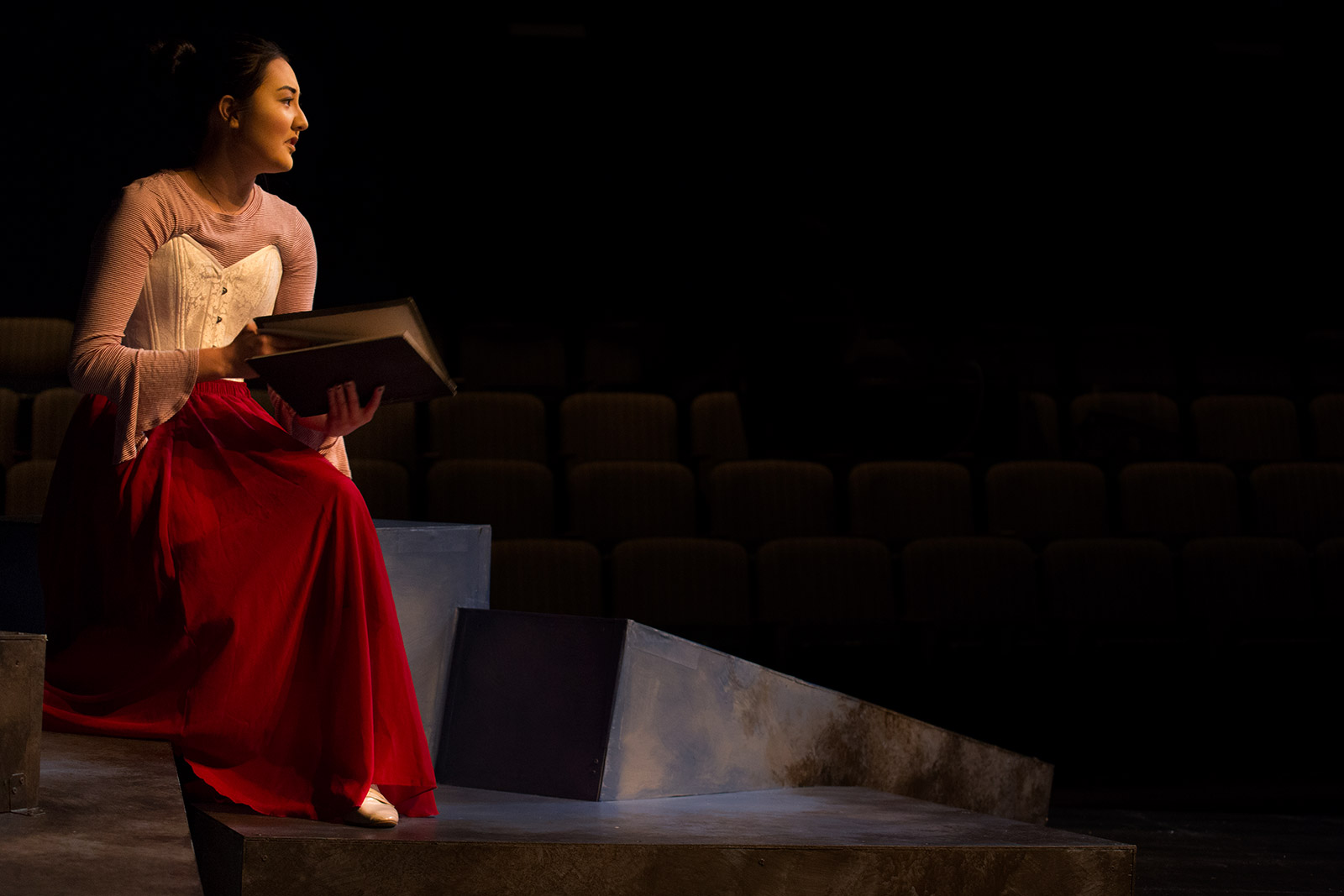 Olivia Kridle targeted her audition monologue for the role of Mary Shelley.
"You fill out paperwork for the audition — what classes you're taking, what kind of dance style you're familiar with if you're auditioning for a musical … and there's a space in the sheet that asks, what role would you like to be considered for?" she explains.
"Normally people just put 'any.' If you want to be considered for a specific role you try to find a monologue that caters to that role. Mary Shelley is smart and cerebral, so I tried to pick a monologue that demonstrated that."
Kridle chose a passage by the main character, Matilda, in "The Effect of Gamma Rays on Man-in-the-Moon Marigolds" by Paul Zindel.
"A lot of the notes I get from the director are about destination, and moving out of purpose and need," says the student. "You have to have a reason for why you're moving, so you don't muddle what you're trying to convey. We're learning that in her class, too. Also, finding the need to speak — finding a reason why your character would say that line. We don't really have time to not know what we're doing."
Kridle is in her second year; this is her first show at Cal State Fullerton. It's other students' last show on campus. "You can see that they're teaching each other," says "Frankenstein" prop master Natalie Silva. "There's a mentorship there."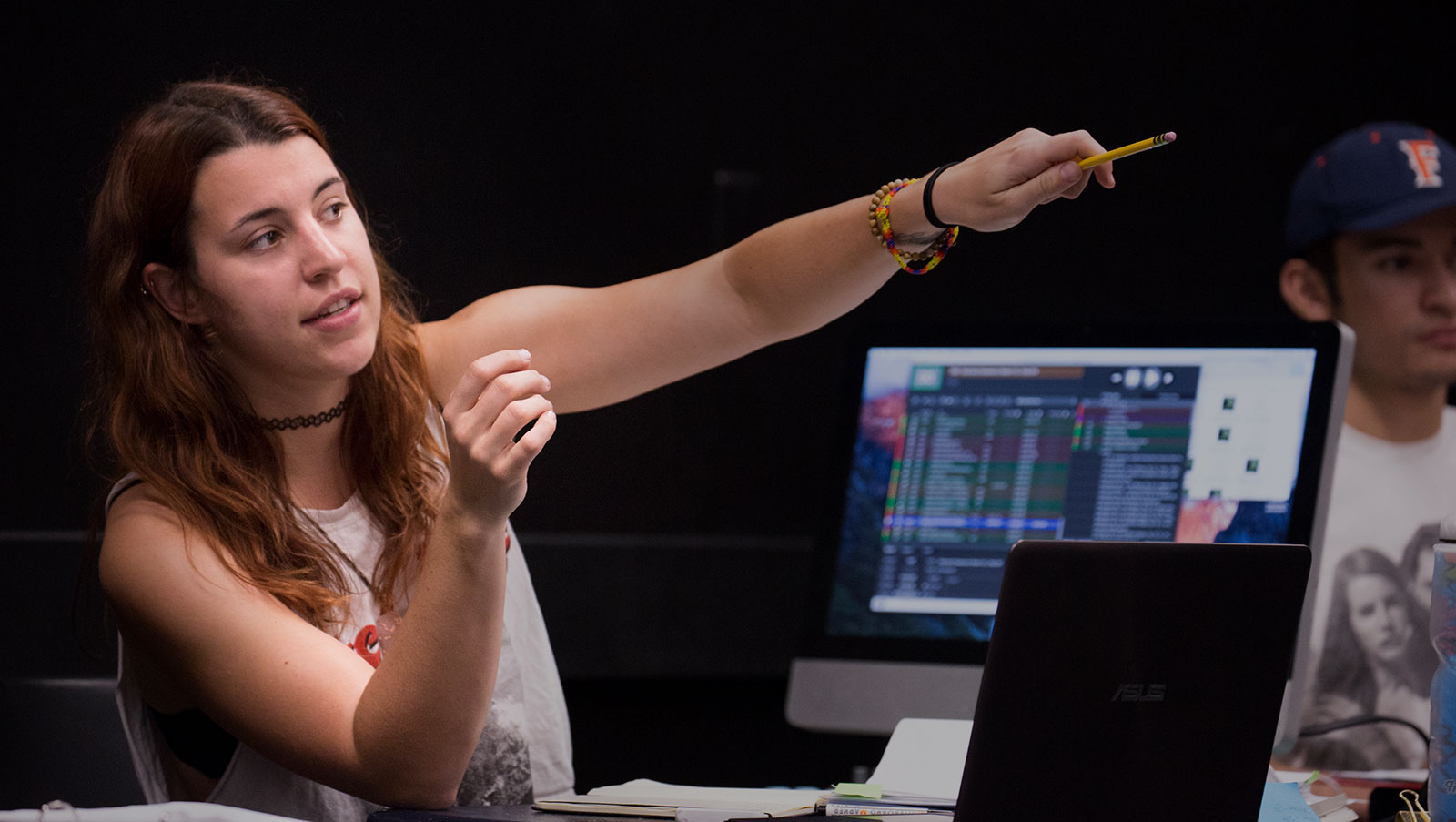 Running the Show

This is Nicole Patton's third time as stage manager at Cal State Fullerton. Among her duties: communicating with the director, designers and cast to make sure the production is moving forward; keeping track of props' use and locations; sending out daily calls so actors and designers know who is needed at rehearsal for the next day; sending out rehearsal reports; and making sure actors are always safe.
"I will also run a 'fight call' before each performance where actors involved in physical fights run through their fights at half speed and three-fourths speed. That way, when they do it during the show, they've already walked through it and we can execute the fights safely," she explains.
Once they get into the run of the show, the director leaves. "Then it is my job to hold the integrity of the show." Patton's prompt book is her "bible," with all necessary information to run the production.
Calling the show is Patton's favorite part. Her biggest challenge: wrangling so many people while keeping things moving. Two assistant stage managers help her manage the crew and the actors. Every show, she says, is a new learning experience.
"While the performance is going, I am up in the booth calling the 'go's' for lighting, sound, automation and projections," she explains. "If anything deviates while the show is in progress, I fix said problem and keep the show running."
The entire process, says Cominis, is not just teaching students about theater, but about having them ask questions that go beyond themselves.
"When we look at what we do in theater, we tell stories about the world. We tell stories about humanity, about people," she explains. "We're bringing up things that may be controversial or interesting or challenging to students, and it helps them look at the world in a wider perspective."
"Every single person," adds Cominis, "is a value to the telling of the story."