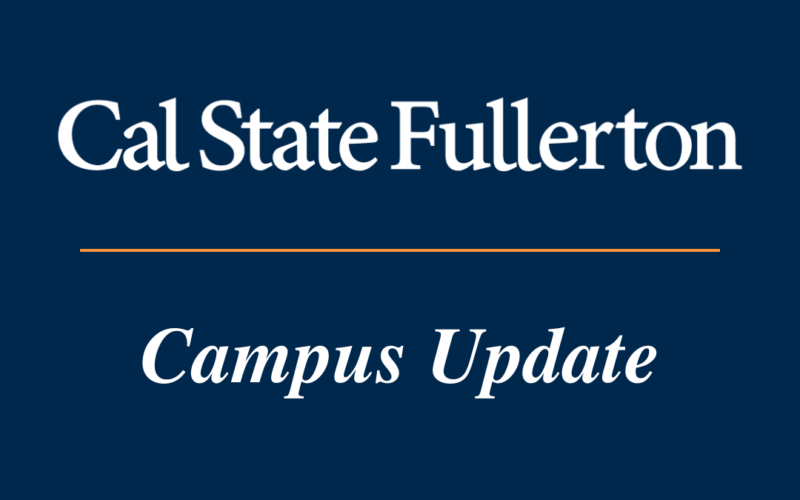 In an abundance of caution and with the safety of our students, faculty and staff as our top priority, Cal State Fullerton will cancel in-person classes and activities, but online classes will continue as planned on Monday, Aug. 21.
While the campus remains open, staff should provide services remotely unless they have essential responsibilities that require them to be on campus. Staff should watch their email for additional information from their Divisional Leadership.
Given the circumstances, faculty should not issue an administrative drop to students missing classes Monday, Aug. 21.
All housing and dining operations (Gastronome and Community Market) will remain open on Monday, Aug. 21.
Health Services will have clinical and medical staff on site. Counseling and Psychological Services will offer telehealth and virtual walkovers. All other services will be virtual.
Thank you for your patience and we hope you and your family stay safe. Please continue checking your campus email, www.fullerton.edu, and our social media channels for any updates.