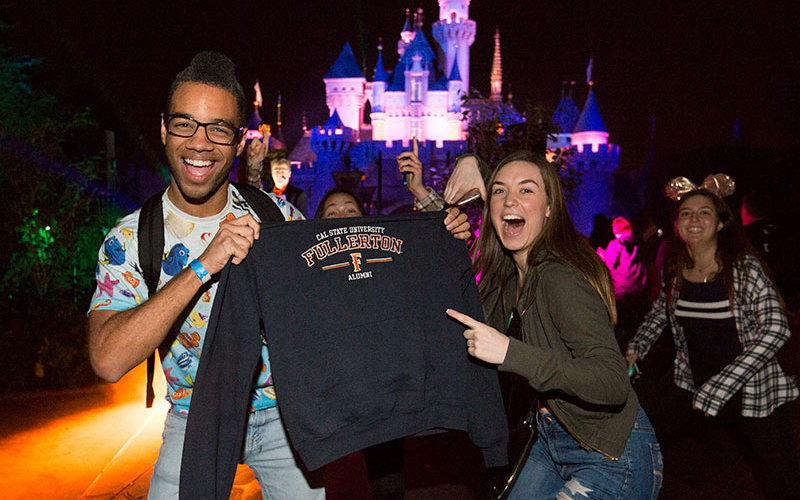 Cal State Fullerton and Fullerton College have joined Disney Aspire, The Walt Disney Company's education investment and career development program that offers 100% tuition paid upfront for hourly employees.
CSUF programs will be available to more than 29,500 hourly employees eligible to participate in Disney Aspire in the state of California, more than 3,400 of whom are already enrolled.
The program covers 100% of tuition up front and also reimburses employees for applicable books and fees. Disney employees will have access to a variety of in-person and online courses at Cal State Fullerton or Fullerton College, located about seven miles from Disneyland Resort in Anaheim.
Cal State Fullerton is the largest campus in the California State University network and was ranked as the No. 3 most innovative regional university in the West by U.S. News & World Report.
"We're beyond proud to be a neighbor to Disneyland Resort, and even more excited to embark on this new adventure together," said Fram Virjee, president at Cal State Fullerton. "This is just the first step in partnering together to help build a better tomorrow for Orange County and our community."
Disney Aspire removes barriers to education and contributes to The Walt Disney Company's strong pipeline of talent by:
● Covering 100% of tuition upfront, as well as reimbursements for required books and fees
● Offering an enhanced program and degree catalog that aligns with predicted future of work trends
● Providing individual student success coaching from start to finish through Guild Education
● Enabling program graduates to prepare for career growth through the Disney Aspire Alumni Association and other extensive post-graduate support
For more information about Disney Aspire, visit Aspire.Disney.com.