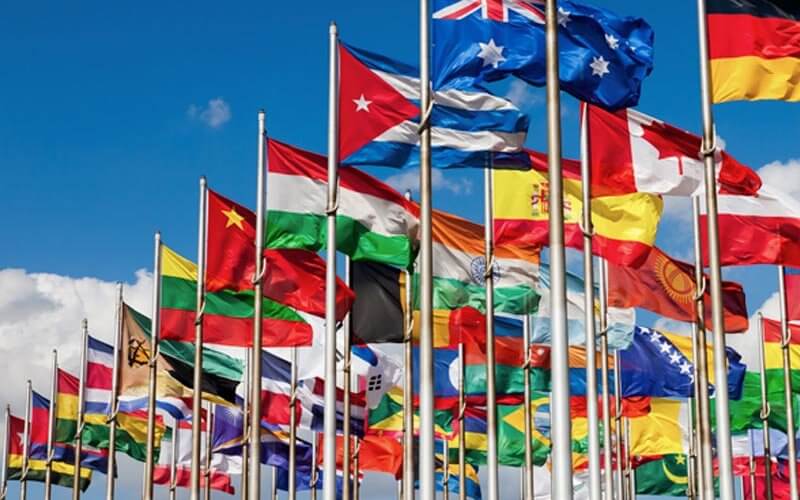 California State University, Fullerton is proud to be named a Fulbright HSI Leader in the inaugural year of this designation. The U.S. Department of State's Bureau of Educational and Cultural Affairs (ECA) is recognizing the noteworthy engagement that selected Hispanic-Serving Institutions (HSIs) have achieved with the Fulbright Program, the U.S. government's flagship international educational exchange program.
"Our university-wide goal to further illuminate the "S" in Cal State Fullerton's HSI designation is coming to fruition with many intentional efforts to better serve Latinx students, bolster international scholarly activity, and promote inclusive values both in the U.S. and abroad," said CSUF President Fram Virjee. "We are proud of this inaugural distinction and grateful to all of our faculty, staff, students, and alumni whose academic excellence and support create Fulbright opportunities for all Titans everywhere."
Cal State Fullerton was one of 35 institutions honored Wednesday during this year's virtual Hispanic Association of Colleges and Universities Annual Conference for noteworthy engagement with the Fulbright Program and promotion of Fulbright opportunities on its campus. The distinction is meant to recognize this strong partnership with the program and encourage even more students and faculty at HSIs to pursue Fulbright opportunities.
CSUF was one of eight CSUs to make this year's list along with other two-year and four-year colleges across the country.
Read more about this achievement here.
About Cal State Fullerton: The largest university in the CSU and the only campus in Orange County, Cal State Fullerton offers 110 degree programs, and Division 1 athletics. Recognized as a national model for supporting student success, CSUF excels with innovative, high-impact educational practices, including faculty-student collaborative research, study abroad and competitive internships. Our vibrant and diverse campus is a primary driver of workforce and economic development in the region. CSUF is a top public university known for its success in supporting first-generation and underrepresented students, and preparing all students to become leaders in the global marketplace. Our It Takes a Titan campaign, a five-year $250 million comprehensive fundraising initiative, prioritizes investments in academic innovation, student empowerment, campus transformation and community enrichment. Visit fullerton.edu.