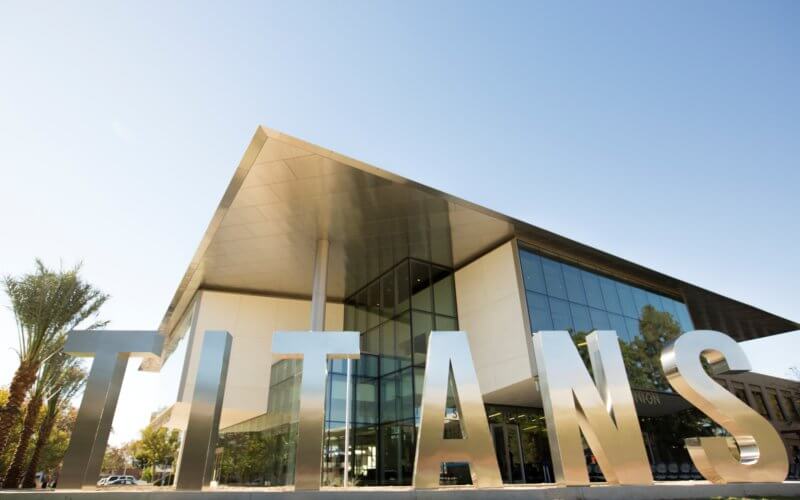 To help children with disabilities celebrate the holidays, Cal State Fullerton's Center for Autism, Sigma Pi fraternity members and Orange County nonprofit No Limits Creative Arts are hosting a holiday party Sunday, Dec. 4, from 2:30-5 p.m. at the Titan Student Union.
This event aims to promote inclusivity and joy in the Orange County community. Fraternity members will act as mentors, also called "big buddies," to the children and will lead activities such as meeting Santa, playing games, completing crafts and hosting lunch.
No Limits Creative Arts earned the College of Education's 2022 Distinguished Education Community Partner Award for its over five year partnership with CSUF's Center for Autism and Department of Special Education. No Limits Creative Arts aims to provide opportunities for music, dance and art to children with disabilities.
CSUF students often serve as teaching assistants at No Limits Creative Arts in supervised fieldwork opportunities. They implement behavior, communication and social support so children with disabilities can access the arts alongside their peers.
Erica Howell, professor of special education and co-director of CSUF's Center for Autism, discusses why it's important for CSUF to host events for children with disabilities from local communities.
Howell said: "Children with disabilities do not have the access and opportunities to participate in extracurricular activities like their peers without disabilities. Many families search for opportunities for their children to be welcomed and included in activities."
"The Center for Autism also values cultivating high impact practices for CSUF students."
Learn more about CSUF's Center for Autism and Sigma Pi fraternity chapter.