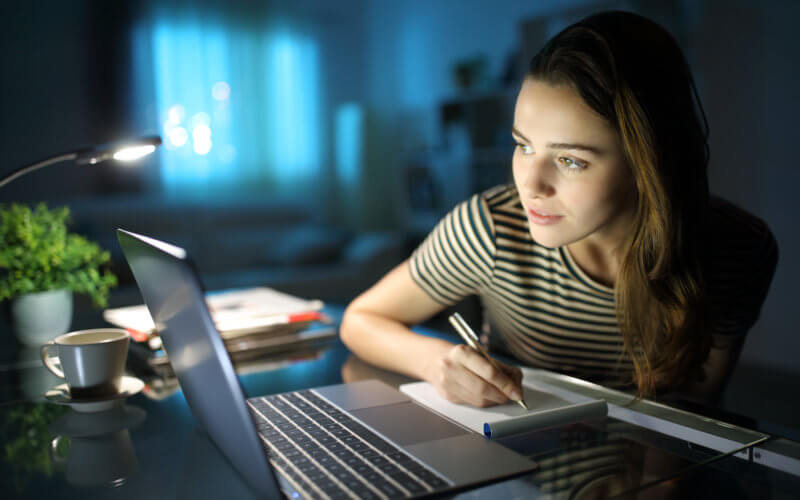 As the COVID-19 pandemic forced schools to conduct classes online, colleges and universities around the world experienced increases in academic dishonesty.
A new study by Cal State Fullerton faculty members is among the first to explore the outcomes and motivations of passive versus active proctoring on academic honesty. Gerard Beenen, professor of management, and Sinjini Mitra, professor of information systems and decision sciences, are the co-authors of "Deterring Cheating Online: Passive Versus Active Proctoring Through a Social Facilitation Lens."
The paper was selected for the Academy of Management's Best Paper in Management Education and Development Award.
The researchers found that academic dishonesty appeared to be less likely in conditions of active (live instructor) versus passive (invisible instructor) proctoring. In addition, the strongest motivational mechanisms for deterring academic dishonesty were self-awareness and evaluation apprehension.
Beenen and Mitra said: "Given the potential for cheating in online exams…it is important to identify strategies to mitigate academic dishonesty for online assessments.
"To our knowledge, this is the first research to examine potential differences in student cheating motivations, intentions and behaviors for a continuum of passively to actively proctored exams."
Read more about Beenen and Mitra's research.