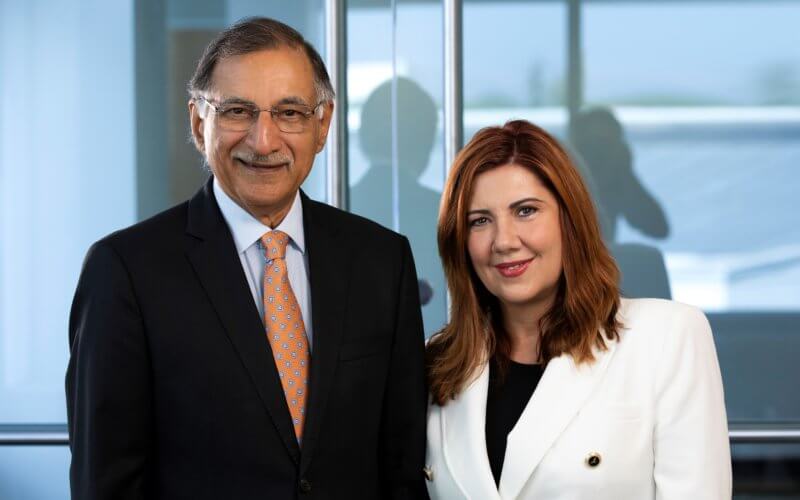 Hosted by the Orange County Business Council and CSUF, the 28th annual conference will analyze such issues as recessionary risks, stagflation and potential limitations for growth. The conference will also include a discussion on the commercial real estate market with a panel of experts focusing on interest rate risk, post-pandemic trends and projected market conditions.
Presenters include Cal State Fullerton Woods Center for Economic Analysis and Forecasting director Anil Puri and co-director Mira Farka.
High Inflation Could Stick Around
Puri, a CSUF professor of economics and provost emeritus, said he and Farka think inflation is going to be at a high level for at least a couple of years.
"High inflation affects everybody because their purchasing power has gone down," Puri said. "Contrary to the popular view, we think inflation is going to last for a while. It's not going to come down very easily or very quickly."
Farka, a CSUF associate professor of economics, said she and Puri forecast that the interest rate will reach about five percent, which is on the upper end of the consensus forecast.
"Part of the reason is because we do expect inflation to be a lot stickier than people are expecting," Farka said. "So, the Fed (Federal Reserve System) will have a tougher time fighting inflation."
Puri and Farka Discuss Inflation
A Recession is Likely
Puri said he and Farka think there's a high likelihood that a recession will hit.
"But we're not there yet," Puri said. "We have to wait and see what the Fed does over the next six months."
Farka said one of the arguments against entering a recession is the strength of the labor market, but she and Puri still forecast that "we are barreling towards one."
"It is getting harder and harder to see how we avoid a recession within the next 12 months or so," Farka said.
Puri and Farka Discuss Recession
Housing Market Might Reach a Turning Point
Puri said it is possible that the housing market will go through a major correction after home prices rose at a spectacular rate.
"Now, we are in a situation where affordability is very, very low," Puri said. "I'm afraid that we are at a turning point."
Farka said she and Puri predict a 10 to 15% decline could occur, which is not as bad as during the Great Recession, but certainly a tougher time for the housing market ahead.