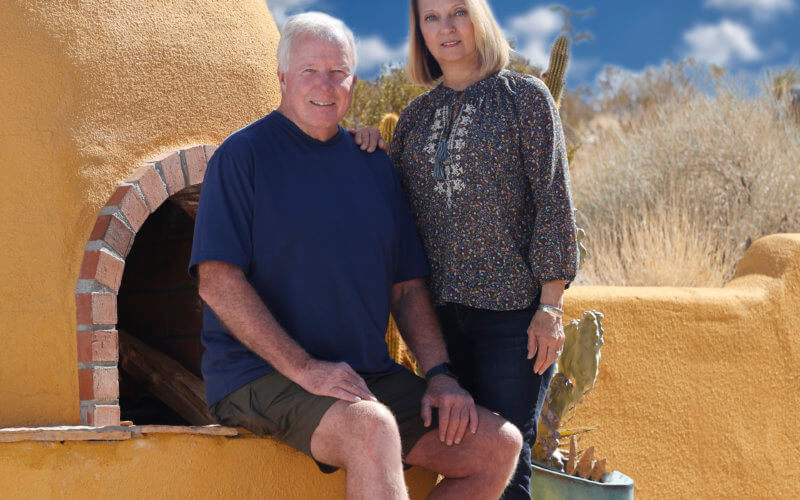 Brian and Lori Rennie have pledged a planned gift to Cal State Fullerton valued at $4 million to support desert science studies, conservation and climate change research. The couple's gift to the university includes their Joshua Tree property and 2,500-square-foot Santa Fe pueblo-style home.
Alumnus Brian Rennie '70 (B.S. biological science) said the property can be used for events and research.
"We were seeking the right organization to respect the land and the desert as much as we do, and to continue to utilize it in a way that supports our intentions," Rennie said. "We feel confident that this will happen through our gift to the university."
Marie Johnson, dean of CSUF's College of Natural Sciences and Mathematics, said this gift will allow faculty to expand their research efforts in desert environments, which will create impactful learning experiences for CSUF students.
"We often say our university aspires to be a steward of place," Johnson said. "Brian and Lori's gift will allow us to fulfill that aspiration by creating the conditions for deep, meaningful engagement with desert ecosystems and our arid Southern California environment."
Read more about Brian and Lori Rennie's donation at CSUF News.