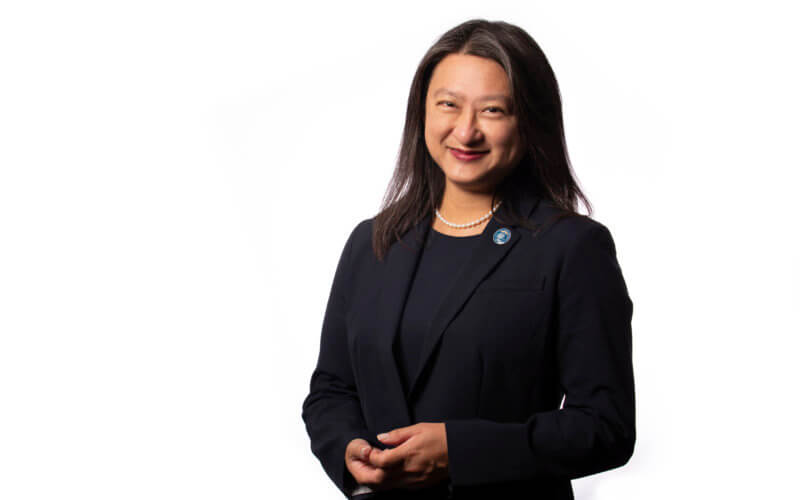 Cal State Fullerton's Bey-Ling Sha was named as one of The Plank Center's 2022 Milestones in Mentoring Honorees. Sha, who is dean of the university's College of Communications, was honored with the Bruce K. Berger Educator Mentor Award, which recognizes educators who have been instrumental in mentoring students and future educators.
"As someone who has benefited professionally and personally from so many mentors over the years, I'm truly humbled to think that I could have had a similar impact on others. This honor reminds me that, no matter where we are in our lives or in our careers, there may be people learning from us, just as we continue learning from others."
The Plank Center for Leadership in Public Relations helps educators, students and practitioners develop their careers and the public relations field.
Sha and five other public relations leaders who are dedicated to mentorship and the advancement of diversity, equity and inclusion will be honored at The Milestones in Mentoring Gala in November.
"We are delighted to honor the north stars of our profession. These exemplary mentors have led by example throughout their careers," said Bridget Coffing, chair, of The Plank Center Board of Advisors. "We look forward to celebrating them for their extraordinary leadership and commitment to developing the future leaders of our profession."
About The Plank Center: The Plank Center for Leadership in Public Relations helps develop and recognize outstanding diverse public relations leaders, role models and mentors to advance ethical public relations in an evolving, global society. It is the leading international resource working to support students, educators and practitioners who are passionate about advancing their careers and the public relations profession. Established at The University of Alabama in 2005, the Center is named in honor of Betsy Plank, the "First Lady of PR." For more information, please visit plankcenter.ua.edu and follow our social media channels (@PlankCenterPR).
About Cal State Fullerton: The largest university in the CSU and the only campus in Orange County, Cal State Fullerton offers 110 degree programs, and Division 1 athletics. Recognized as a national model for supporting student success, CSUF excels with innovative, high-impact educational practices, including faculty-student collaborative research, study abroad and competitive internships. Our vibrant and diverse campus is a primary driver of workforce and economic development in the region. CSUF is a top public university known for its success in supporting first-generation and underrepresented students, and preparing all students to become leaders in the global marketplace. Our It Takes a Titan campaign, a five-year $250 million comprehensive fundraising initiative, prioritizes investments in academic innovation, student empowerment, campus transformation and community enrichment. Visit fullerton.edu.