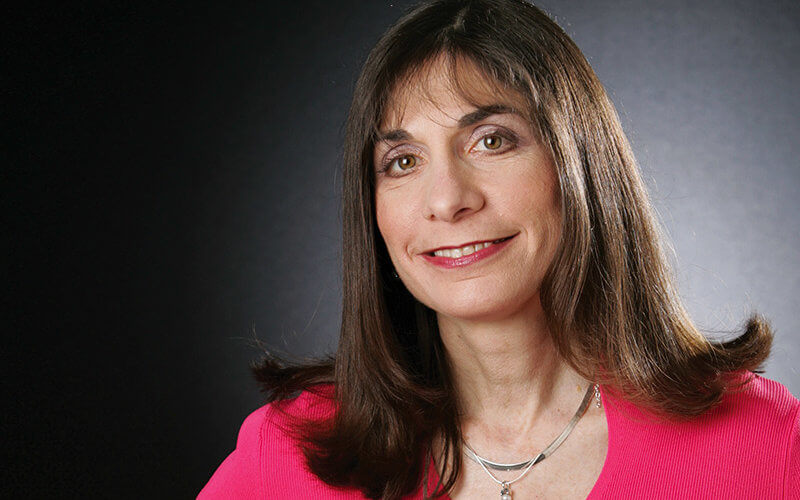 How could twins and triplets be separated before adoption and secretly studied for more than a decade in the 1960s while hiding the twinship from their adoptive families?
Nancy Segal, professor of psychology at Cal State Fullerton, seeks to answer this and other questions in her latest book "Deliberately Divided: Inside the Controversial Study of Twins and Triplets Adopted Apart." The book, set to be released on Nov. 8, is a story about secrets, coverups and fractured lives of these adopted Jewish children, says Segal.
Little was known about the secret actions of the head of the New York City Child Development Center and a Columbia University psychiatrist who consulted for the prominent Louise Wise Adoption Agency until the documentary films "Three Identical Strangers" (2018) and "The Twinning Reaction" (2017) were released. Segal's book "Deliberately Divided" is the culmination of interviews with many of the separated twins and their families, as well as
the agency's principal investigator, a former agency administrator and research assistants, along with attorneys, ethicists and journalists.
"I have acquired new facts and insights about this tragic episode in twin research that are revealed only in my book — all of which have critical implications for anyone who conducts or participates in human studies," she says. Her research also revealed that the investigators attempted to influence other agencies to separate twins and she unveiled their efforts to avoid lawsuits and exposure in the media.
There are two intertwined, but closely related narrative threads that crisscross throughout the new book, the seventh book for the renowned twin studies expert.
The first is the hidden twin study (its origin, progression and ultimate end), the lives of the separated twins and their families (their growing up years and their shock at the discovery of their hidden past), and their anger, grief and bewilderment as they attempt to recover. There were three suicides among the separated sets, Segal says.
The second thread concerns the ethical issues and questions raised by this study whose implications are important and timely. Included are comparisons between this 1960s-70s study and previous controversial twin studies, as well as other investigations that have grossly manipulated and tampered with human lives in the interest of science, Segal adds.
Read more about Segal's book here.
About Cal State Fullerton
The largest university in the CSU and the only campus in Orange County, Cal State Fullerton offers 110 degree programs, and Division 1 athletics. Recognized as a national model for supporting student success, CSUF excels with innovative, high-impact educational practices, including faculty-student collaborative research, study abroad and competitive internships. Our vibrant and diverse campus is a primary driver of workforce and economic development in the region. CSUF is a top public university known for its success in supporting first-generation and underrepresented students, and preparing all students to become leaders in the global marketplace. Our It Takes a Titan campaign, a five-year $250 million comprehensive fundraising initiative, prioritizes investments in academic innovation, student empowerment, campus transformation and community enrichment. Visit fullerton.edu.
###