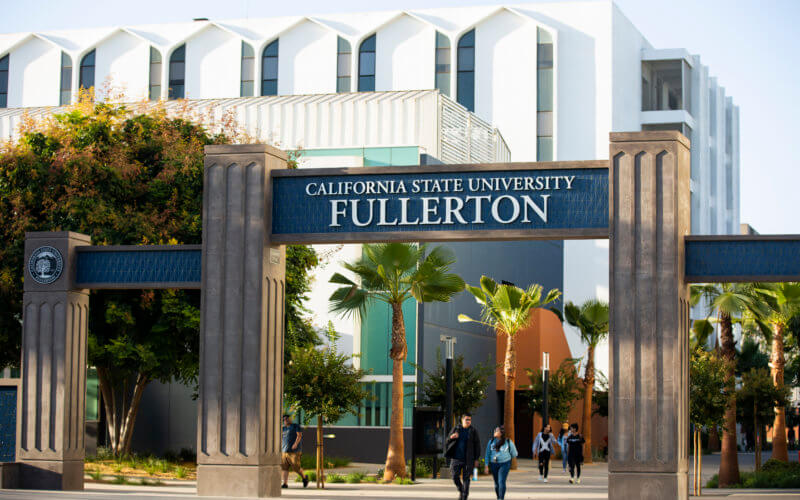 A Cal State Fullerton scholarship focused on faculty and students' mental and emotional wellness is encouraging students to volunteer for nonprofit organizations, to work in the counseling field and to further support the well-being of communities.
The Nika Nikopour Foundation has partnered with CSUF to provide a five-year scholarship to two dedicated CSUF students each year who are committed to serving communities even after they graduate.
Aryo Nikopour, a Titan parent, created the foundation in 2020 to honor his son Nika Nikopour, who died by suicide at age 13. The foundation aims to save lives through promoting acts of kindness, providing information and raising community awareness in three main areas: autism awareness, anti-bullying and suicide prevention.
Aryo Nikopour said: "My family has always emphasized education; people with proper education can make the right choices in life and help their communities. CSUF is a reputable university located near us. My eldest son received his bachelor's degree and is currently completing his master's degree at CSUF."
"We want to partner with the university's professors and researchers in the area of social sciences to further inform the public."
Lauren Sieven, senior director of development for foundation and corporate relations and the university's College of Education, said CSUF is passionate about this scholarship.
"This foundation comes from a really loving place. It wants to make a difference in our local community."
For more information visit the foundation's website.