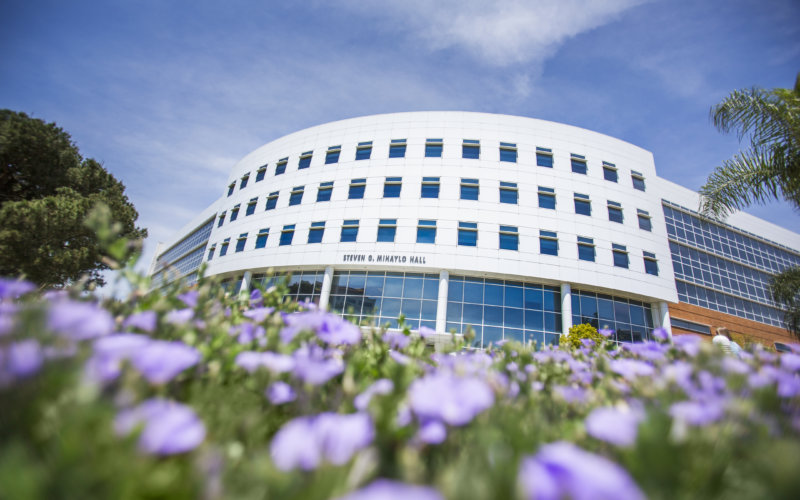 Cal State Fullerton's Department of Accounting has attained school status, making the new School of Accountancy one of only four such entities in California. The status change highlights the strength of one of the largest undergraduate accounting programs in the nation.
"This is a game-changer for both Cal State Fullerton and the region," said CSUF President Fram Virjee. "The future of Orange County has arrived with Titans leading the way in preparing students to be cutting-edge, culturally agile, and workforce ready."
Plans for the creation of the school began in 2019, when the Association to Advance Collegiate Schools of Business — the body that accredits top business schools — felt that CSUF's program was worthy of school status. The plan gained traction and was approved by Virjee this year.
The AACSB's sentiment comes as no surprise, as "the accounting program consistently attracts top-notch students," said Vivek Mande, director of the new school. "For the past three years, CSUF accounting students were chosen for the prestigious CSU Trustees' Award for Outstanding Achievement, an honor given to only one student at each CSU campus."
Jocelyn Lee '19 (B.A. business administration-accounting) credits the accounting program for helping her ace the Uniform Certified Public Accountant Examination in 2020 — an exam that has a national pass rate of only 50%. She received the Elijah Watt Sells Award from the American Institute of CPAs — one of only 89 individuals among the 75,000 who sat for the exam that year, and the first candidate from CSUF to receive the award.
CSUF accounting graduates are highly sought-after by local employers.
"Our forward-looking curriculum trains the workforce of tomorrow and is an engine in driving business growth in Orange County," said Sridhar Sundaram, dean of the College of Business and Economics. "Over the past few years, technology and analytics have revolutionized the accounting industry. We will keep evolving our program so that our students are equipped to be leaders in the field."
About California State University, Fullerton
The largest university in the CSU and the only campus in Orange County, Cal State Fullerton offers 110 degree programs, and Division 1 athletics. Recognized as a national model for supporting student success, CSUF excels with innovative, high-impact educational practices, including faculty-student collaborative research, study abroad, and competitive internships. Our vibrant and diverse campus is a primary driver of workforce and economic development in the region. CSUF is a top public university known for its success in supporting first-generation and underrepresented students and preparing all students to become leaders in the global marketplace. Our It Takes a Titan campaign, a five-year $200 million comprehensive fundraising initiative, prioritizes investments in academic innovation, student empowerment, campus transformation, and community enrichment. Visit fullerton.edu.