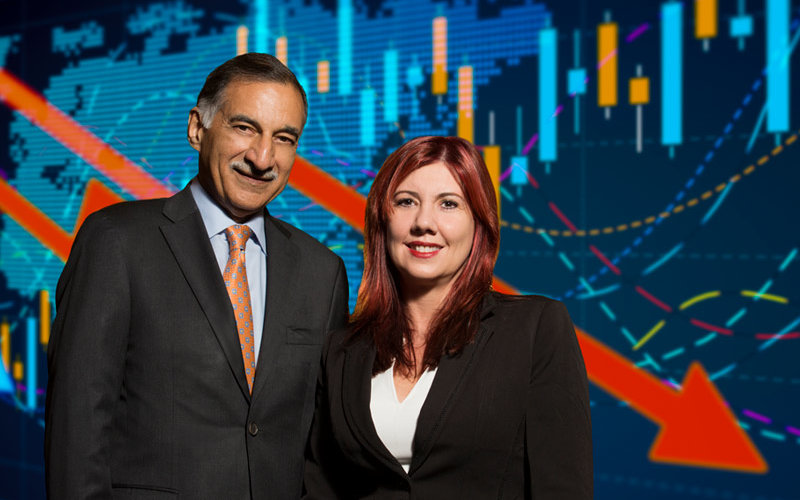 Cal State Fullerton economists Anil Puri and Mira Farka predict the national economy will suffer through "stallflation": lower growth and higher inflation over the next 12 months.
"Our view is more sanguine than the grim prognosis of the stagflationary crowd though less cheerful than the goldilocks economy (high growth/low inflation) that some economists and most policymakers are penciling in. The most pressing and longer-lasting concern is inflation, which, much like the virus, will likely become endemic and pervasive, at least over the forecast horizon," said Mira Farka, associate professor of economics and co-director of the Woods Center for Economic Analysis and Forecasting.
Farka added, "The biggest impediment to growth, at least over the next year, will be supply constraints. Clogged ports, gummed up global supply chains, increasingly lengthy shipping times and investment in expansive semiconductor infrastructure are unlikely to be resolved overnight."
The economists also addressed the impact of the pandemic stating, "where the virus is headed is important as the fate of the world economy continues to remain tightly tethered to the pandemic outlook." They added, "so much is unfamiliar and unpredictable about the virus that it has never been easy to make sense of where the economy is headed. Depending on where you look, the economy is either on the cusp of an unprecedented boom or teetering dangerously on the edge of a calamitous combination of slower growth and soaring inflation."
The duo provided their expert opinion at the annual fall economic forecast, a virtual presentation, on October 20. In addressing the southern California economic forecast, they expect continued improvement in employment as the pandemic recedes and more people return to the labor force. In the region, they expect faster recoveries in Orange County and the Inland Empire but a slower one in Los Angeles County.
Review the detailed forecast at: https://business.fullerton.edu/engagement/economic-analysis-and-forecasting
Watch a recording of the October 20 Economic Forecast, which was held virtually via Zoom, at: https://www.youtube.com/watch?v=TtsXiusIShw
###