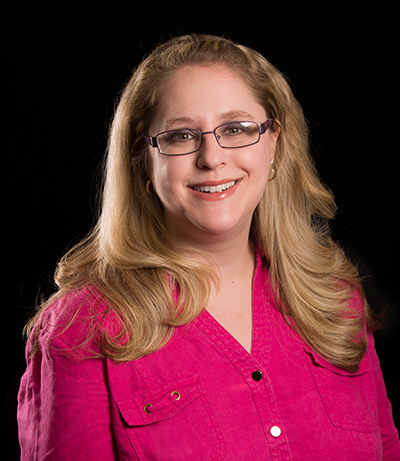 California's ballot due by Sept. 14 asks voters to consider a gubernatorial recall. However, many voters are confused about what's asked of them, says Sarah Hill, associate professor of political science at Cal State Fullerton.
The recall election ballot asks two questions: Shall Gavin Newsom be recalled (removed) from the office of Governor and which one of the 46 certified candidates should replace him? A simple majority vote (greater than 50%) is required on the first question to remove the governor from office. A majority is not needed for the second question; the candidate with the most votes would win the election.
Hill, who specializes in state and local government, California government, public policy, and education policy, offers the following primer for voters.
How does a California recall election work?
Recalls work differently from our normal elections where there is a primary and then a general election. In a recall, we vote for everything at once.
What's interesting about the vote for the governor's replacement is that the new governor is selected by a plurality rather than a majority; that is, the new governor is the candidate who receives the most votes, regardless of whether they earned a majority. For example, when Gray Davis was recalled, Arnold Schwarzenegger became governor with just under 49% of the vote, not a majority of the votes. For this recall, currently, it appears that the voters are very split on who they would like to replace Newsom, so the new governor could be elected by a fairly small percentage, perhaps less than 25% of the votes. It is possible more people would have voted to keep Newsom than for the new governor, which many would consider an odd election outcome.
Once they realize the implications, this kind of system tends to make voters uncomfortable. That's why we normally have a primary to narrow down the field of candidates, then select the official through the general election. Another option with a recall would be to have the lieutenant governor take the place of a recalled governor; in California, that's the case for any other situation in which the governor can no longer serve.
How soon would the governor be replaced?
If Newsom is recalled, the change happens quickly. The election would be certified by the Secretary of State around Oct.22, and once the vote is certified, the new governor would be sworn in within 10 days. So, if the recall effort succeeds, we're looking at a new governor by about Nov. 1. Also, remember that the new governor would only finish Newsom's term, not start a new four-year term. So, the new governor would already be up for reelection on Nov. 8, 2022, or within about a year.
Are recalls common?
This is a nuanced question. Recall attempts are common. Since the recall was adopted in California in 1911, many people have circulated petitions to recall the governor. But before this one, only one recall of a statewide official had made it onto the ballot in California, and that was the recall of Davis in 2003. There have been five successful recalls of California legislators. What we see much more often are recalls at the local level, particularly of city council or school board members. This recall election of Newsom seems to be encouraging more recall attempts at the local level.
It is difficult to get enough signatures for recall petitions because so many signatures of registered voters are required. To recall the governor in California, you need valid signatures of registered voters equal to 12% of the last vote for governor. Right now, that's just under 1.5 million signatures. It's incredibly expensive to collect all of those signatures and file them within the allotted timeframe.
Not every state permits recalls; only 19 states and the District of Columbia allow recalls of state officials (more allow for recalls of local elected officials). The requirements vary quite a bit, and only two governors have actually been recalled in the United States. So, recalls of governors are not common occurrences.
How are different voter groups responding to the recall?
The breakdowns and responses so far are very interesting to follow. The most recent polling shows that voters are pretty evenly split on whether to recall Newsom, and the split falls within the poll's margin of error. As expected, Republicans are strongly supportive of the recall, independents are somewhat supportive, and Democrats are strongly against it. The challenge is going to be for Democrats to get out the vote. Republicans are fired up and ready to vote to recall Newsom, but Democratic voters are not as engaged at this point. What works in Newsom's favor is that he has a huge war chest of contributions to get out the vote, much more than either the Republican party or the candidates who want to replace him.
Interestingly, Latinx voters are the only racial group that supports the recall. Since the 1990s, Latinx voters in California have favored the Democratic party, but they have also been particularly hurt by COVID and so may be especially frustrated with Newsom. The second interesting part of the Latinx vote is that those who favor the recall don't yet have a clear candidate they prefer to replace Newsom. If some of the Republican candidates are able to attract the Latinx vote, that could give them a large advantage. This would also be critical for the Democratic party in California because they don't want to lose the Latinx vote; a gain here by Republicans could lead to a significant shift in California politics.
A question I'm pondering is what the Democratic voters will do on the second question – who will they vote for to replace Newsom? Democratic leadership in California was very careful to ensure that no prominent Democrats ran to replace the governor, but now it's not clear who Democrats will land on in their vote for a replacement. It's going to be interesting to watch how they handle that part of the recall election.
What should voters keep in mind? When deciding how to vote, keep in mind what you think the final outcome will be and whether you support it. If Newsom is recalled, who is most likely to replace him as governor? Do you prefer that candidate and the policies they will support? Will they be able to be effective as governor? Will they be able to solve the problems that most concern you? Right now, the top Republican candidates are advocating policies that simply won't be implemented; the Democratic legislature won't go along with it, and they need the legislature's approval. So, what would they actually be able to achieve in one year in a highly contentious position? Do we want to continue to encourage recalls like this that cost the state a great deal of money and potentially lead to officials who are not elected by a majority of voters?
About California State University, Fullerton
The largest university in the CSU and the only campus in Orange County, Cal State Fullerton offers 110 degree programs, and Division 1 athletics. Recognized as a national model for supporting student success, CSUF excels with innovative, high-impact educational practices, including faculty-student collaborative research, study abroad, and competitive internships. Our vibrant and diverse campus is a primary driver of workforce and economic development in the region. CSUF is a top public university known for its success in supporting first-generation and underrepresented students and preparing all students to become leaders in the global marketplace. Our It Takes a Titan campaign, a five-year $200 million comprehensive fundraising initiative, prioritizes investments in academic innovation, student empowerment, campus transformation, and community enrichment. Visit fullerton.edu.