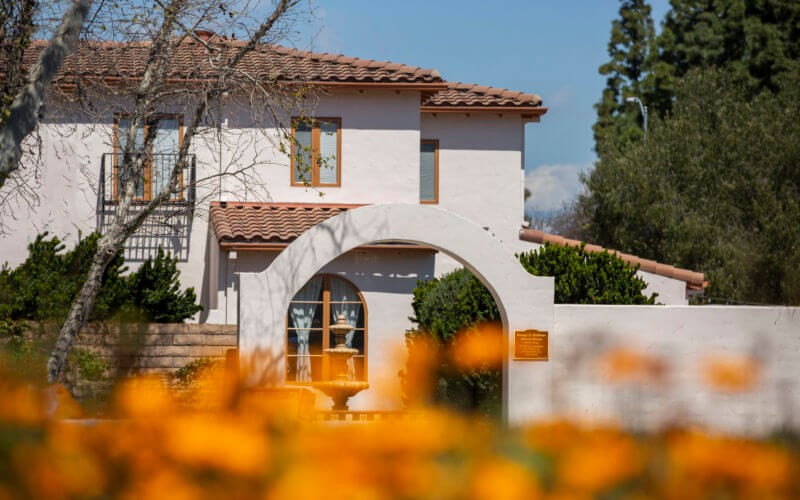 The Cal State Fullerton Alumni Association welcomes five new members to its board of directors. Directors begin their term on July 1, 2022 and will quickly begin their volunteer service to represent all Titan alumni through programs, initiatives and service on advisory committees.
New Board Members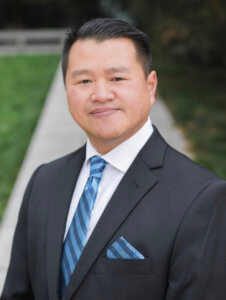 Kevin Bui '02 (B.A. Business Marketing)
Kevin is the CEO/President of Kevin Bui Real Estate in Orange County. Bui specializes in residential homes, first-time home buyers, investment opportunities, and listing homes for his clients. Before launching Kevin Bui Real Estate, Bui gained over 15 years of experience in banking, the financial sector, and the real estate industry. He was a Chase private client banker at JP Morgan Chase and managed clients with more than $250,000 in assets. 
Bui loves CSUF and is always eager to give back to his alma mater and current students. Bui currently serves on the Board of Directors for the CSUF College of Business Center for Leadership, as a mentor for CSUF College of Business, Executive Council Mentoring Program, as a host for students through Dinner with the 12 Titans, and has served on CSUF Alumni Associations student scholarship committee. He loves giving back, inspiring students, and being able to help students to succeed personally and professionally.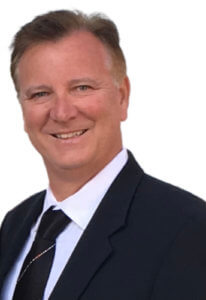 Bob Crellin '90 (B.A. Communications)
Bob is the director of sales for Avidex, one of the world's largest audiovisual integration companies. Through his work, Bob interfaces with a variety of businesses and industries, including education. He has helped some of the country's largest K-12 districts, colleges, and universities develop classroom technology plans that enable them to engage with students.
Bob graduated from California State University, Fullerton, with a Bachelor of Arts Degree in Communications. Both his wife and son are also graduates of Cal State Fullerton. He is also a lifelong resident of Orange County.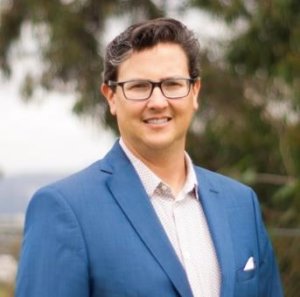 Christopher Lamberth '94 (B.S. Civil Engineering)
Christopher Lamberth is the principal of sports architecture at TVS Designs. In this role, he leads the sports design practice for a national architectural firm. Responsibilities include setting the marketing strategy for the sports practice, establishing and maintaining client relationships, and targeting new project opportunities nationally.
Lamberth currently volunteers at his children's schools and has previously served on the Titan Athletics Board.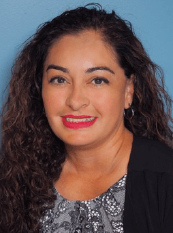 Edith Marcel '03 (B.S. Child and Adolescent Development)
Edith Marcel is a training and development specialist focusing on early childhood education. She values public education and is passionate about service and advocacy for students and families in her community of West Whittier Los Nietos.
She currently serves on the Los Nietos Elementary School Board and has had more than ten years of experience in volunteering and working alongside different committees within her community. She previously served as Plaza de La Raza Child Development Services board chairperson. She was a former community representative for Promotoras, Healthy Los Nietos Collaborative, and served as a member of the Diversity, Equity, and Inclusion task force for Child360.
Marcel volunteered as a parent runner for Students Run LA at Los Nietos Middle School and was able to complete two LA Marathons alongside her children, their peers, teachers, and parent volunteers.
Vanessa Pinzón '09 (B.A. Communications)
Vanessa Pinzón is a media supervisor at Casanova/McCann, where she strategically develops media plans for clients. She utilizes research tools to create target segments and plans media buys for their clients. Pinzón has over 15 years of experience in the digital and media space. She began her career for an app design firm and joined Casanova//McCann over ten years ago to head up their digital team. Vanessa has worked on campaigns for Nestlé USA, Covered California, and California Lottery. 
During her time at CSUF, she was an active participant of Sigma Kappa Sorority and the Ad Club and has remained an active alumna since then.
Pinzón is an Orange County native. In her spare time, she runs her own event planning company, Soulcial Butterfly, which provides unique styling for picnics, showers, and birthday celebrations.