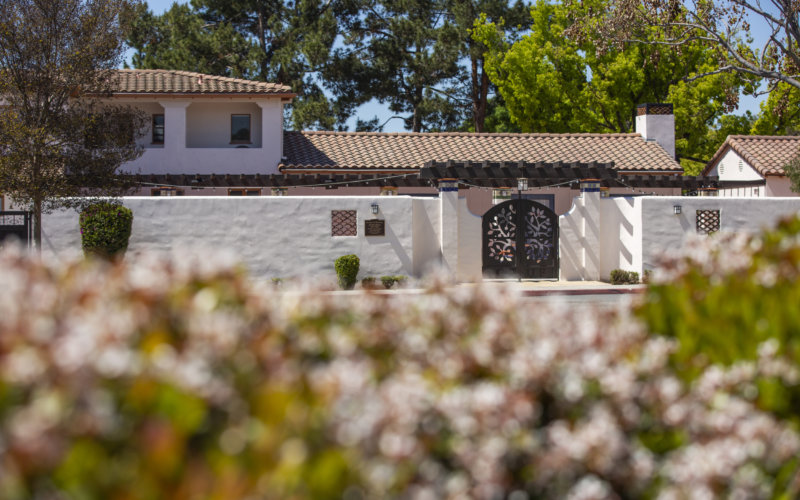 The Cal State Fullerton Alumni Association will install its new president-elect and five new members to its board of directors. Directors begin their term on July 1 to represent all Titan alumni through programs, initiatives and service on advisory committees.
New Association President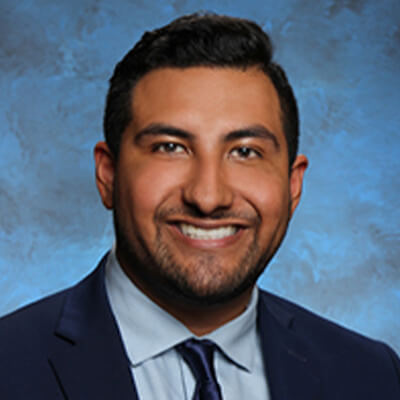 Incoming Alumni Association president, Nicholas Cabeza '18, serves as the government affairs analyst for the City of Long Beach in the city manager's office. In this capacity, Cabeza monitors and analyzes legislative and policy proposals in accordance with the adopted federal and state legislative agendas.
Prior to his work with the City of Long Beach, Cabeza worked at California School Boards Association, and served as the Long Beach field representative for Assemblymember Patrick O'Donnell. Cabeza holds a master's degree in public administration from the University of Southern California, and a bachelor's degree in public administration from California State University, Fullerton. He will serve a two-year term as the CSUF Alumni Association President.
New Board Members
Vanessa Acuña '02, T.C. '03, M.S. '07, Ed. D. '23
Principal
Butterfield Ranch Elementary
Acuña began her career in education as a classroom teacher at East Whittier City School District, where she served for 17 years. Acuña then went on to serve as a school administrator for five years and is currently an elementary school principal for Chino Valley Unified School District.
Acuña is a first-generation and four-time Cal State Fullerton graduate, earning her bachelor's degree in liberal studies, multiple subject teaching credential, master of educational leadership, and doctorate in education. She has served on the Alumni Association Board and is a past president of the Alumni Association. Acuña is also a member of Delta Kappa Gamma, a professional society for women educators, and the Chino Association of Management Personnel.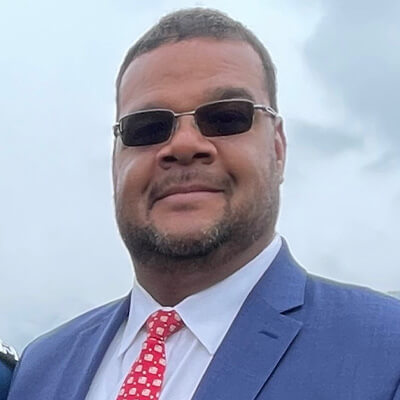 William Bryan '02
Wealth Manager
LPL Financial Advisor
William "Bill" Bryan has been in the financial service industry since 1989. In 2011, he became a financial adviser with Edward Jones and in 2013, he transitioned his business to LPL Financial as an independent wealth manager, founding WHB Financial (Wealth, Health & Business financial services.) Before becoming a financial adviser, he spent 23 years with the Capital Group/American Funds, one of the largest money management firms in the world. During his 23 years with the Capital Group, he served in various roles, including being the endowment & foundation specialist in the institutional investor service group, where he focused on helping "people that do good to do good."
Bryan was born in Chicago and moved to Rancho Cucamonga in 1980, where he attended Alta Loma High School. In 1985, he earned a full-ride scholarship to play football at Cal State Fullerton (1985-1989). He returned to CSUF many years later and earned a bachelor's degree in business/economics with emphasis in personal financial planning in (2002).
In Bryan''s spare time he enjoys golfing, listening to jazz and taking long "road bicycle" rides with his wife. In addition, he works with many non-profits, foundations, and endowments, including the National College Resources Foundation: Black College Expos, Latino College Expose and the STEAM Expos.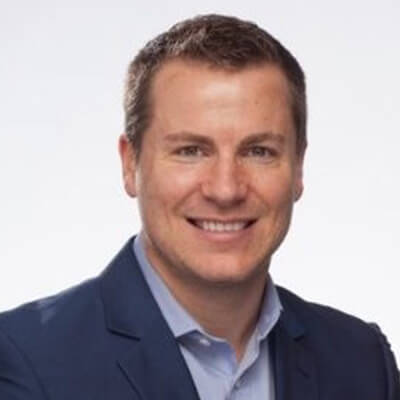 Chad Eimers, M.S. '21
Attorney
BakerHostetler
Eimers is an attorney at BakerHostetler in Orange County, practicing patent law. To increase his technical background, Eimers returned to school after law school and chose Cal State Fullerton to obtain his master's degree in electrical engineering. The evening (part-time) program allowed Eimers to attend Cal State Fullerton while working full-time.
As an attorney at BakerHostetler, Chad focuses on drafting, preparing, and prosecuting U.S. and foreign patent applications for portable electronic devices, wearable electronic devices, accessories, and infotainment, as well as medical/healthcare (artificial intelligence and machine learning), augmented reality, virtual reality, networking and video distribution and solid-state memory devices. He collaborates with client in-house counsel, engineers, and inventors and discusses cases with patent examiners as new applications move through the process.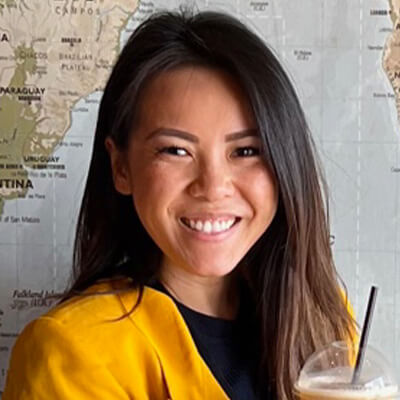 Nylinne Nguyen '12, MBA '19
Transportation Funding Analyst
Orange County Transportation Authority
Nguyen has more than 12 years of experience specializing in various industries such as banking, utilities, and transportation. Currently, she is a transportation funding analyst for the Orange County Transportation Authority. Nguyen is dedicated to using her experience to strengthen alumni advocacy and financial support to the university. She holds a bachelor's degree in finance and a master's degree in business administration from Cal State Fullerton.
Nguyen enjoys traveling to explore and try out local cuisines in her free time. She also loves to bake because it allows her to share and connect with her family and loved ones.
Kali Sanders '21
Engineer 1, Product/Digital Strategy Associate (Rotational)
MicroVention-Terumo
Sanders, hails from the sunny shores of Huntington Beach. With a passion for problem-solving and innovation, Kali earned her mechanical engineering degree from Cal State Fullerton in 2016. Microvention-Terumo, a renowned company in the medical device industry, recognized her expertise and offered her an engineering position.
Sanders decided to pursue further education and earned her MBA, expanding her business horizons and nurturing her thirst for learning. Outside of her professional pursuits, Sanders generously volunteers her time to mentor high school students and recent graduates, sharing her experiences and offering guidance as they navigate their career paths.
In her free time, Sanders indulges in her love for dance. She immerses herself in various dance styles, taking classes that challenge and inspire her. From ballet to contemporary, she finds joy in expressing herself through movement. The outdoors also beckon to Sanders, as she finds solace in nature. Hiking trails become her sanctuary, allowing her to recharge and find inspiration amidst the beauty of the natural world. Additionally, she seeks thrill-seeking activities that provide an adrenaline rush, embracing the excitement and pushing her boundaries.