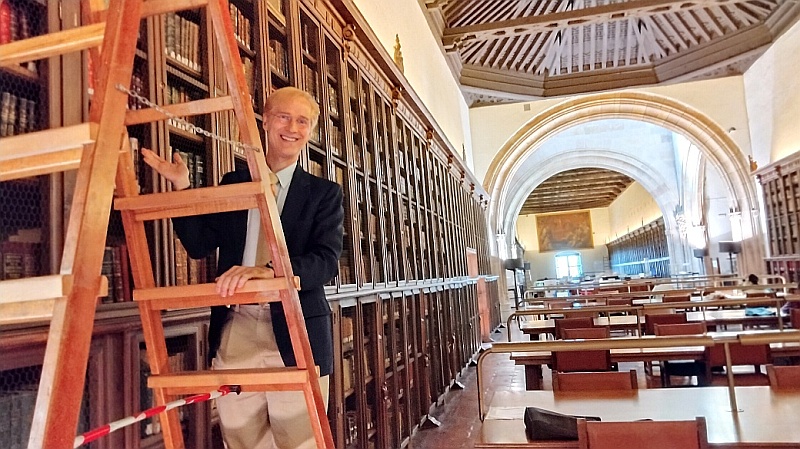 CSUF Librarian John Hickok has just completed a year-long sabbatical project: building CSUF library partnerships with libraries across the globe.
As CSUF's international outreach librarian for 25 years, Hickok has cumulatively visited over 1,000 libraries worldwide, particularly in countries sending international students to CSUF (China, South Korea, Vietnam, etc.).
This past academic year, in coordination with Library Dean Emily Bonney and Dean & Associate Vice President of Extension and International Programs Debra Leahy (plus Study Abroad Associate Director Shari Merrill), Hickok lived abroad, visiting CSUF's partner universities and libraries: over 80 more libraries across 20 countries. 
The purpose?  To document libraries' conditions and practices in both feeder countries and destination countries. Hickok noted "by understanding libraries that students are coming from, and going to, I can better assist our international and Study Abroad students, which directly helps their academic success."
Hickok traveled throughout Asia in fall semester, and across Europe during spring semester.  He photo-documented his library visits here: https://libraryguides.fullerton.edu/Hickok2022-23Asia (photos are at the blue monthly tabs at the top).