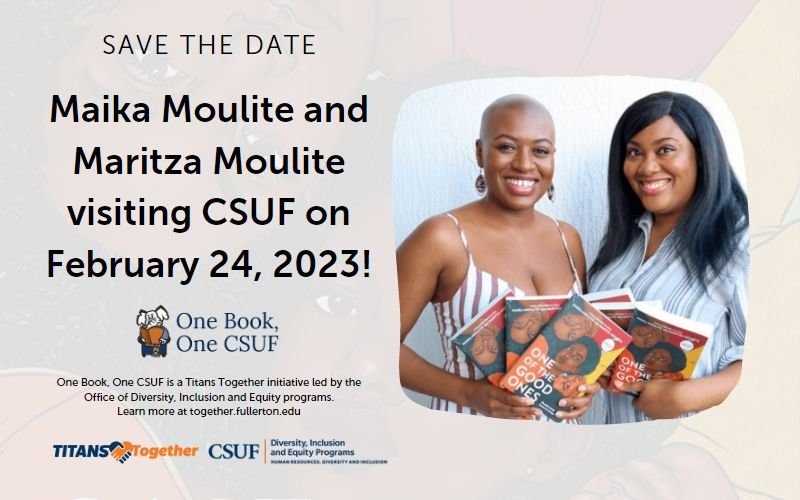 The authors of this year's One Book, One CSUF selection, One of the Good Ones, Maika and Maritza Moulite, will visit the campus on Friday, Feb. 24, 2023.
The Titan community is invited to a discussion and Q&A, followed by a book signing with the authors, from 3 to 5 p.m. in the Titan Student Union.
Further details will be shared on the One Book, One CSUF webpage.