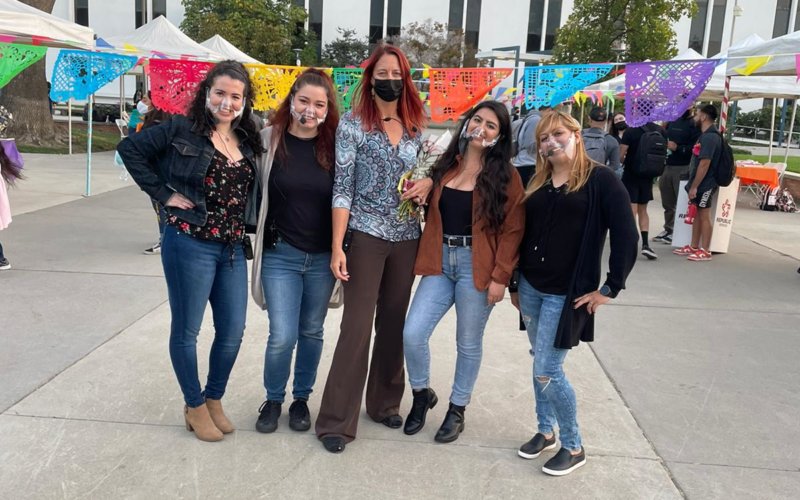 The Grupo de Teatro en Español, a student group in the Modern Languages and Literatures department, recently received funding to put on a Bilingual Hispanic Theater festival as part of Hispanic Heritage Month.
The Grupo de Teatro en Español, a Latinx theater student organization affiliated with the Modern Languages and Literatures department of California State University Fullerton, aims to unify and empower the Latinx community by showcasing theatrical performances that represent Latinx stories. Despite strides towards representation through performances such as In the Heights and Zoot Suit, Latinx voices remain under-represented in mainstream media, and their stories are often told by others. Our group aims not just to perform theater, but to build resilience and confidence by providing an inclusive space that allows our members to find their voice and tell their story in an authentic way.
The Grupo de Teatro en Español will host a Bilingual Theater Festival on the California State University Fullerton campus October 25, 2022 to celebrate Hispanic Heritage Month. This theater festival will be free and open to the public. We invite proposals for performances, workshops, roundtables and individual presentations. Contributions should be in Spanish and/or be related to Latinx identity. We particularly invite contributions that engage with topics related to social justice.
To apply, please send a 150-300 word abstract describing the proposed performance, workshop, roundtable, or presentation to ekuffner@fullerton.edu by September 15. If the proposal is for a performance, please include how many people will be performing.
Proposed performances can include but are not limited to:
Theater skits or performance
Musical theater
Performance art
Poetry reading
Improvisational performance
Comedy performance
Musical performance
Dance performance
Academic talks
Presentation of creative writing