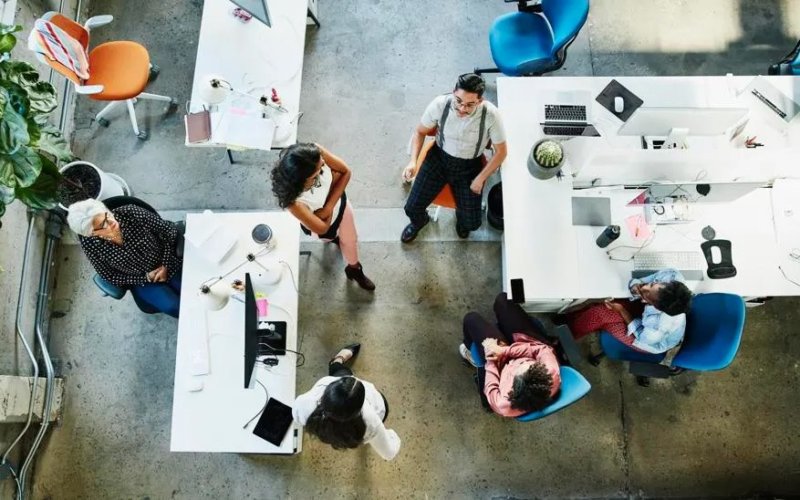 Cal State Fullerton was recently recognized by Forbes magazine as one of America's Best Employers for Diversity 2023.
For their sixth annual list, Forbes partnered with market research firm Statista to rank 500 companies that employees said excel at promoting diversity, equity and inclusion in the workplace.
According to the article, "Though many companies emphasized (or built) DEI programs three years ago as a reaction to the increasingly visible police brutality toward Black people and the racial and socioeconomic health inequities during the pandemic, DEI work is just as important now as it was then. Companies can't afford to lose the urgency that motivated them in 2020."
To find out which companies have made progress on this front, and determine the rankings, Statista surveyed more than 45,000 Americans working for businesses with at least 1,000 employees. Participants were asked to anonymously rate their organizations based on criteria such as age, gender, ethnicity, disability and LGBTQ+ equality, as well as general diversity. 
Respondents belonging to underrepresented groups were also asked to recommend businesses other than their own. In addition, each company's diversity-related best practices—such as the presence of employee resource groups, the publication of diversity data and the percentage of women in board and executive roles—were reviewed and incorporated into the rankings. The top 500 companies made the final list.
CSUF made the top 500 list, ranking 425 out of the companies noted for their progress and efforts on behalf of DEI. Click here to read the full story.
CSUF ranked at no. 425 out of 500 companies. Click here to read the full story.