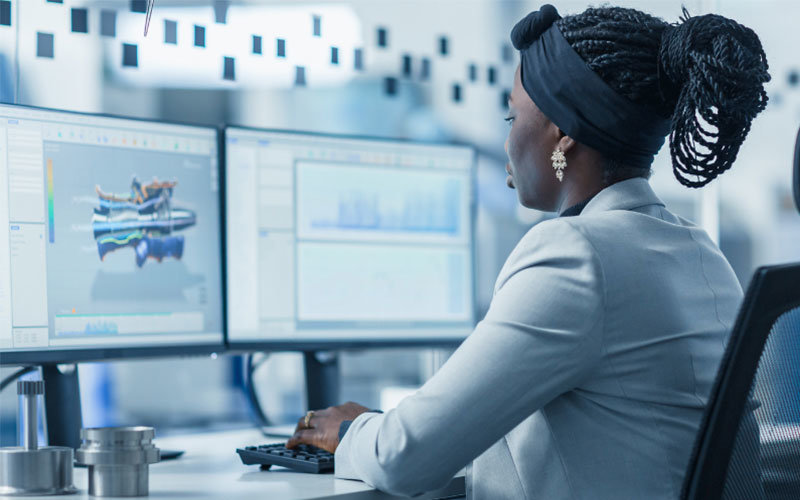 CSUF will be hosting Titan Manufacturing Day 2023: "Discovering Manufacturing Futures," which will bring together industry leaders, students, educators, and the local community to showcase cutting-edge advancements and discuss career opportunities within the manufacturing sector.
Titan Manufacturing Day 2023: "Discovering Manufacturing Futures" will take place on October 6, and be held in Titan Student Union (TSU) Pavilion B & C from 10 a.m. to 1:30 p.m. Lunch will be provided.
Sagil James, lead instructor of the advanced manufacturing engineering certificate program at CSUF, will talk about the future of sustainable manufacturing methods, energy-efficient processes, artificial intelligence (AI) and cybersecurity advancements in automation, and more. There will also be a keynote speaker, Junhua Wei, a distinguished senior scientist from SRI International with a focus on GreenTech Manufacturing.
This is a great opportunity for students to learn more about the lucrative and ever-evolving field of manufacturing engineering. This also provides a chance for networking with fellow students and receiving career advice from industry professionals. There will be technology demonstrations, including a 3-D printer.
Back in 2020, Cal State Fullerton (CSUF) began the annual tradition of celebrating Manufacturing Day. Held on campus, this event celebrates the world of modern manufacturing and its significant impact on society.
RSVP for Titan Manufacturing Day 2023 by clicking here.