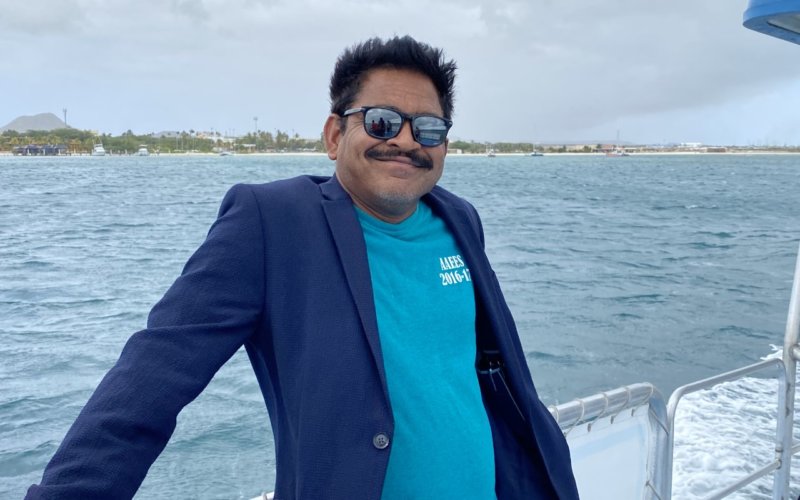 Sudarshan Kurwadkar, professor of civil and environmental engineering, will represent Cal State Fullerton as one of the 33 participants from universities and colleges across the U.S. selected for the Jewish National Fund's 2022 Summer Faculty Fellowship Program in Israel.
Participants will take part in a trip from May 21 to June 3 where they will travel throughout Israel and meet with Israeli professors from their respective disciplines or with the same or similar research interests.
The goal of the trip is to develop collaborations on research projects, co-author articles and establish exchange programs between faculty and students. More than 300 have already taken part in the tour, which is a fully-paid intensive program to Israel for full-time, U.S.-based academics from a recognized university or learning institution.
In addition to Cal State Fullerton, participating U.S.-based schools for this trip include Drexel University, Valparaiso University, Auburn University, Northwest State Community College, Rowan University, University of Central Florida, Arizona State University, New Mexico State University, Cal State Fresno, Boston University, New Jersey Institute of Technology, University of Wisconsin, University of Mississippi, Bryant University, Virginia Tech, North Carolina Agricultural & Technology State University, University of Texas-El Paso, Michigan Technological University, Cleveland State University, University of Miami, Penn State University, Clemson University, Thomas Jefferson University, University of Georgia and the University of Chicago.
During the trip, participants will hear from various speakers. They will also interact with contemporary Israeli society, culture, historical sites and people in Israel. Additionally, participants meet with professionals and experts involved in government, industry, education, media, and other sectors to understand Israel's national and international policies.
Learn more about the 2022 Summer Faculty Fellowship Program in Israel.