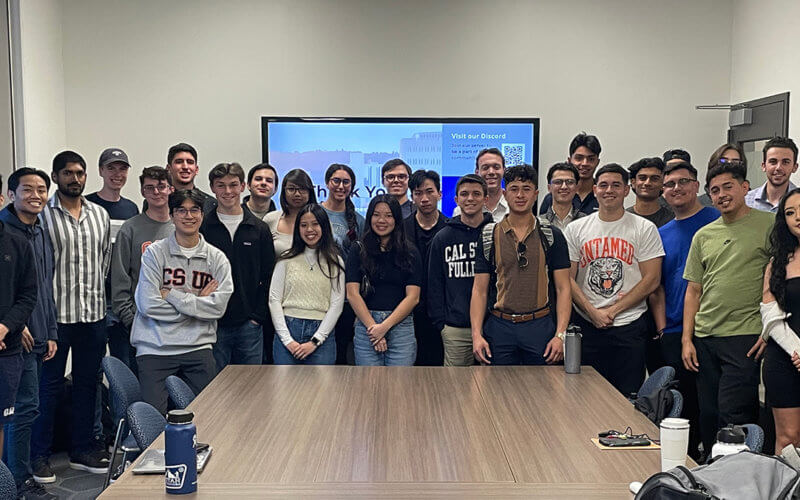 By Daniel Coats '15, '18
The consulting industry takes many forms – strategy consulting, management consulting, operations consulting, financial advisory, HR consulting and technology consulting. In 2023, nearly 2 million Americans were employed in the management consulting space alone.
Cal State Fullerton's College of Business and Economics is at the forefront of preparing students for consulting careers. A centerpiece of this effort is the student-founded and operated Titan Consulting club.
Founded by finance students Delaney Poore '24, Hayden Parker '26, and Nick Helton '26, Titan Consulting was created to educate students about career paths within consulting. These paths are more available to CSUF students than ever before thanks to the rising stature of the university's business education programs.
Read more about the Titan Consulting Club.